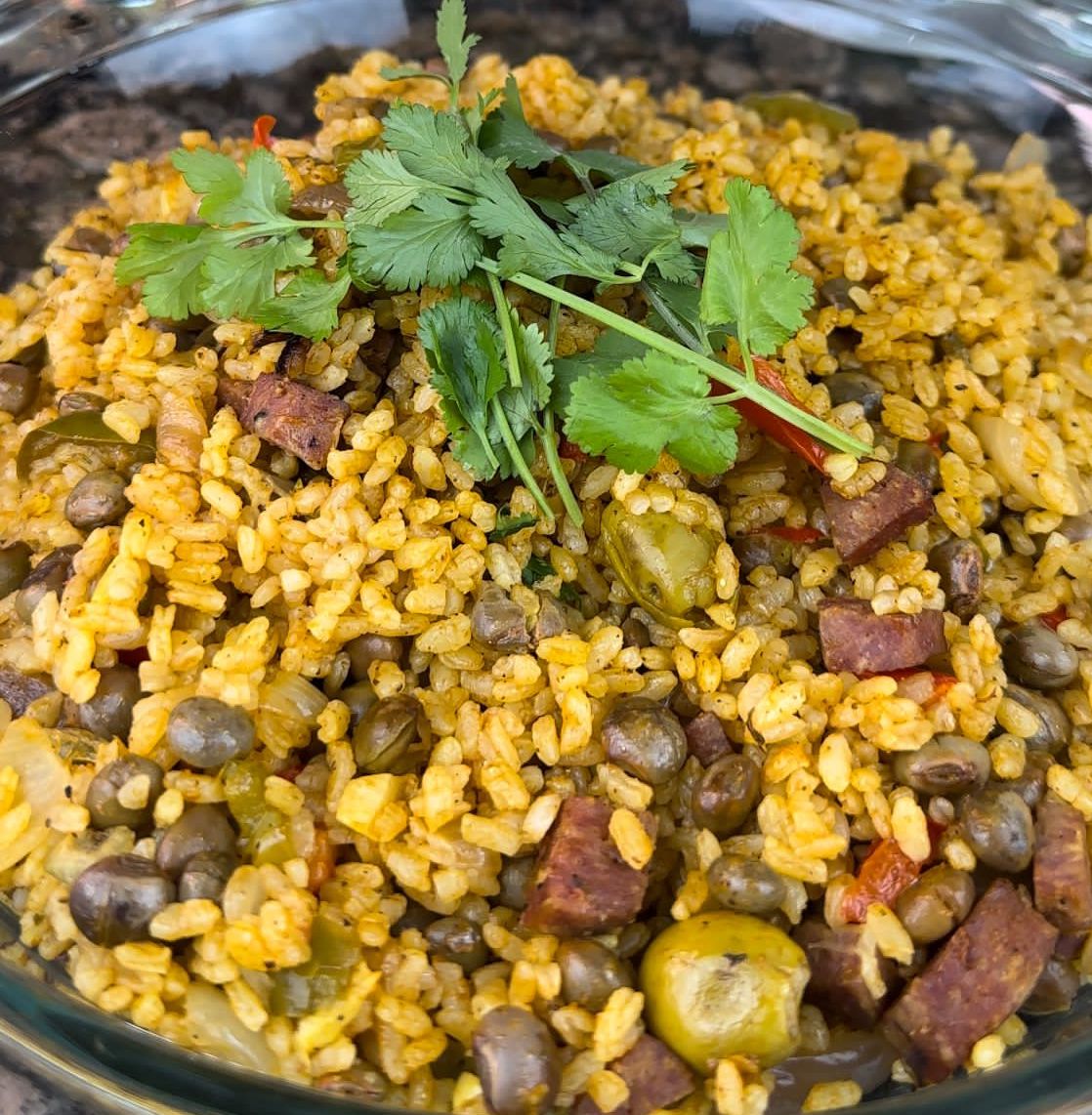 #Adobo
#recipes
#Sazón
#skimmer
#tostonera
Ivelissa's Arroz Con Gandules
You know it's a fiesta whenever you see this classic rice dish!
By Ivelissa Rios | @ivelissariendoycomiendo
The holidays are finally here, and I couldn't be happier to connect with my roots and share another of my favorite recipes. I've made a delicious one, and I know you are going to love it. It's Arroz con Gandules, a Puerto Rican rice dish that is normally eaten all the time in Puerto Rican homes and is the quintessential rice dish for the holidays. It takes me back to my beautiful Island of Puerto Rico, where I always enjoyed having a traditional homemade dinner with friends and family. 
This recipe features yellow rice, pigeon peas (gandules), and pork.  It is a dish that represents the best of Latin flavors with ingredients that are essential to Puerto Rican culture.  For this recipe I used Loisa's Flavor Trio of seasonings (Sofrito, Adobo, Sazón) and their Organic Oregano. I served it with a side of tostones using their amazing Tostonera. Loisa has the perfect seasonings and kitchen tools for Latin cooking! I hope you enjoy this recipe as much as I did!