Our Story
In our familia, all good things start in the kitchen. That's why we created Loisa, and that's why everything we make is hecho con cariño.
THE BEGINNING:
Let's talk pure Latin flavor.
It was about time for an upgrade, yea? Latin flavors had been held hostage by artificial ingredients and unnecessary fillers for far too long. We craved change, and figured we weren't the only ones wanting better. So, from our homes in NYC, we started Loisa, and created organic versions of the most famous Latin seasoning pair - Sazón y Adobo - proudly flavored for all to share. Learn more about Loisa's founders on the FAQ page.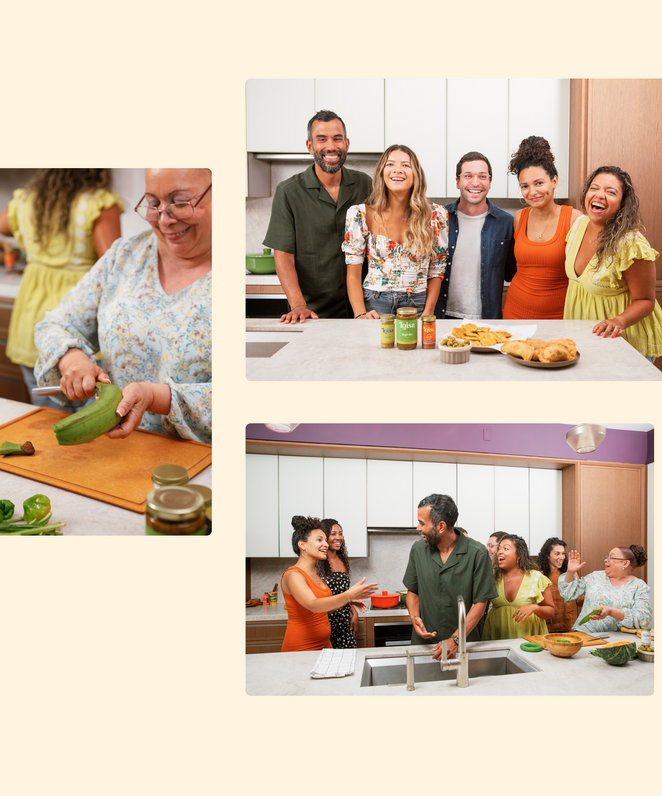 NOW, IT'S TIME FOR MORE
Your Latin pantry makeover.
The "thank you" notes came in, our community grew, and your passion for quality Latin flavor motivated us to keep pushing. Now, we've got more elevated Latin pantry staples on the way. Go-to Organic Spices for Latin cooking, our vibrant & liberated Sofrito, plus more cherished ingredients to come - always pure & true, to match our tastes and our beliefs.
LOOKING FORWARD:
Carrying the culture pa'lante, any way we can.
We all know cooking is about more than flavor. Its richness comes from people, history, family, traditions, and love. That's why we're set on supporting the future of this culture, and these foods, together in partnership with our comunidad. The vibrancy of the products we sell, we hope, will seem small compared to our impact overall.
Our Familia