La Familia Tool Set - Granite
Our 4-piece tool made for Latin cooking, including our Granite Mortar y Pestle.
Intentionally designed and made with care, this 4-piece set includes all our new kitchen tools for Latin cooking y más! Whether it's tostones, mangú, salsa, or mojo, our Tostonera, Masher, Skimmer + Granite Mortar y Pestle have us ready to scoop, smash, press or mix with a new level of quality and pride. Vamos!


Add the Flavor Trio!
Including our Organic Sazón, Adobo y Sofrito!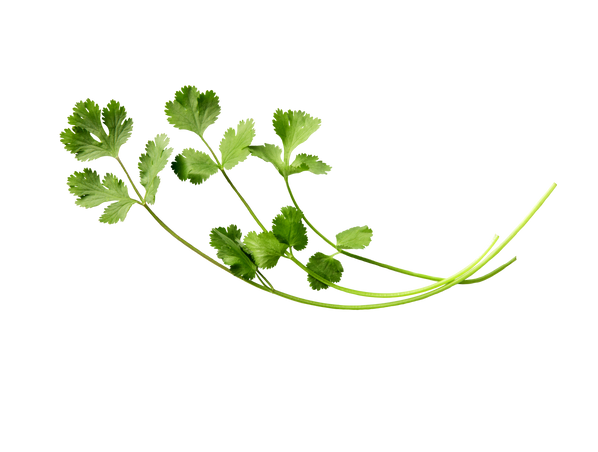 Made con cariño
Designed with intentionality for a feel-good experience

Better for all
Safe, durable, sustainable and 100% non-toxic
30-Day Trial & Free Returns
Try them for a few meals with free & easy returns
What's Inside
For All Our Plantain Dishes y Más!
Tostonera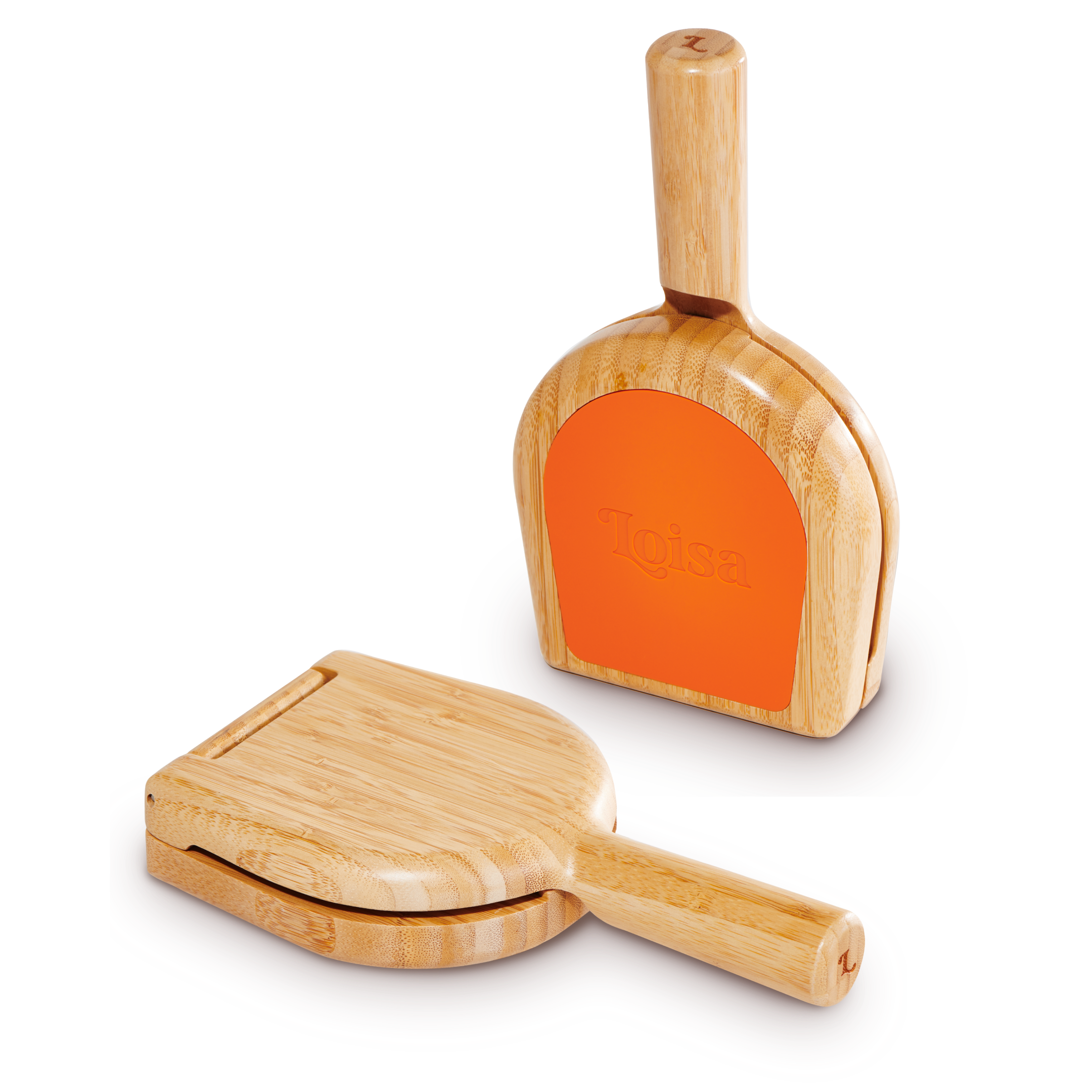 Tostonera
Tostones por montones! Our durable, non-slip tool for endless plantain smashing.
Description
Made con cariño with smooth interlocking hinges for long-lasting durability, rounded edges for comfort, and a colorful silicone base to stop slippage, this tool brings joy to our cocina with every smash.
Materials & Care
· Made from responsibly sourced bamboo with a platinum-grade silicone base · Protected with non-toxic, plant-based oil · Hand wash only ·
Mortar y Pestle - Granite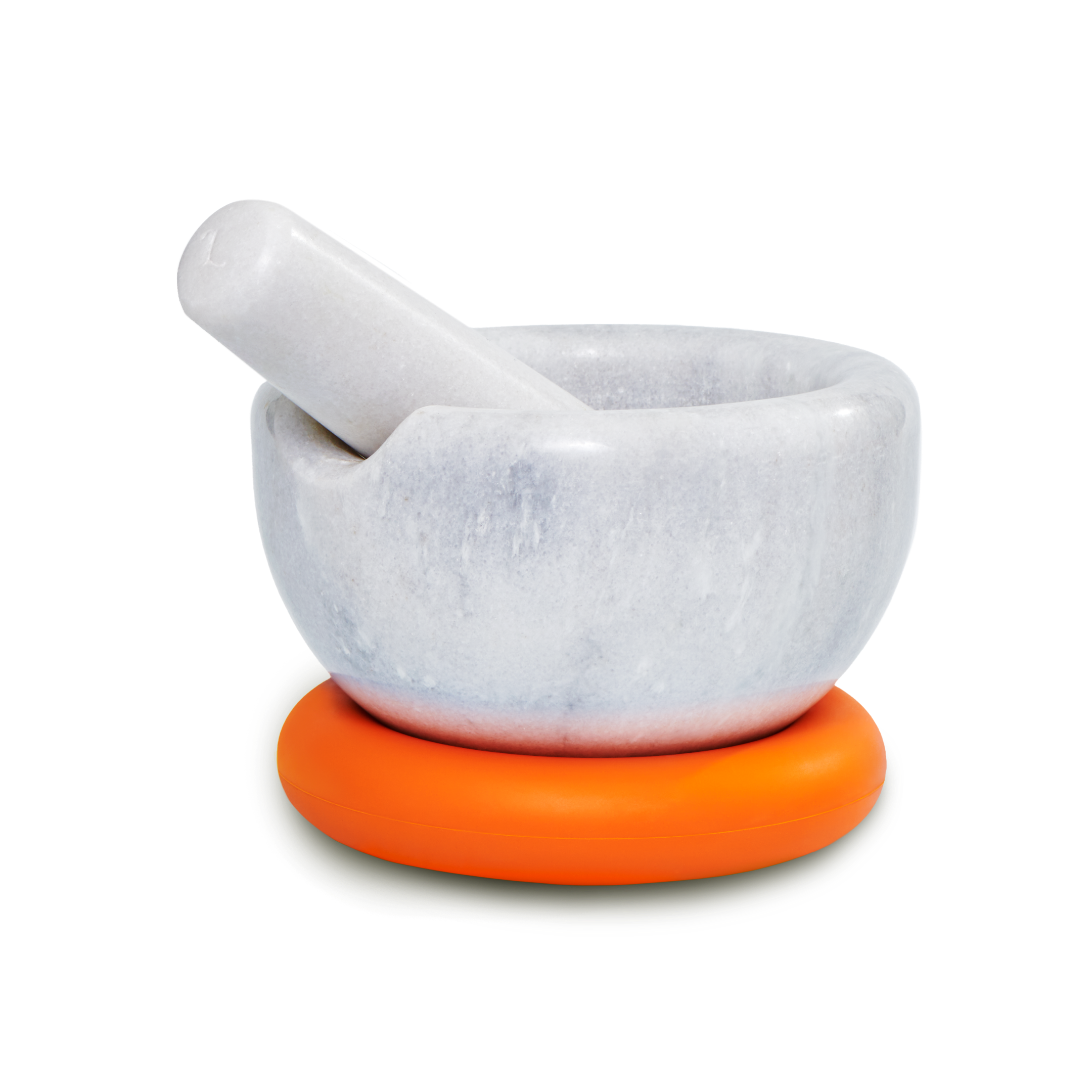 Mortar y Pestle - Granite
Grind whole spices, herbs y más with strength and comfort.
Description
Our newest mortar & pestle is carved from pure granite stone for added strength and durability, including a ridged interior for easier grinding.
Materials & Care
· Carved from pure white granite (color may vary) with a platinum-grade silicone base · Hand wash only · Mortar: 5.25"W x 3"H & Pestle: 5.5"L x 1.5"W
Masher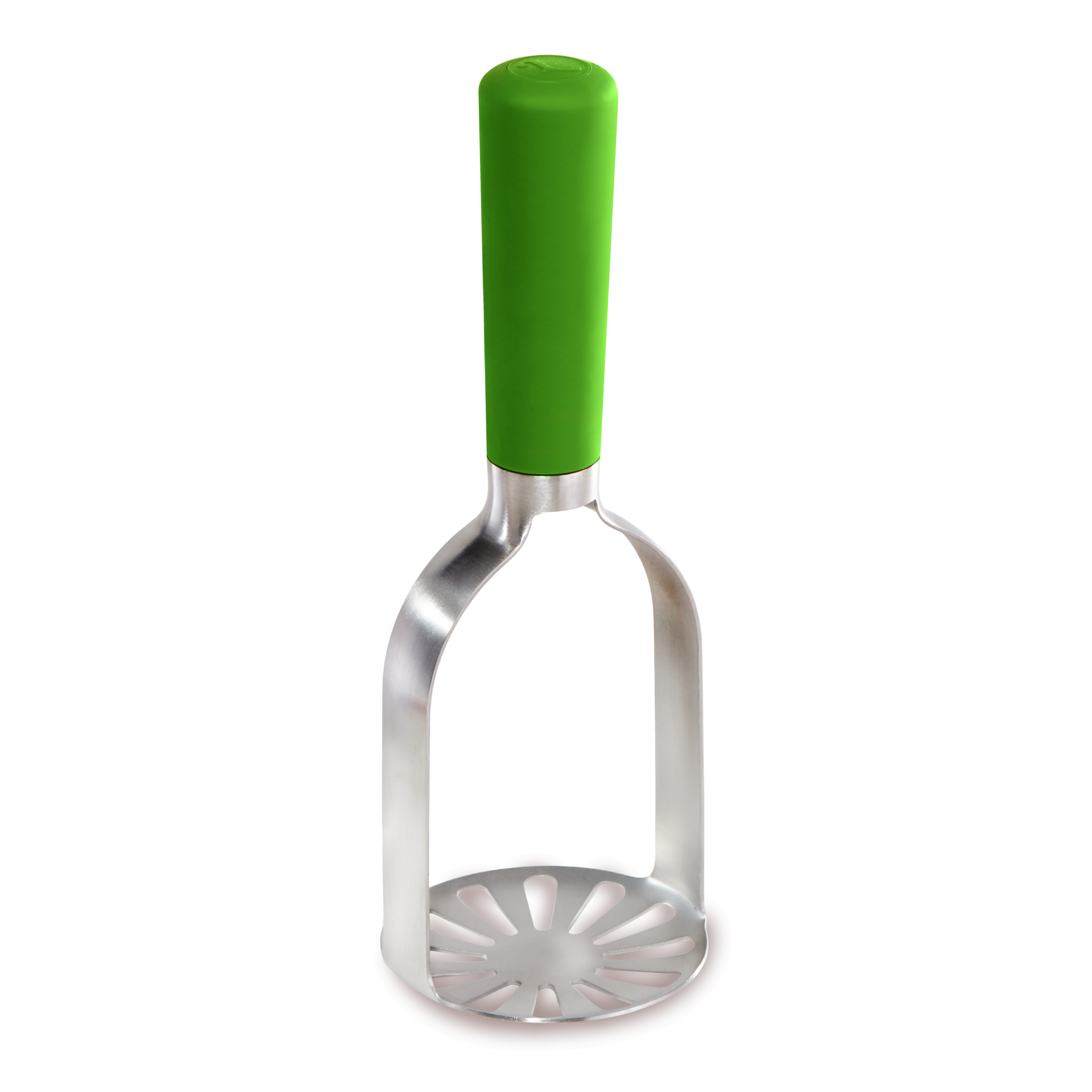 Masher
Perfectly well-rounded for our plantain, potato, and bean mashing needs.
Description
Shaped with a slightly curved base to fit the corners of our bowls, plus the strength to mash up mangú, beans, or anything that needs it. Includes a wide no-slip soft-touch grip, so it fits perfectly in our hands—and our cocina!
Materials & Care
· Made from premium-grade stainless steel · Dishwasher-safe for easy clean-up ·
Skimmer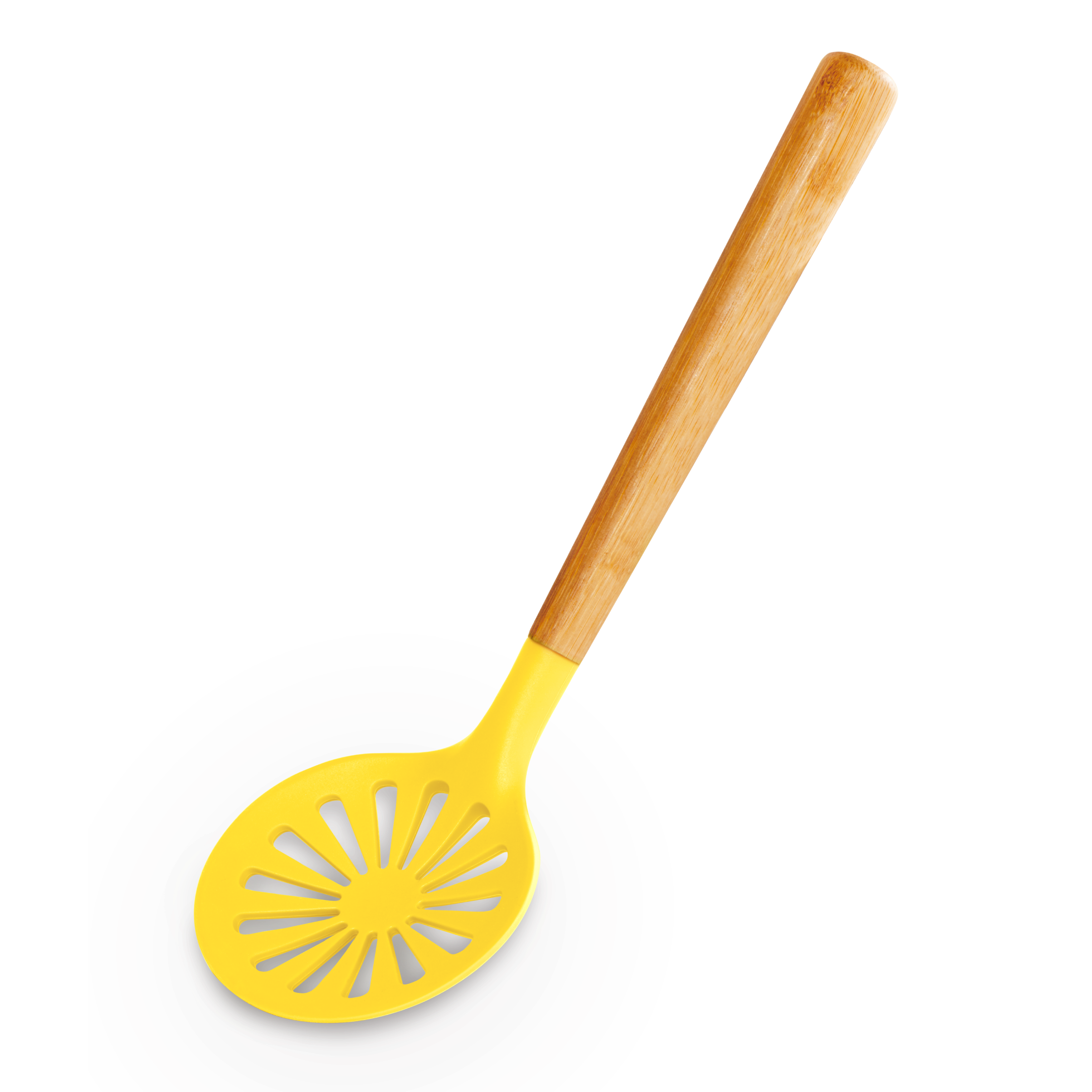 Skimmer
Scoop without a scratch from any pot or pan.
Description
Tostones, chicharrones, no matter what you're frying, this is our go-to tool for scratch-free scooping from stovetop to plate. Includes a wide-grip bamboo handle and silicone sun-shaped slotted head.
Materials & Care
· Made from responsibly sourced bamboo and platinum-grade silicone · Heat resistant to 550°F (silicone) · BPA & BPS-free · Hand wash only ·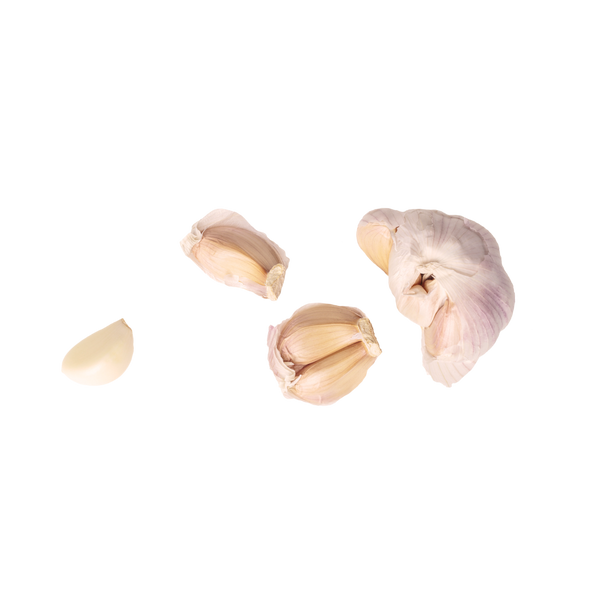 Word on

la calle.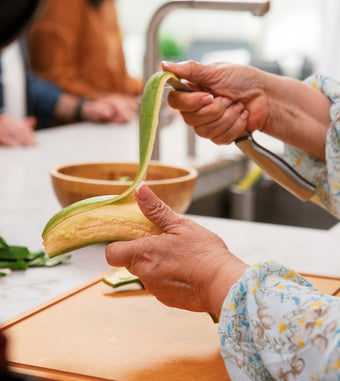 I love these, and they look so cute in my kitchen 😍
Carolina G.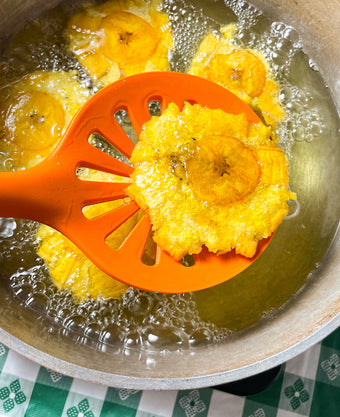 You best believe whole family will be getting these as gifts this year!
Carlos M.
I'm obssessed - especially with the tostonera. Such a smart design!
Johanna F.
Getting this for my mom so she makes me more plátanos.
Josh T.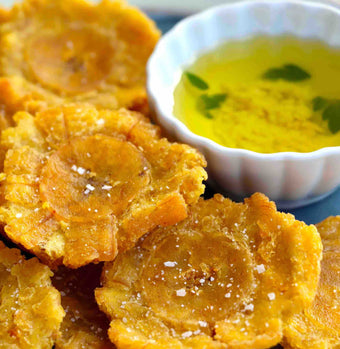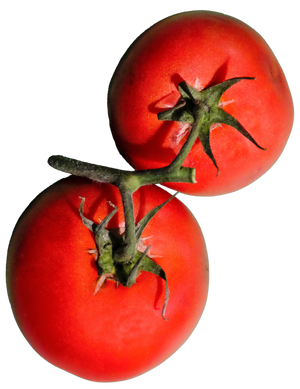 How to cook it up
Meet us in

la cocina.
Perfect Tostones
Super-crispy and salty good. Tostoneras are made from young, bright-green plantains. Fry them once, smash them with our Tostonera, fry them again, add a dash of salt and Adobo, and you're in tostón heaven.
What You'll Need: