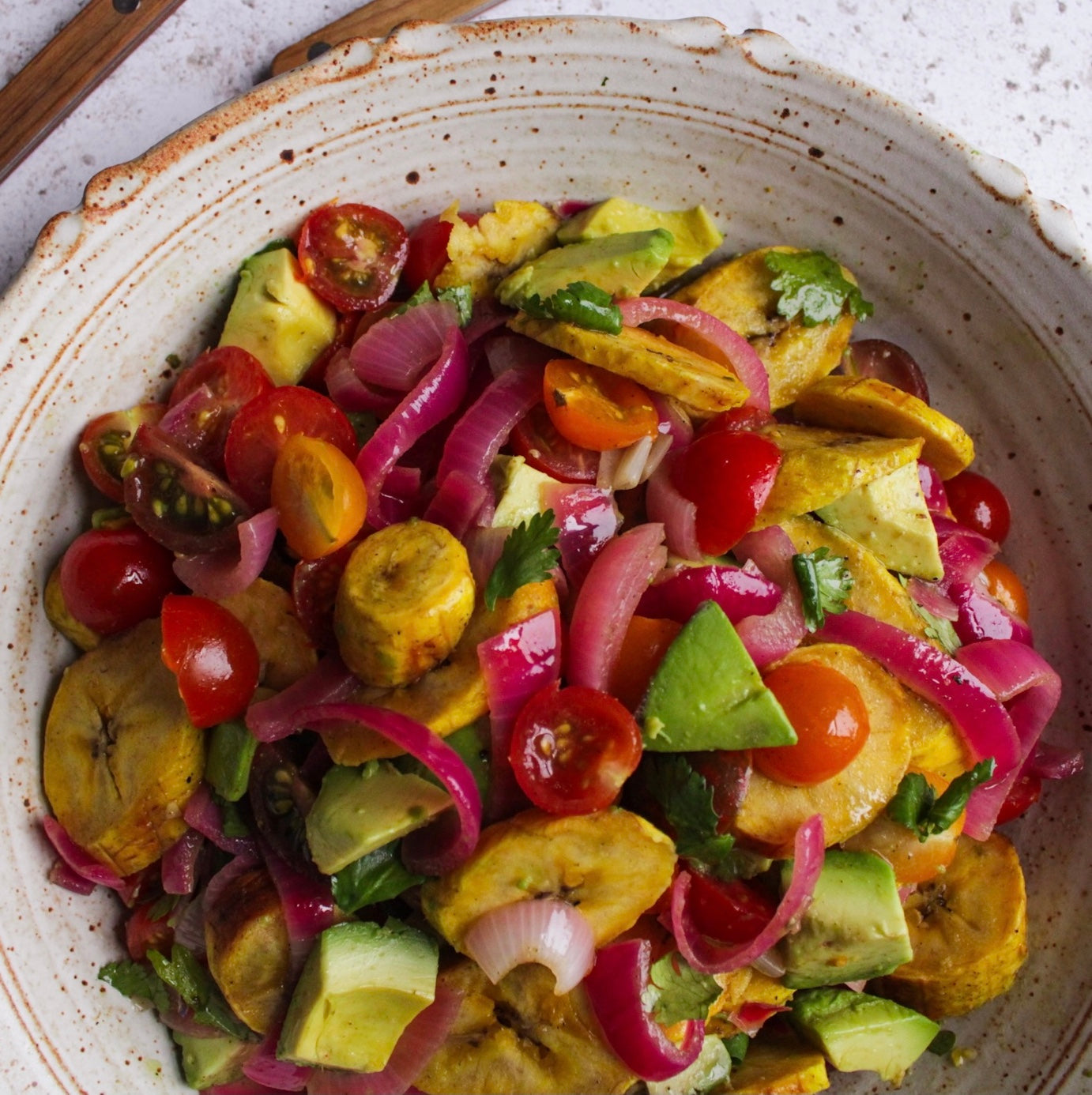 #Adobo
#gluten-free
#recipes
#vegan
#vegetarian
Sweet & Tangy Plantain Salad
A zingy, zesty, and perfectly sweet, plantain salad sensation from the kitchen of Crystal Rivera.
By: Crystal Rivera | (@cookonyournerve)
Here's some guineos en escabeche inspiration for you - minus the green bananas, I know!
The yellow plantain is for my sweet cravings, and the cherry tomatoes are for that burst of spring and summer I so desperately miss. In addition to tomatoes and avocados, I imagine you can make this even more colorful and filling by adding a variety of sweet and hot peppers, added to the quick pickling process or kept fresh.
While you can make this the night before, I have served this several times an hour or two after mixing everything together. It still comes out flavorful. Just remember to add the avocado closer to serving!
About Crystal Rivera
Crystal Rivera, once a performing poet, is now a food stylist, food photographer, and recipe developer located in New York City. ​Recipes found on her blog are flavored, mostly, by seasons. Particularly the way seasons move in the city, from market to market. ​Quickly. ​Born a Russian-Puerto Rican Jew in Queens, NY, many of her dishes merge cuisines into poems.
You can see what she's been admiring and cooking by following her on ​Instagram​, as well as on her food blog​. She'll be happy to see you.
Check out Crystal's other Loisa recipes below: