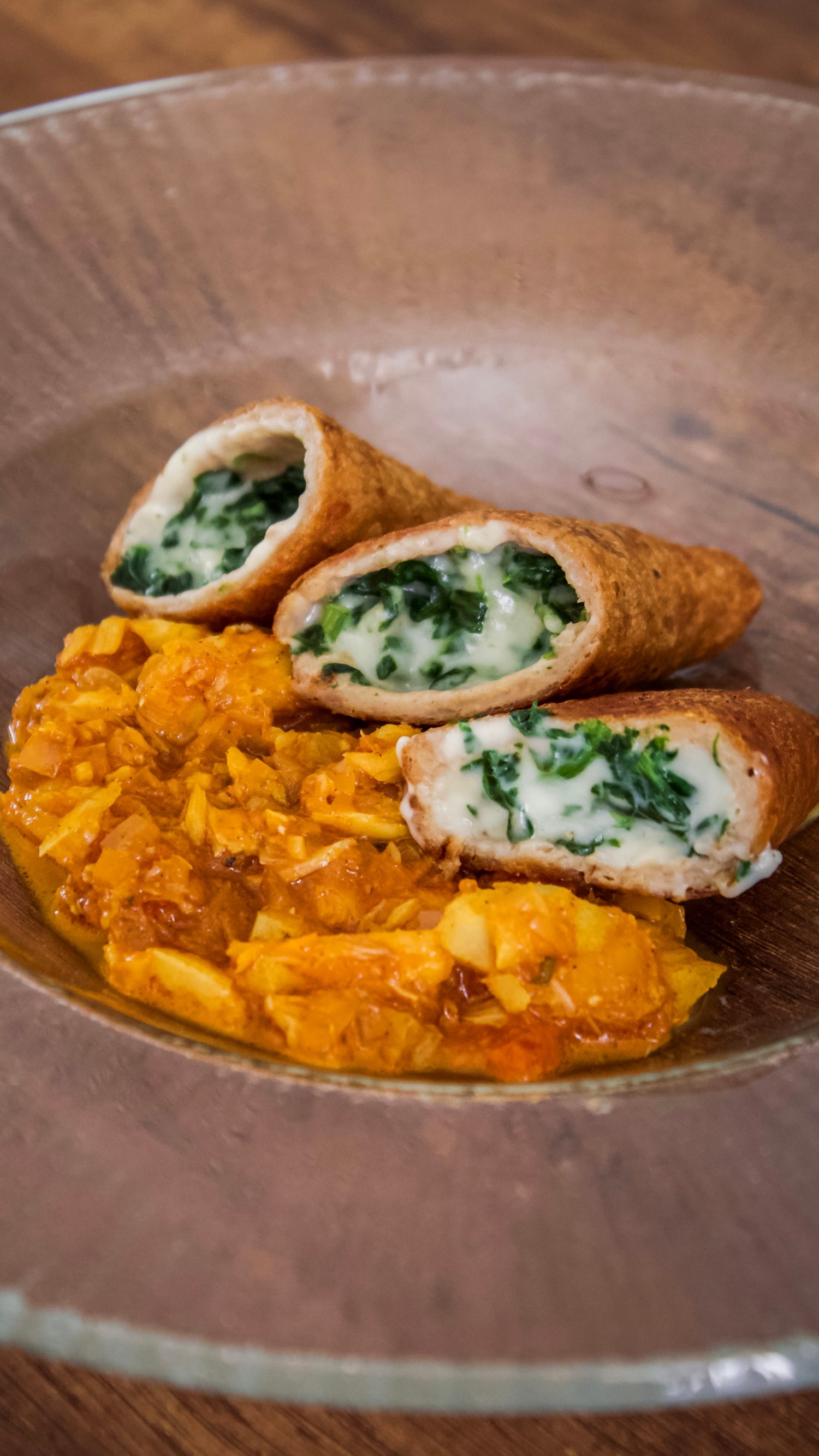 #masher
#pescatarian
#recipes
#Sazón
#skimmer
#sofrito
#tostonera
Plantain Empanadas with Bacalao Guisado
Looking to add some excitement to your traditional bacalao guisado? Try serving it with this!
By Eat Rico | @eatrico
Bacalao guisado is a cherished dish that graces many households tables during  semana santa or holy week. However, we believe that even the classics could use a little excitement. Thus, enter our delectable addition of these flavorful plantain empanadas filled with savory manchego cheese, elevate this classic recipe to new heights. They're incredibly easy to make and can be prepared in advance and frozen without compromising their quality. A perfect addition to your recipe library, this dish is sure to be a crowd-pleaser during any time of the year. Don't miss out on this tasty twist to a traditional favorite!