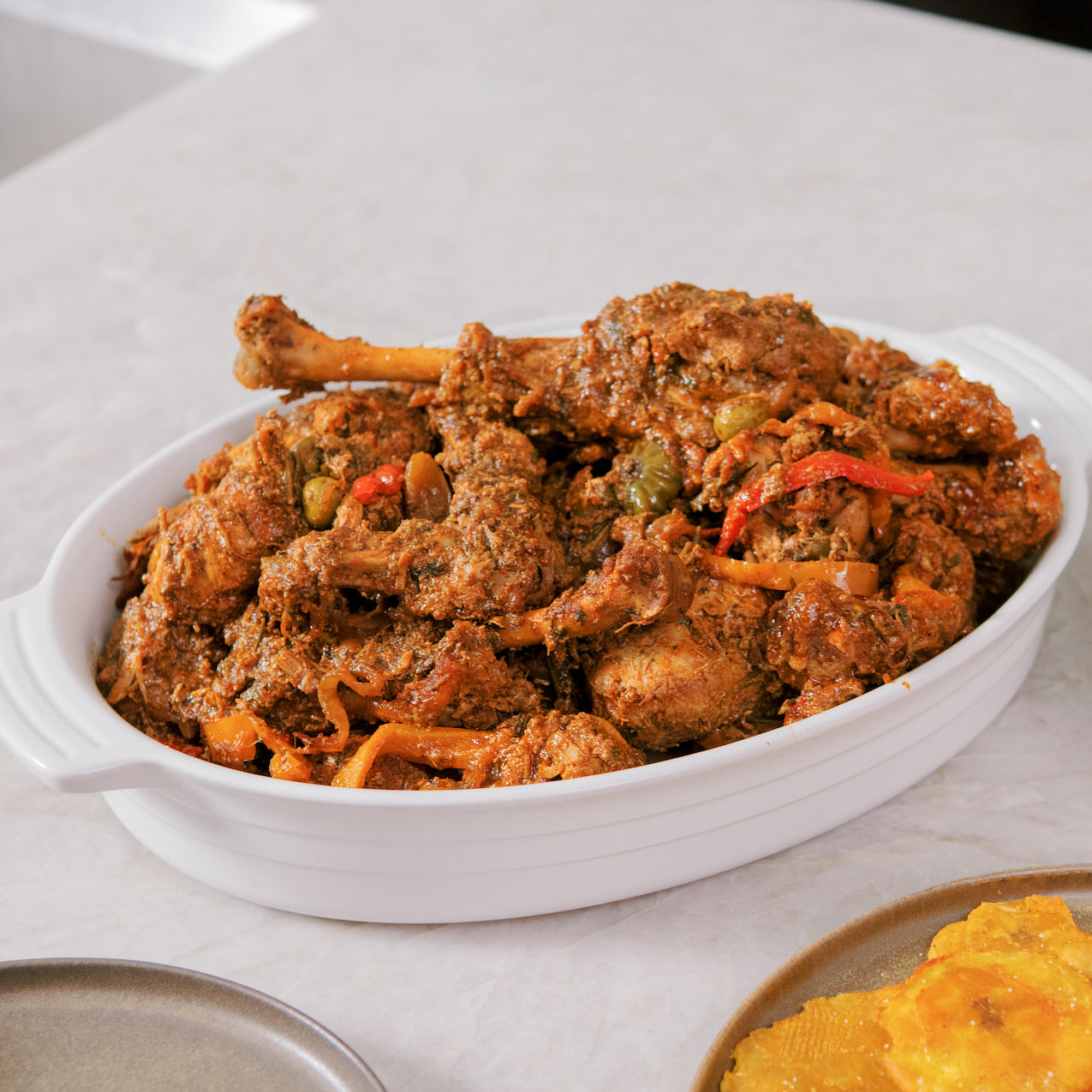 #Adobo
#mortarypestle
#recipes
#Sazón
#sofrito
Pavo Guisado
The juiciest & most savory turkey to ever be featured on a holiday table. No "pavo seco" over here.
By Chef Yadi Garcia | @happyhealthylatina
This final stretch of the year is a cherished time for Caribbean households and many households across the country. It's a time to give thanks and honor familia, the family we were born into and the ones we choose. It is the time when most of our food traditions and elaborate meals come out on full display as an expression of love. A time when kitchens are filled with generational magic, often finding abuelas, mamis, hijas, tias, primas in the kitchen together using the recipes passed down to us that bind us together and remind us of our ancestors. 
While we sit at our global tables, we also find ourselves inviting friends, spouses, and family members from different backgrounds to share their traditions with us. Blending older recipes and techniques with more contemporary recipes at our holiday table. You might find moro de gandules tucked next to cornbread, pernil next to stuffing, or flan next to pumpkin pie. In my family we usually reserve pernil for Christmas Eve and New Years and have turkey for Thanksgiving.
As an American-born, Dominicana whose heart, kitchen, and traditions live in both places, I am here to introduce you to what I feel is the ultimate turkey (pavo) recipe you'll need as the centerpiece of your Thanksgiving table this year. This pavo guisado recipe is an ode to the savory, rich, saucy island flavors and ingredients many of us have grown up with, but on a turkey. Blending it into something new, but definitely making it a star of the spread. The juiciest and most savory turkey to ever be featured on a holiday table. No "pavo seco" over here.
The secret is in the coffee brine that helps retain its moisture. Then it's layered with lots of sazones, herbs, and vegetables we love and grew up with in our Caribbean kitchens. It's a feel-good recipe that you can definitely make your own, pass down and enjoy with your familias for years to come.