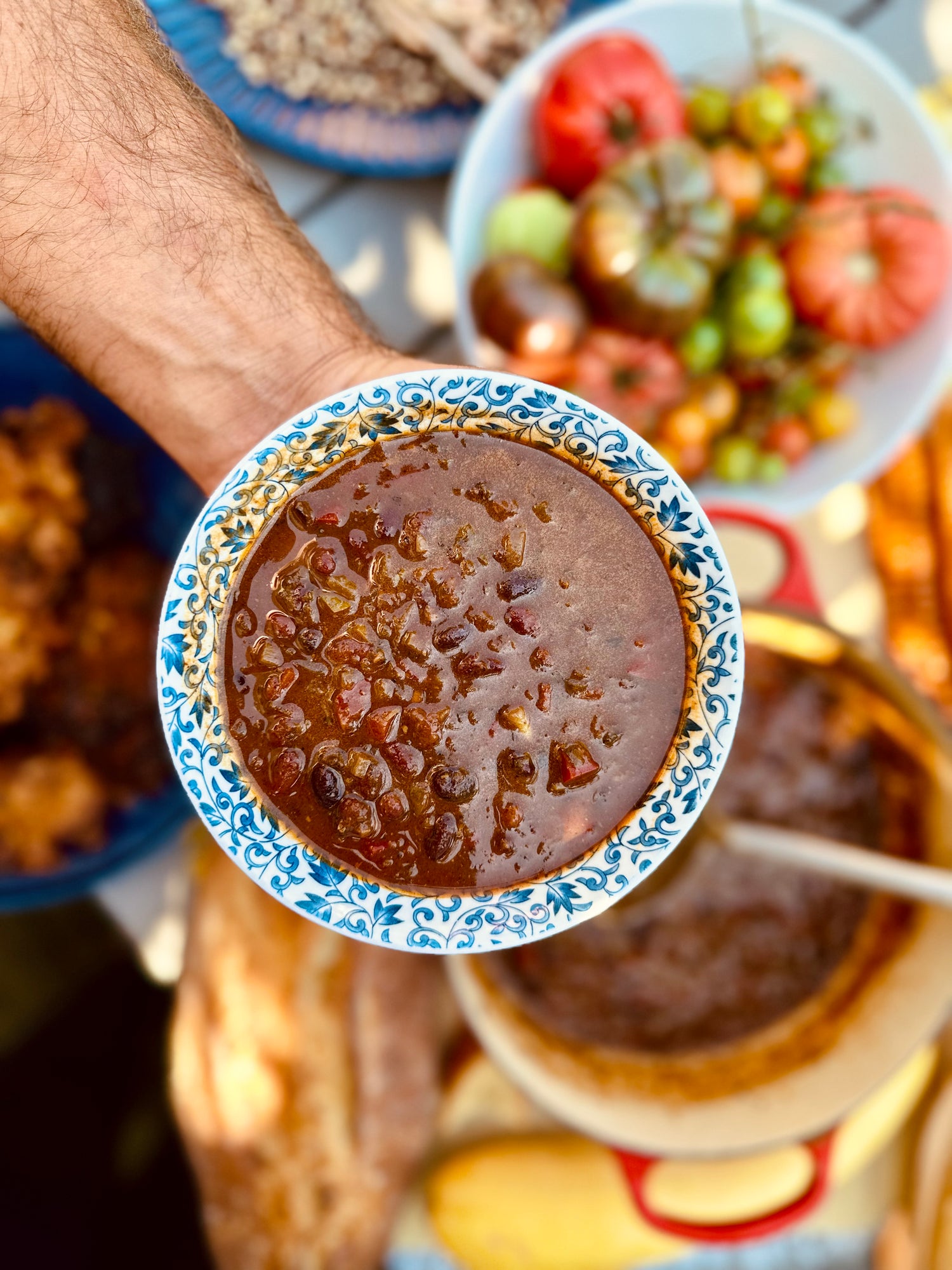 #Adobo
#beans
#recipes
#Sazón
#sofrito
Habichuelas Negras
Classic black beans, slow-cooked to creamy perfection and made to share.
By: Milena Pagán | @littlesisterpvd
I love a good pot of slow-cooked black beans! It always reminds me of my home in Puerto Rico, where my father takes me to a Cuban restaurant with outstanding black beans and roasted cornish game hens. Their beans are creamy, almost fully fallen apart into their stew, and topped with finely minced onions and cilantro. I learned very early on that all-natural and sustainable meals are not only better for your health, but they're well worth it for the flavor too. I am convinced black beans are infinitely better when cooked from dry instead of canned, and although it takes a bit of extra time, you will be glad you did once you give your beans a taste.

For this recipe, I was really excited to play with these Chaparro Black Beans from Primary Beans. Known for their unique flavor and rich broth, Primary Beans' Chaparro Black Beans are grown in the coastal hills of Guerrero, Mexico where Chaparro has been delicately preserved for generations. Primary Beans is on a mission to provide heirloom beans to every cocina, and celebrate the variety of beans that offer diverse flavors, textures, and stories.
There are many different ways to prepare your habichuelas, but for me at home, making sumptuous black beans from dried takes half a day, as I typically soak the beans in cold water the night before. In this case, these habichuelas from Primary Beans are so fresh, you can skip the pre-soak. I recommend enjoying these beans over white rice, or mixing them in like this Haitian rice and beans recipe. You can also fully blend the beans after cooking to make a creamy black bean soup.