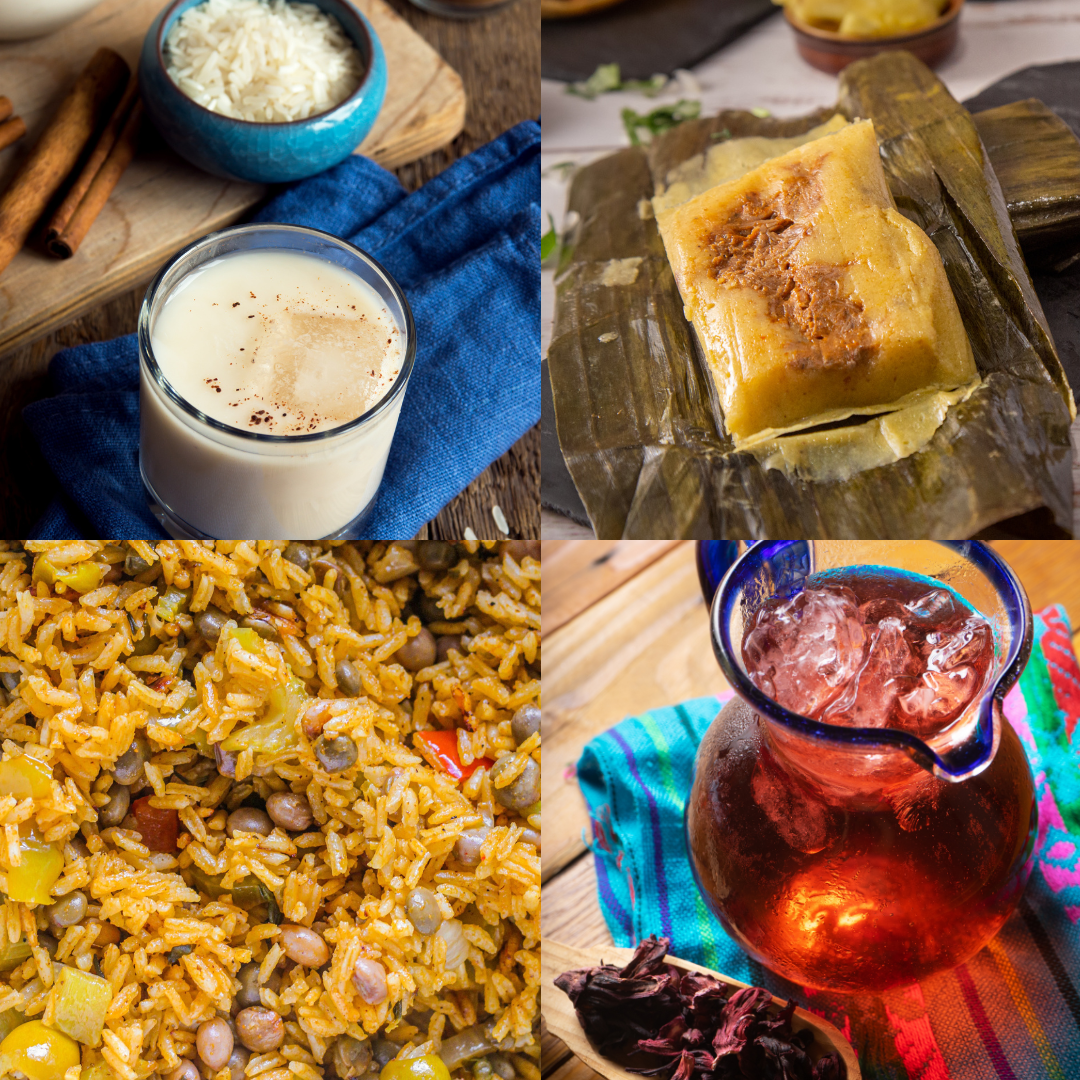 Mangú, Horchata & the African Influences in Latin Cuisine
Whether it's ingredients, entire dishes, or cooking methods, Africa is alive in Latin America.
In honor of #BHM this month and all year round, we're celebrating and elevating African roots in Latin cuisine and culture!
By Gloria Malone | @gloriamalone
African influences are so foundational to Latin American dishes that their African origins are often overlooked (intentionally and unintentionally). Last year, Afro-Puerto Rican content creator, 'Deff Not Ant,' made an informative, now viral, video explaining the multiple ways African culture, cooking methods, and ingredients are ever-present across Latin American cuisines.
One country with African influences in its cuisine that is rarely spoken about is Mexico. Antonio made this video after someone commented about being blown away to learn that horchata - an agua fresca usually only associated with Mexico - is originally from Northern Africa. 
Award-winning filmmaker, Ebony Bailey, is a Blaxican woman who delved deeply into the history of some of Mexico's most noted agua fresca flavors in her film "Jamaica y Tamarindo: Afro Tradition in the Heart of Mexico." This award-winning film clearly explains how the African people trafficked into Mexico and forced into manual labor brought their traditions and flavors with them. Of course, factors like time and a lack of certain ingredients led to adaptations in some foods and drinks, but the historical origins and the foundation of these foods and drinks are forever African. 
Some people might say, "Well, that's just a few drinks. That doesn't make all Mexican food African in origin," and of course, they would be right. Multiple cultures, traditions, and flavors come together to create food and drinks. However, one of the cultures and traditions that is often overlooked is the amalgamation of African influences. "African culture has so much influence in Mexico. Other places around the world received their introduction to rice from China. In Mexico, we received our rice from Africa," said Mexican Chef and entrepreneur Claudette Zepeda via Pineapple Radio. She went on to share how some Mexican rice dishes made with spice blends and tomato are reminiscent of jollof rice, which is common in countries like Nigeria, Ghana, and other West African countries. 
One of the most obvious regions in Latin America where one sees African influences in their cooking methods is the Caribbean. Afro-Dominican Chef, Ysanet Batista, has been researching and studying the African influences in Latin American cuisines for a while. "I created Woke Foods to study, document, educate, and preserve Dominican food, land, and environmental traditions throughout the Diaspora as well as dismantle the systems that interrupt our connection to these traditions. Part of this work included asking myself, 'where does my food actually come from?' I learned that our African ancestry influenced much of our contemporary gastronomy, dishes, and food customs." 
Mangú and mofongo are very similar to fufu. Stewing meats in a flavorful rice broth is very common throughout West Africa and can be seen today in Haiti, Dominican Republic, Cuba, and Puerto Rico. In Central America, Garifuna people are known for their strong African and Indigenous roots and for combining these cultures together to create delicious foods like hudut and cassava bread. In South America, foods like Peru's tacu tacu and Brazil's national dish, feijoada, are meals that were created by enslaved Africans who needed to feed themselves and were tasked with preparing meals for the people who enslaved them. Although these dishes are not entirely African in origin, the blends of spices and cooking methods are African.
Afro-Salvadoran Chef, Norma Pérez, explained that although many people do not automatically think about African influences and origins when they hear "El Salvador," the history is there and needs to be shared. "There is pushback in our communities when we embrace our Blackness, but I'm just trying to bring this knowledge and open minds. The history has always been there, it just wasn't taught to us, so we are teaching it," she said via phone from her California home. Dishes like sopa de pata and casamiento come to mind when she thinks about the obvious ways Africa has influenced Salvadoran foods.
Whether it's ingredients, entire dishes, or cooking methods, Africa is alive in Latin America and is kept alive through Afrodescendentes in Latin American countries. Celebrating and highlighting African foodways in Latin America is a way of accurately and beautifully honoring the African people who were trafficked into the Americas. Despite all of the challenges they faced, they have left their mark in many beautiful ways.