Fresh, herby, Caribbean-inspired flavor for marinades, drizzles y más!
Vibrant and herby, our Recaito energizes any dish with the distinctive flavors of culantro (aka recao), cilantro, garlic, oregano and more ingredientes sabrosos.
Created in collaboration with Chef Yadira Garcia, this Puerto Rican-style sofrito is non-GMO, naturally vegan, and has no additives, just like all our sofritos. Simply marinate, simmer, or add a dollop in a variety of dishes for bold Caribbean sabor. Plus, it's shelf-stable (only refrigerate after opening).
It's great para todo, but we like to use it in Pollo al Horno & Bacalao Guisado!
Ingredients: Bell Peppers, Onions, Culantro (Recao), Cilantro, Olive Oil, Apple Cider Vinegar, Garlic, Lemon Juice, Ajicito Dulce Peppers (sweet), Sea Salt, Organic Oregano, Organic Turmeric
Nutrition Facts: Serving size: 2 tbsp (33g), About 10 servings per container // Amount per serving: Calories: 45, Total Fat 4g (5% DV), Sodium: 130mg (6% DV), Total Carbohydrate: 2g (1% DV), Dietary Fiber 1g (4% DV), Total Sugars 1g, Calcium 17mg (2% DV), Potassium: 88mg (2% DV)
Size & Storage: Flavor-sealed in 12 oz. glass jars. Shelf stable for easy pantry storage. Refrigerate after opening and use within 6-8 days, or freeze to keep longer.

Shop the Sofrito Trio
Includes Classic Sofrito, Recaito, & Sofrito Rojo.

Made con cariño
Only pure ingredients and organic spices, no fillers or preservatives

Perfect for all
Naturally Vegan, Gluten Free, Non-GMO, Keto & Paleo Friendly

Flavor for Good
2% of all sales donated to non-profits supporting food equity & education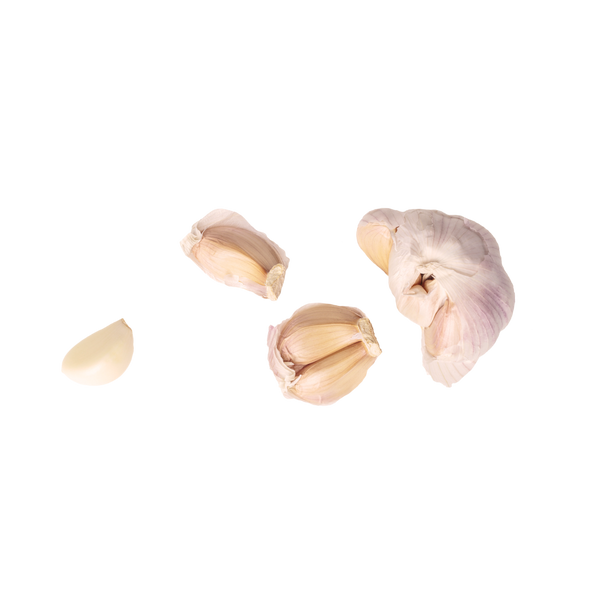 Word on

la calle.
As it cooks, I'm transported to my Abuelita's kitchen
Melissa C.
Wepa! My food tastes d*mn good!
Brenda S.
Makes putting together a recipe a snap.
Suzanne L.
Try it and you will never have to go on a hunt for ingredients to make your own!
Cynthia S.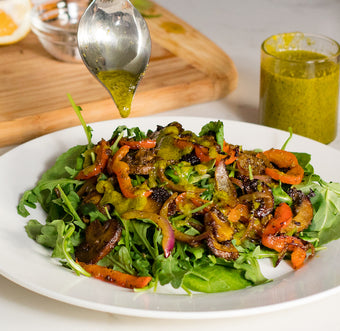 The perfect marinade.
Jacinto A.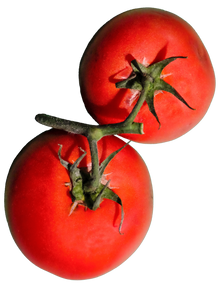 How to cook it up
Meet us

en la cocina.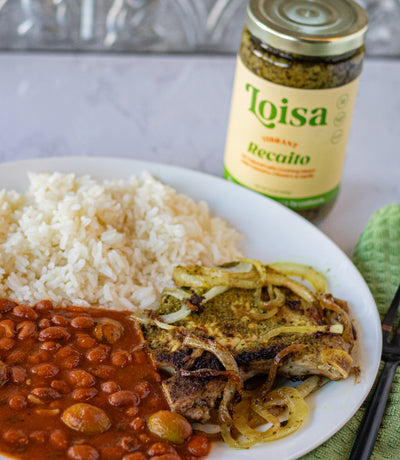 Chuletas Encebolladas
Humble pork chops and onions transformed into something delicious that feels like home. The secret ingredient in this recipe is Loisa's Recaito, used to marinate the pork chops and and that extra oomph to the dish....... See the full recipe
What you'll need: