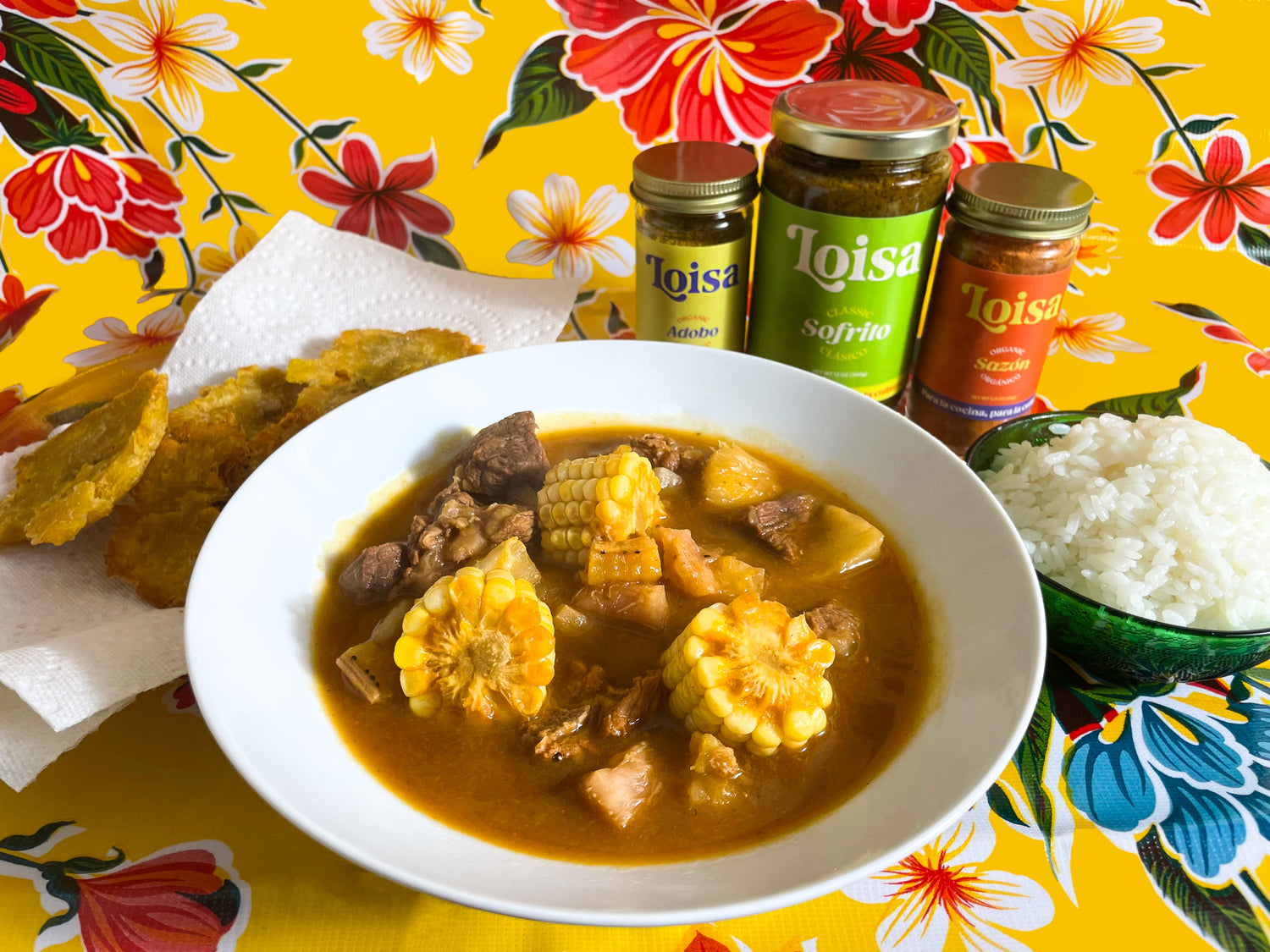 #Adobo
#recipes
#Sazón
#sofrito
Sancocho
A hearty, savory stew featuring our favorite island root veggies.
By Carolina Ginorio | @caroginorio_pr
Sancocho is a stew that comes in many variations across the Caribbean. Growing up in Puerto Rico, this was a classic go-to meal for a rainy day or whenever the temperature dropped below 75 degrees (which was ice cold for an island girl like me). It was also perfect after a long day of partying and drinking—served at midnight at a wedding or waiting for you at home after a parranda during the holiday season. 
This is a fairly easy recipe once you get going, however there is a lot for prep work because there's a lot of peeling and cutting involved. But trust me, it's worth it. Depending on where you live you might even be able to find a "Sancocho Mix" of the vegetables needed for this recipe already cut and peeled for you. 
My name is Carolina Ginorio, I was born and raised in San Juan, Puerto Rico. I use my love of food and my background in design to make videos that highlight how fun it is to cook and eat Puerto Rican food. I started cooking as a way to feel at home even when I was far away, so although I may not make it the way your abuela would, each bite is sure to transport you to my favorite island on the globe.