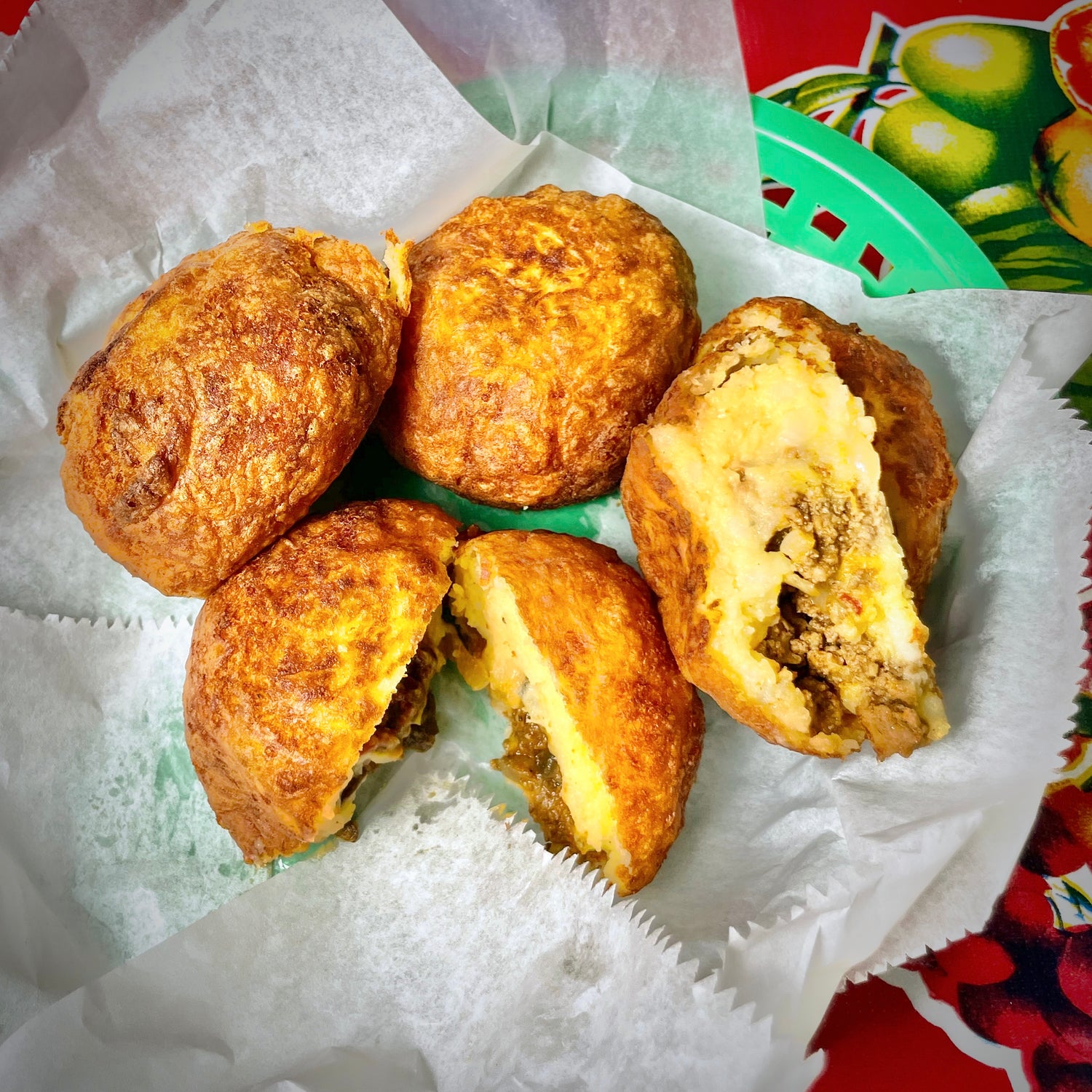 #Adobo
#recipes
#Sazón
#sofrito
#vegetarian
Relleno de Papa
Crispy golden potato balls stuffed with delicious picadillo! Choose from either a beef or mushroom filling.
By Carolina Ginorio | @caroginorio_pr
A relleno de papa is one of the stars of the frituras food group in Puerto Rico but there seems to be a version of this delicious snack in many other cultures. These potato stuffed balls are similar to croquettes and filled with picadillo fried until perfectly golden and crispy. Another way to look at it is as a shepherd's pie on the go. I love the classic recipe that consists of a beef picadillo filling but I decided I wanted to create a meatless version. I know I'm not the only one out there trying to cut out the amount of meat we eat as a new year's resolution. By using mushrooms this dish becomes vegetarian but it can also become vegan by using a butter and egg substitute. A relleno de papa can easily be enjoyed on its own but topping it with mayo ketchup or son piqué will take it to the next level. Enjoy!
About Carolina 
My name is Carolina Ginorio, I was born and raised in San Juan, Puerto Rico. I use my love of food and my background in design to make videos that highlight how fun it is to cook and eat Puerto Rican food. I started cooking as a way to feel at home even when I was far away, so although I may not make it the way your abuela would, each bite is sure to transport you to my favorite island on the globe.