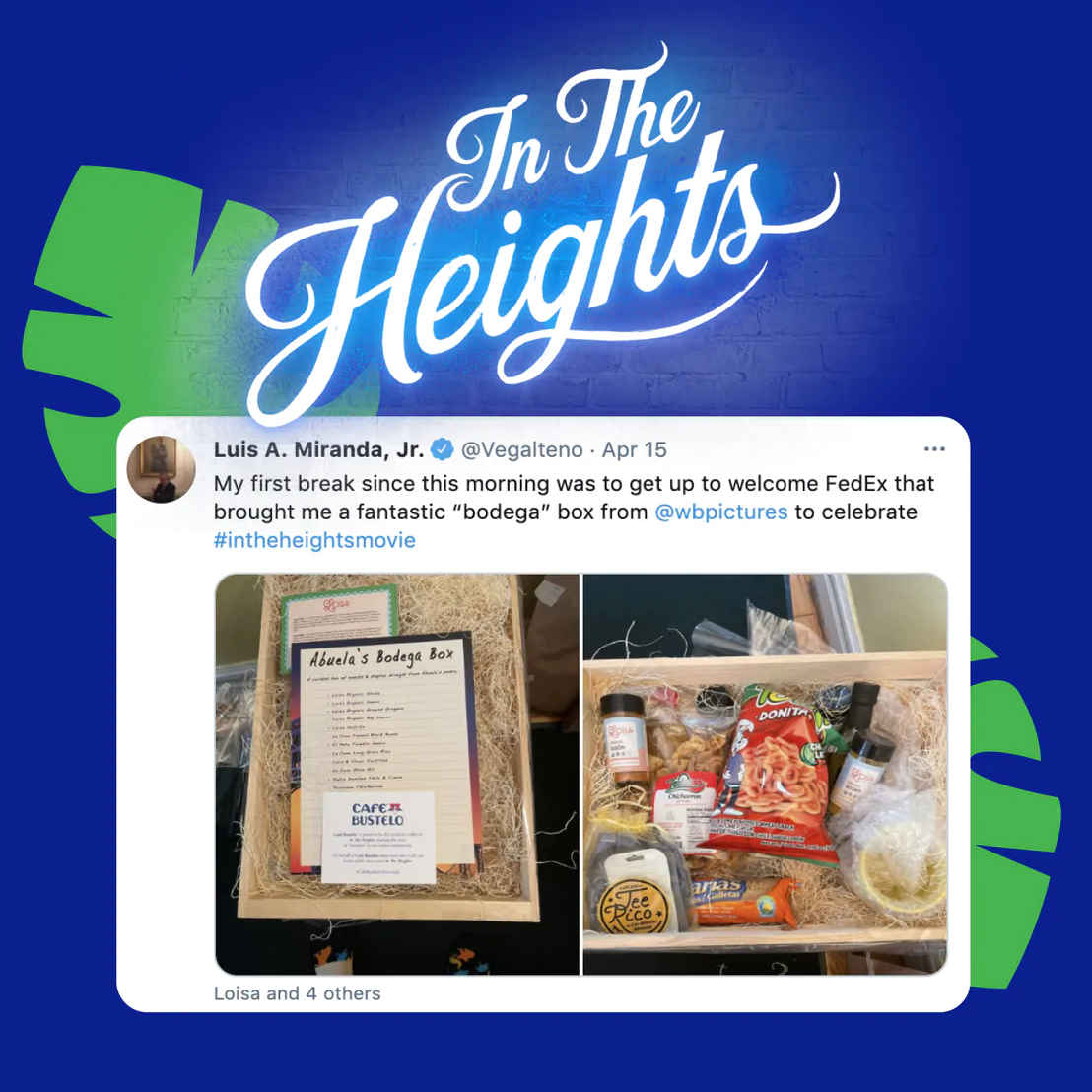 Loisa & In The Heights!
Our sueñitos came true when we were asked to create a recipe using our sazones for the INTH screening!
If there's one thing we can all agree on, it's that the upcoming release of In The Heights is the joy we need right now. 
A celebration of New York City and the Latinx community, we've been fans of Lin-Manuel Miranda's story since its Broadway days, and are practically giddy at the prospect of its reach expanding into homes across the country and beyond. The song, the dance, the familia, the food...all wrapped up sit back and enjoy. 
So, when Warner Brothers and Lin-Manuel's team reached out to Loisa to participate in the virtual screening of the film by including our Sazón, Adobo and Sofrito in their incredible Abuela's Bodega Boxes sent around the country to those in attendance - it was our sueñito to take part and share the flavor.
Not only did the boxes come with our puro sabor ingredients, we included a recipe for the most perfect Black Beans & Batatas, created by the one-and-only Bronx-Born Heights-based Dominican-American Chef & Educator Yadira Garcia (@happyhealthylatina). We've shared that insert with you here, plus an easier-to-use version of the recipe further below.
With the film opening in select theaters and streaming on HBO Max starting June 11th, the buzz has only begun. In The Heights will also open the Tribeca Festival at the United Palace in Washington Heights, carrying on the already beautiful and honest representation within this film's cast and setting all the way through to the location of its festival premiere.
We see In The Heights as both an homage to the community's past and a vote for its future, and we can't get enough!