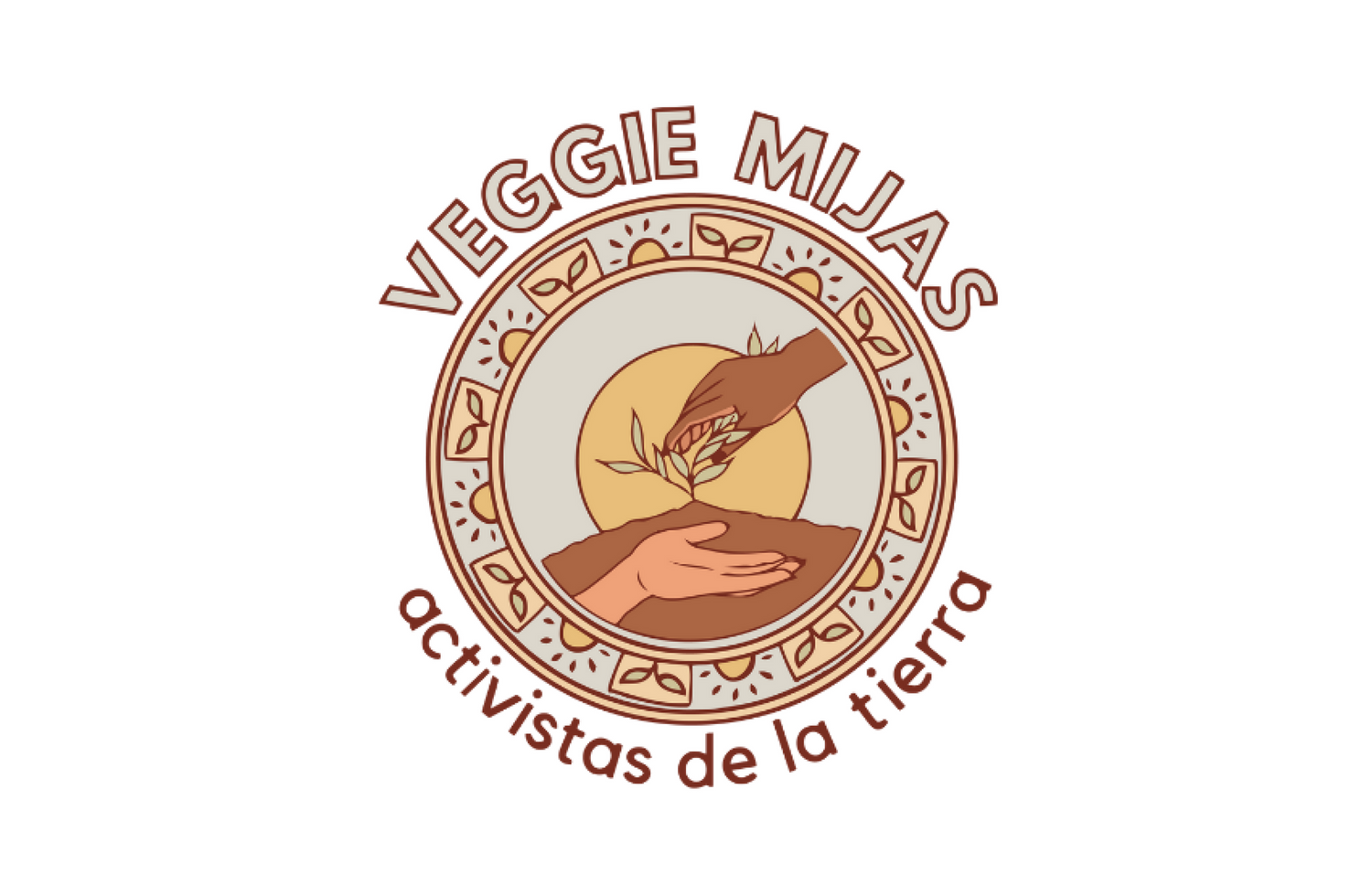 Eating More Plants with Veggie Mijas
Let's celebrate #EarthDay & Veggie Mijas, along with a special recipe from Ashlee of their NYC chapter.
¡Oye, it's Earth Day tomorrow! Earth Day is a global event that reminds us of the all ways we can help protect nuestra tierra for the better. While there is so much work left to be done for the planet as a whole, we find it important for us to highlight those already committed to doing the work in our communities.
The truth is, incorporating more plants into your diet is beneficial para la salud y para la tierra. Organizations like Veggie Mijas are making it accessible for people to adopt plant-based lifestyles while still honoring the traditions and recipes of their heritage. 
About Veggie Mijas
Veggie Mijas is a women of color collective led by Founder and CEO, Amy Quichiz. Veggie Mijas started in 2017 as an Instagram page for college students, providing easy recipes that folks could make in their dorms and small kitchens. As the community grew, Amy had the idea of creating Veggie Mijas as a collective to share recipes and create community with other vegans of color throughout the U.S. Today, the collective highlights the importance of having a plant-based lifestyle while also intersecting race, gender identity, sexuality, being brown, Latinx, non-binary, women, queer, genderqueer, coming from a working-class background, and having other marginalized identities. Their first potluck was located in the Bronx, NY in March 2018 and they've since grown to 11 active chapters throughout the United States.
Veggie Mijas mission is to create sacred spaces for folks where they can share their experiences with food and plant-based lifestyle through an intersectional lens. Within this, folks are empowered to share familial recipes, their own recipes, and talk about why being vegan has connected them to their ancestral roots. This is done through organizing events such as potlucks, vegan panels, farm sanctuary trips, community gardening, and much more. The higher goal of their work is to also show folks that decolonizing your diet is possible. Cocinando Pa ' La (R)evolución.
You can help support them and learn more about them by following them on their Instagram @veggiemijas and signing up on their website to be a part of a local chapter.
---
Ashlee, from Veggie Mijas's New York Chapter, shares with us a fast and easy-to-make plant-based recipe using our Loisa Flavor Trio to complement this delicious mezcla of Latin flavors.
About The Chef
Hello! My name is Ashlee Dume and I'm from Harlem, NY. I became vegan in 2016, after graduating from Syracuse University. In 2017, I founded my vegan food and wellness brand, "Foxy Vegan". It started as an Instagram page dedicated to showcasing my newfound vegan journey. Eating plant-based developed into a passion for cooking and all I wanted to do was share my yummy recipes with the community. Now I have a menu, catering services, and food content across various social media apps. 
In 2018, I became an organizer for the NYC Chapter of Veggie Mijas. It has been my pleasure to cook delicious, plant-based food for the many events that we have hosted over the years. As a black woman, I appreciate being able to connect with other women of color who are also passionate about food justice. I want to change the misconceptions of what people think about being vegan or plant-based. My goal with Foxy Vegan and Veggie Mijas is to make plant-based eating accessible and attainable for everyone. You can find me on Instagram at @_foxyvegan!  
Mushroom Flautas 
By: Ashlee Dume
Earth Day is almost here and these yummy, plant-based flautas are the perfect way to celebrate! The flautas have an oyster mushroom filling which gives them a texture similar to shredded chicken. This recipe is packed with flavor as mushrooms are seasoned with Loisa Adobo, Sazón, and Sofrito. After the mushrooms are cooked and rolled into tortillas, they are fried over the stove to give them a nice crunch. However, if you would like a healthier alternative you could easily bake the flautas in the oven. When the flautas are done, the fun begins as you can decorate them with your favorite veggies. I drizzle my delicious avocado crema and top with pico de gallo. These mushroom flautas are vegan, and flavorful and remind me to be grateful for the amazing plants that our Earth has provided for us!