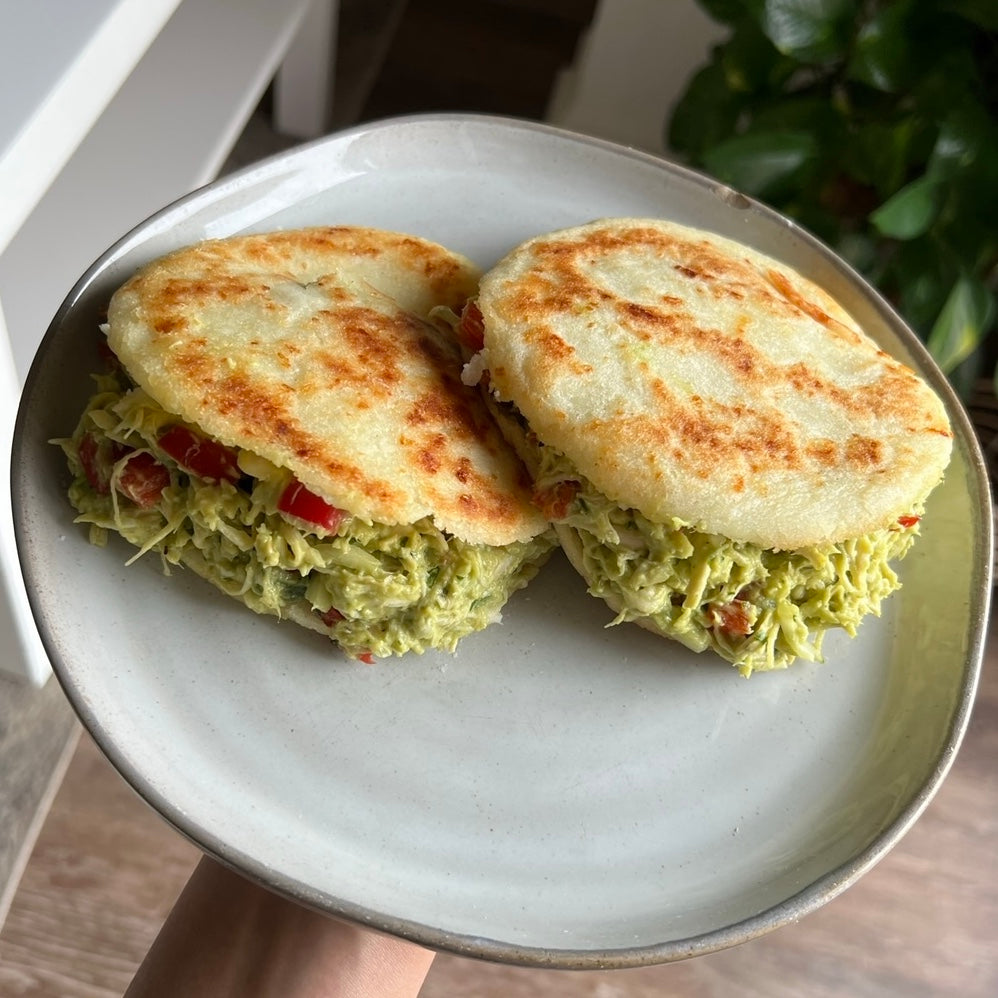 Reina Pepiada Arepas
A Venezuelan classic, these crisp arepas with a flavorful chicken & avocado filling are the perfect quick lunch or dinner.
by Kimberly Chacon | @kimberlystephaniee
I grew up going to my family's Venezuelan bakery and restaurant. My mom would take me every weekend and I would watch the kitchen as the cooks made desserts, cakes, arepas, and more delicious Venezuelan dishes. One of the dishes I always loved was the Reina Pepiada – an arepa filled with a salad of chicken, avocado, peppers, and lime juice. The recipe is very simple, but the crunchy exterior of the arepa and tender, flavorful interior of the chicken salad makes for the perfect bite. This version is especially delicious with the addition of Loisa's Sazón and Adobo. It's perfect for a quick lunch or dinner, and comes together in no time.
This recipe always reminds me of my family's restaurant, where I discovered my passion for cooking and baking. I'm so happy to be sharing with you, and hope it brings you as much joy as it brings me!