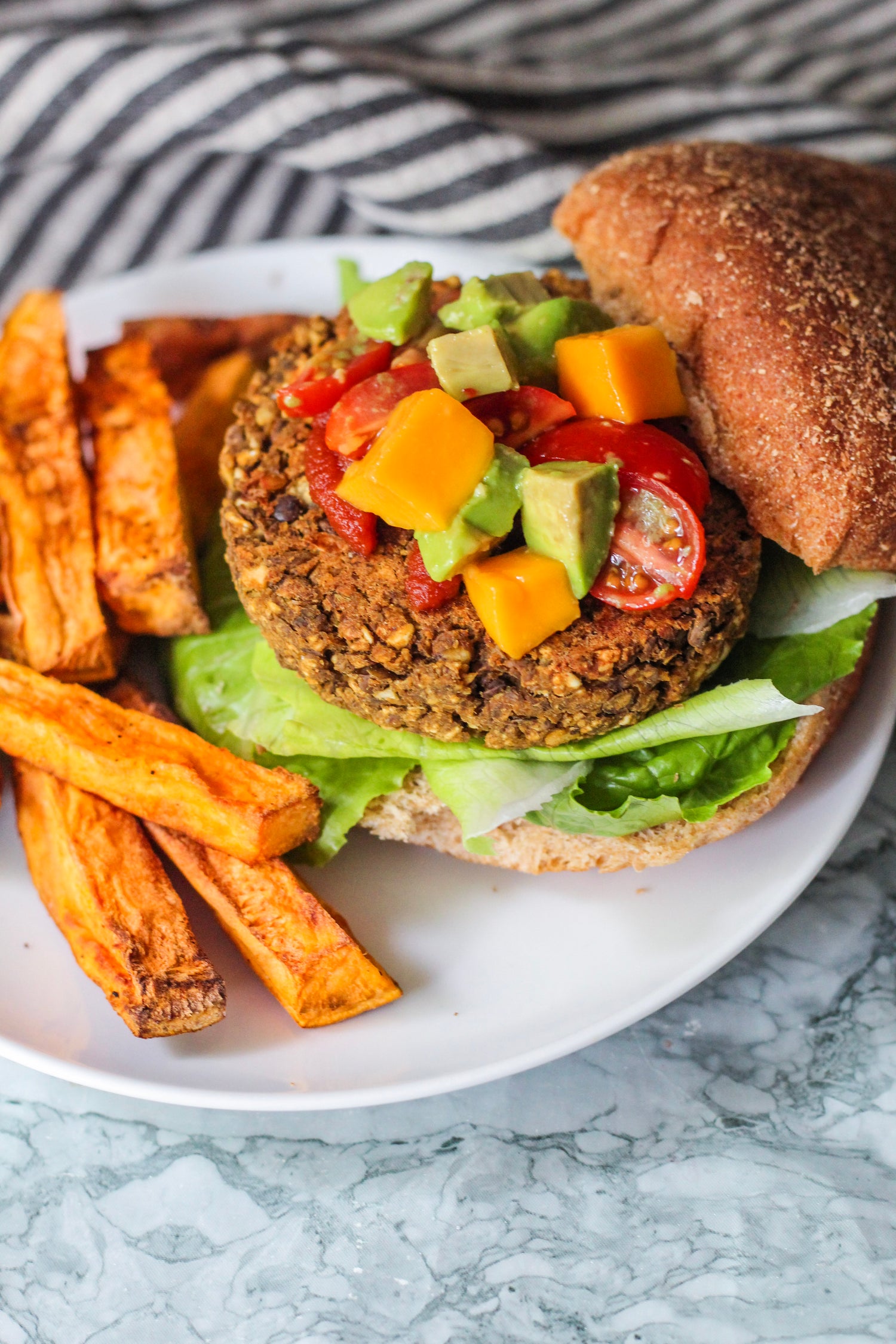 Recipes for Good: Lentil Burgers
Perfect for plant-based outdoor eating! Enjoy another Latin-inspired recipe by Catherine Perez, continuing our 5% pledge of sales going to United We Dream!
*Guest post by Catherine Perez (@plantbasedrd)*
As an additional "ingredient" to this recipe post, we've partnered with Catherine to turn the power of good flavor into positive community impact - by contributing 5% of sales motivated by this post to a social justice non-profit organization of her choice.
I've decided to dedicate this post and partnership to United We Dream, the largest immigrant youth-led community in the country. Their mission is to create welcoming spaces for young people - regardless of immigration status - to support, engage, and empower them to make their voice heard and win. 
Use promo code "DREAMERS" at checkout to voice your support through your purchase, and Loisa will donate 5% of those sales to United We Dream! 
Now let's get cooking! 
~ Lentil Burgers ~
~ Ingredients ~
2 cups cooked lentils (remove as much excess liquid as possible especially if using canned lentils)

2/3 cup rolled oats (choose gluten free if needed)

1 tbsp ground flax seed

3-4 cloves garlic, roughly chopped

1/2 small onion, roughly chopped

3 baby Bella mushrooms, roughly chopped

1 tbsp soy sauce or tamari if gluten free

1 tsp miso paste

1/2 tsp Loisa Adobo
1 tsp Loisa Sazón
~ Instructions ~ 
Set oven to 375F

Add all ingredients to a food processor and pulse 10-15 times to mix everything together

Remove lid and scrape down sides

Now process on low until mixture starts to form a moldable dough consistency

Divide dough into 6 equal pieces and form them into inch thick patties

Place patties on a lined baking tray and if desired, brush both sides with a little oil (if oil free just make sure you bake on parchment paper or a non stick surface)

Place tray in oven and bake for 25 minutes

With a spatula carefully flip patties and place back in the oven for another 10 minutes

Remove from oven and allow to cool slightly before handling. Enjoy between burger buns or as a protein patty with dinner bowl.

  
Enjoy enjoy!
Don't forget to shop now with code "DREAMERS" to support United We Dream!