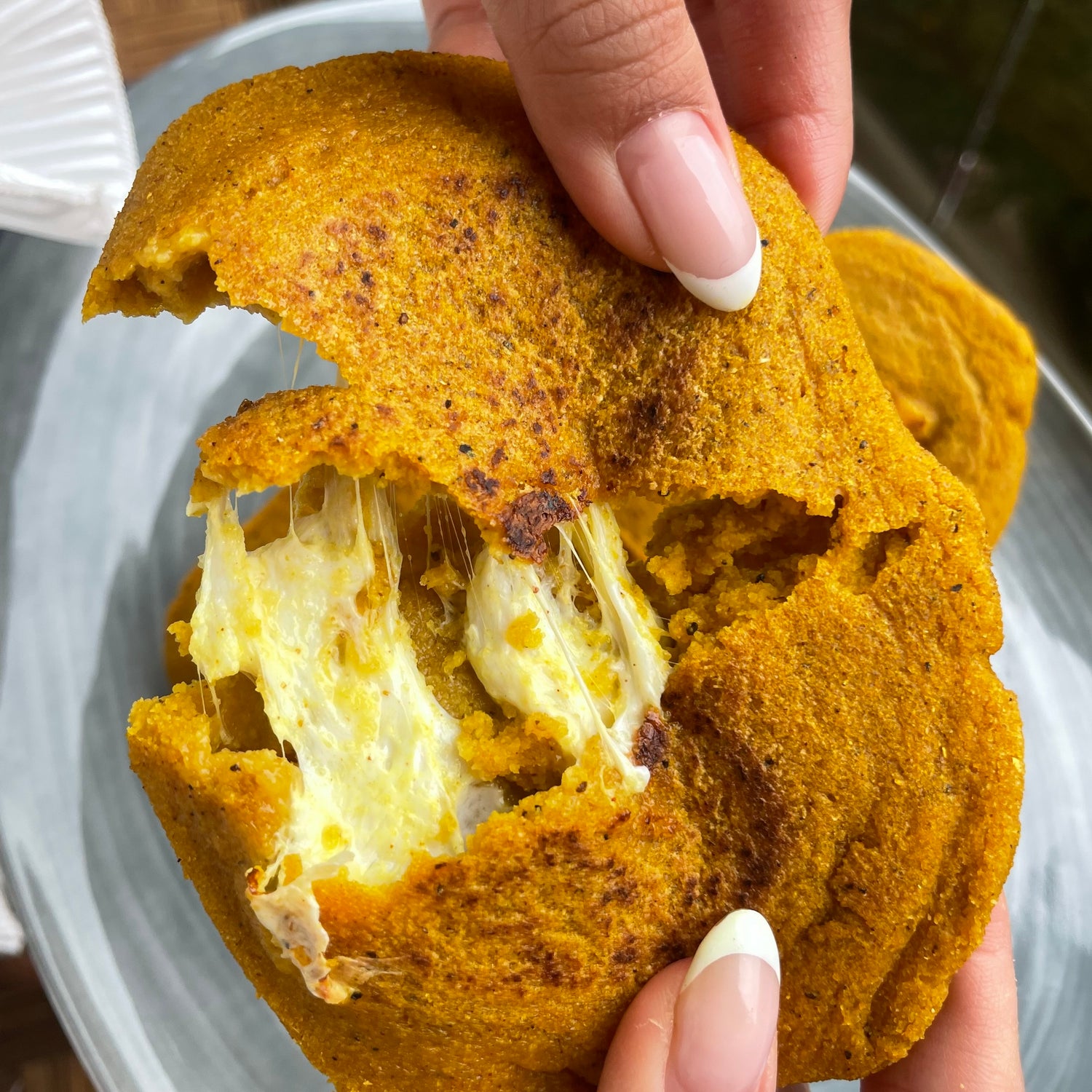 Pupusas Sazonadas
Chef Yadi's twist on Salvadoran pupusas, made with Masienda's heriloom corn masa and our own Sazón y Adobo for extra color y sabor!
By Chef Yadi Garcia | @happyhealthylatina
Masa, the heart of many dishes from tortillas to tostadas, tamales, sopes, and pupusas, is a dough made from xitxtamalized, stone-ground corn. I'm so excited today to be using Masa from Masienda to make my spin on pupusas. Masienda proudly partners with hundreds of traditional farmers to grow and source heirloom corn, which made my papusas especially delicious.
Pupusas– the national dish of El Salvador– are a beloved kind of griddle cake or flatbread from Central America, believed to have originated from the Indigenous Pipil tribe over 2,000 years ago. Given it's history, it's one of the OG's of ancestral comidas – and it's the perfect dish to make the classic way or add your own culinary flair.
Today, I based my pupusas on a recipe from Jorge Gaviria's new cookbook, MASA: Techniques, Recipes, and Reflections on a Timeless Staple. Here we use Masienda's Heirloom White Corn Masa Harina and Loisa's Sazon and Adobo to bring a burst of color and sabor to our masa, resulting in a vibrant, flavorful pupusa. I love remixing the fillings with items like sweet plantain, chicharrones, or even my favorite Caribbean hot sauce. In these, I've used refried beans and queso blanco, but I encourage you to have fun with it and try different fillings. ¡Buen Provecho!
Masa reveals the history and science behind masa as well as the replicable techniques and tools for making your own masa at home. You can get your copy of the cookbook from Masienda's website! Enjoy!