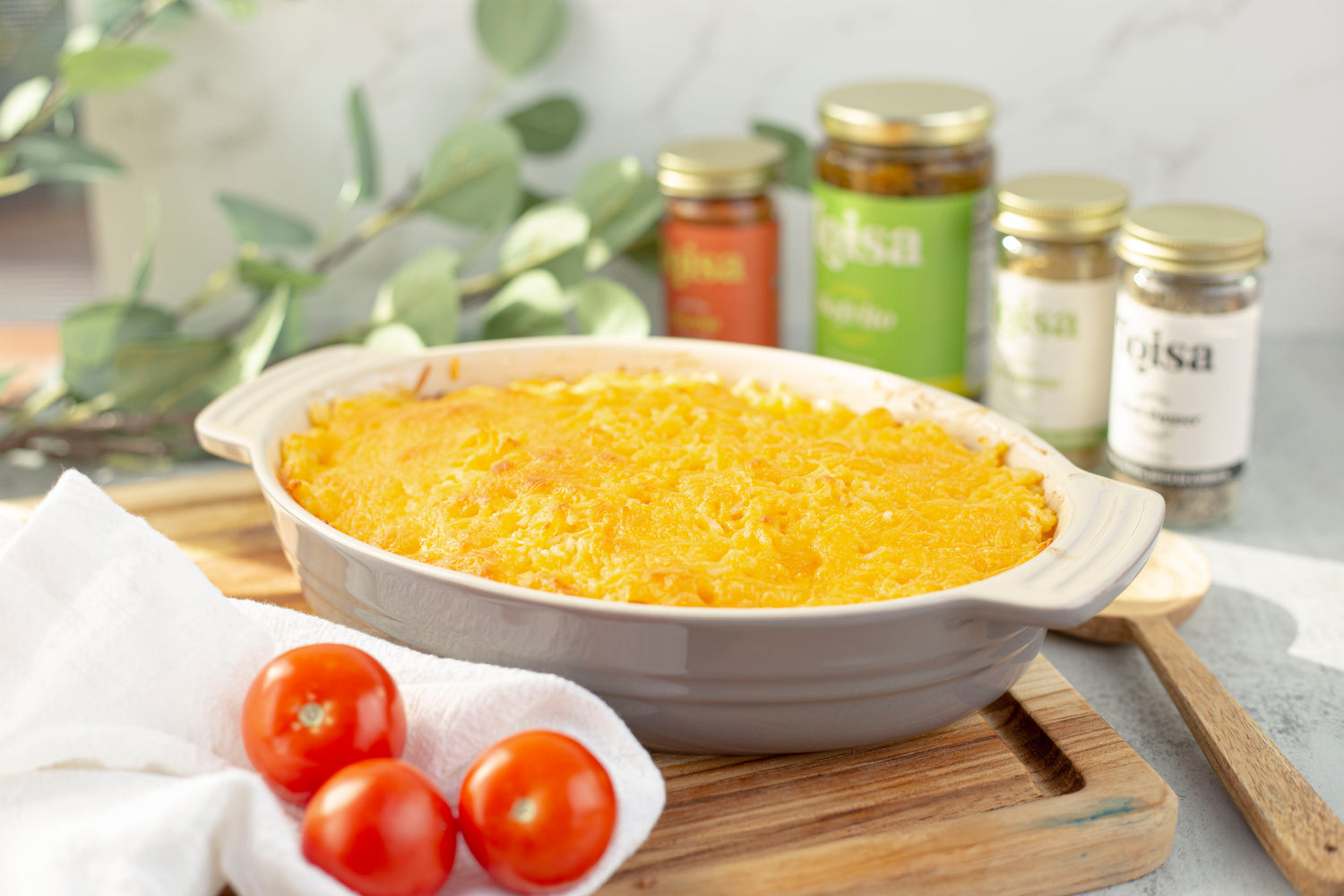 #gluten-free
#recipes
#Sazón
#sofrito
Pastelón de Arroz
Use your leftover white rice to create this easy, cheesy comfort dish.
By Claudia Espinal V. | @claudiaespinalv
I'm from the Dominican Republic, so the Pastelón de Arroz is part of my family's traditions and family celebrations. This is a family recipe that has evolved as it's been passed down, I've added my own personal flavor to the receta that my mother passed down to me. It is a joy for me to be able to continue traditions that come as far back in my family as before my grandmother so my children can enjoy them and learn from the women who have influenced me so much, especially in the kitchen.
This is a dish we generally prepare with leftovers from other days, and with a few additions, we can make a dish that stands on its own. It's easy to make, very nutritious, and of course, delicious! Serve it warm with a fresh salad for a perfect potluck dish or as a simple weeknight dinner for the family.
I made this dish with ground beef, but you can make it with shredded pollo guisado, ground pork, or make it vegan with stewed vegetables. The options are endless! I hope you find this recipe as a source of inspiration as you evolve your own version of Pastélon de Arroz for you and your family. 
About Claudia
My name is Claudia Espinal. I'm from a small town up northeast in the Dominican Republic called San Francisco de Macorís. Recently moved to New York City with my two kids looking for a better future for my 6-year-old son, Rodrigo, who has a rare disease called Duchenne Muscular Dystrophy. I love creating food-related content and sharing my passions and love for art through my social media. Cooking is a big part of my family, I remember helping both of my grandmothers and my mom cook, and bake all their favorite dishes, and learning how to love and enjoy food.