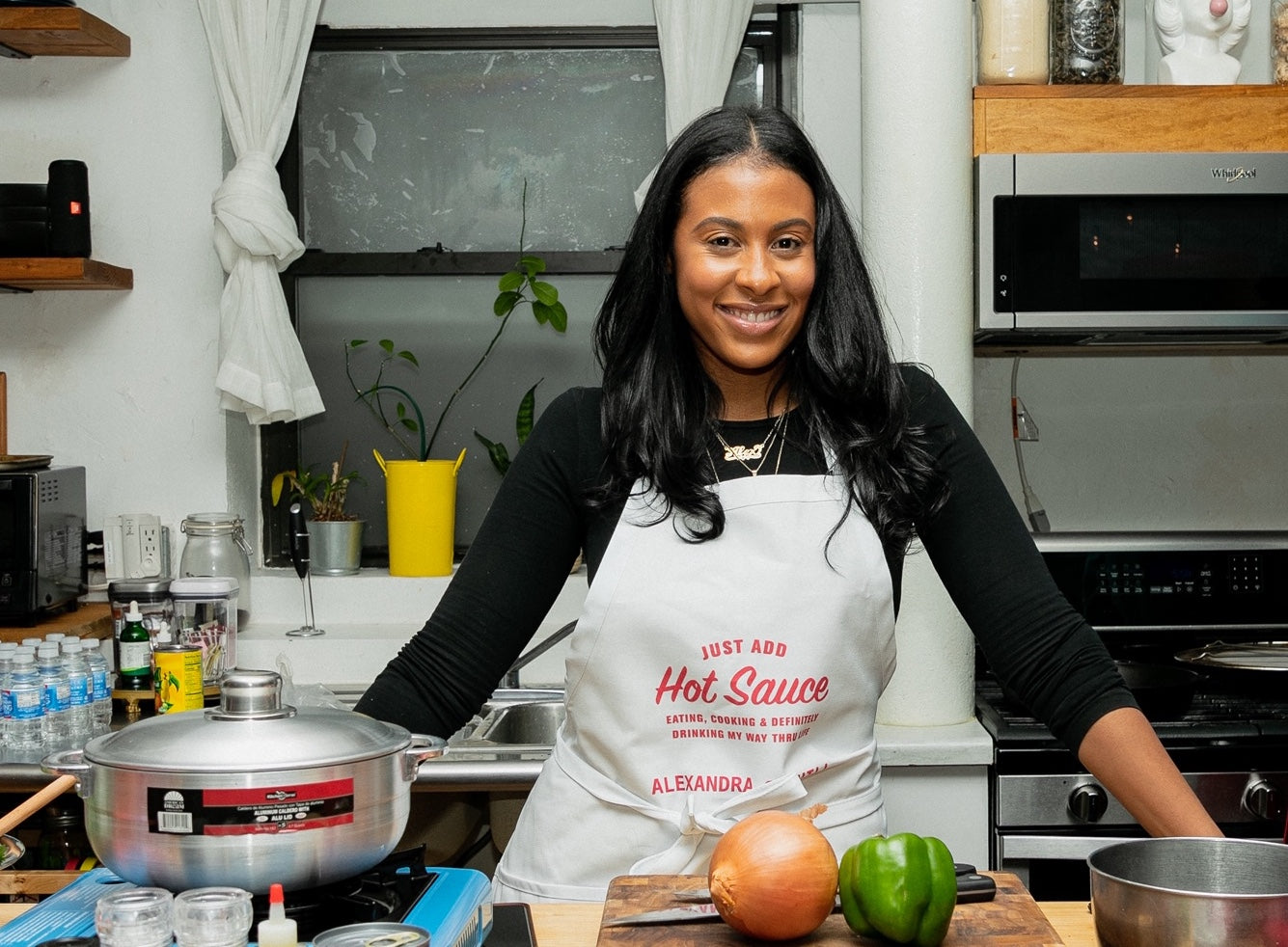 Less Delivery, More Cooking!
Alex Hill kicked off her cooking class series "Cooking with Friends" here in NYC, and we (well, our seasonings) were lucky enough to take part! Enjoy her post and recipes, perfect for all this time we're spending at home...
*Guest post by our talented friend @justaddhotsauce_*
Times are weird…

However, this whole Coronavirus of it all is really teaching us to be still and reconnect with not only ourselves but each other. So, while we are all quarantined at home, binge-watching Netflix & snacking our lives away this is also a GREAT time to get in the kitchen – leftovers for days!

I recently launched my IRL Cooking with Friends – Cooking Classes in February and the response was so amazing (still can't believe it). Eat Loisa was so kind to provide gift bags for everyone of the amazing Adobo & Sazon spices and we also cooked with them.

I provided all the recipes below of what we made in class and they were gooooood! I'm half Puerto Rican so I grew up eating Arroz con Pollo that my Mom always made. She always used cubed chicken thighs because they are forgiving when cooking chicken in stews – FYI, chicken breasts can get super hard.

I also switched up the traditional black beans recipe with sweet chipotle black beans and they were a HIT! I'm actually dreaming about them right now.

Be sure to follow me on IG and look out for updates on more cooking classes, coming soon!! Keep scrolling for those recipes...
~ ARROZ CON POLLO – makes 4 servings ~
Ingredients:
½ lb chicken thighs, cut into bite size pieces (pre seasoned with salt)

1 cup sofrito, roughly (recipe below)

1 cup white rice

1-2 tablespoon Loisa Sazon seasoning
1-2 tablespoon Loisa Adobo seasoning

1-2 teaspoon garlic powder

1-2 teaspoon onion powder

2 bay leaves

Salt & pepper to taste

1 cup water

1 cup chicken stock
Instructions:
Over medium heat, cover pot with one tablespoon or so with olive oil

Sauté the sofrito for 3-5 minutes until onions are translucent (season with salt & pepper)

Add chicken

Season with adobo, sazon, onion & garlic powder

Add in bay leaves

Add 1 cup of rice, combine everything together

Add 1 cup of water

Add 1 cup of chicken stock

Taste the stock and see if it needs more salt or pepper

Bring to a boil, once boiled bring down to low heat and cover

Let cook until rice is tender, about 25 minutes
 ~ SWEET CHIPOTLE BLACK BEANS – makes 4 servings ~
Ingredients:
1 can 15oz, Black Beans

½ red pepper, finely chopped

1 tablespoon, honey

1 chipotle pepper in adobo sauce, finely chopped

Salt & pepper to taste
Instructions:
Combine all ingredients in a small saucepan and simmer on low heat

Season with salt & pepper to your liking
~ GARLIC MOJO (served with tostones) ~
4 garlic cloves, finely minced

1 teaspoon salt

2 tablespoons white vinegar
Directions:
Combine all ingredients in a mortar & pestle while smashing the garlic more
ENJOY ENJOY! And besides posting with #feedingtradition and tagging @eatloisa, let us know how your dishes turn out in the comment section!