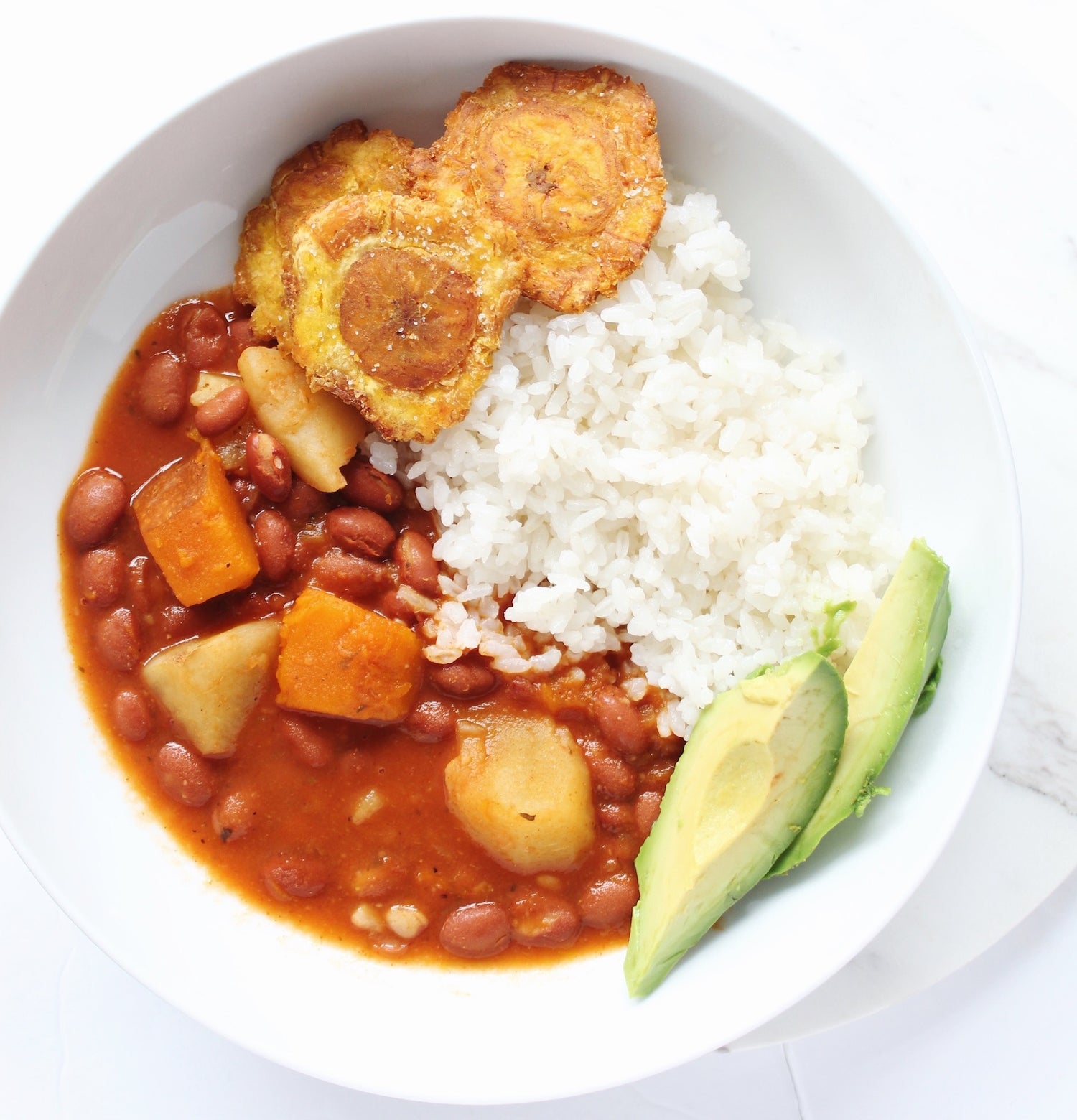 #gluten-free
#recipes
#Sazón
#vegan
#vegetarian
Habichuelas Guisadas y Arroz Blanco
Cook up some comfort with this recipe for yummy habichuelas guisadas from Lauryn Briones!
By: Lauryn Briones | @laurynbwellness
My family comes from Puerto Rico, which is why I like to include recipes from my culture into my wellness routine. Natural herbs and spices are commonly used in Caribbean cooking. Which is what inspired me to include this traditional dish that my family has been cooking for decades. I love this dish because it is very versatile. You can choose to keep it plant-based or add meat on the side. But I chose to skip the meat because the beans already provide so much protein! I always add some calabaza (pumpkin) to my beans to add more nutrients and texture. I really love the extra flavor Loisa's Sazón* gives the beans, they come out perfect every time!
*Note this recipe can be substituted with Loisa's Salt-Free Sazón too!

About Lauryn Briones
My name is Lauryn Briones and I am the CEO of Lauryn B. Wellness. My brand focuses on finding the balance in wellness in a holistic approach, rather than following fad diets and restrictive lifestyles that don't promote self-love. Food is more than just fuel, it is culture, how we celebrate with family and friends, and so much more.