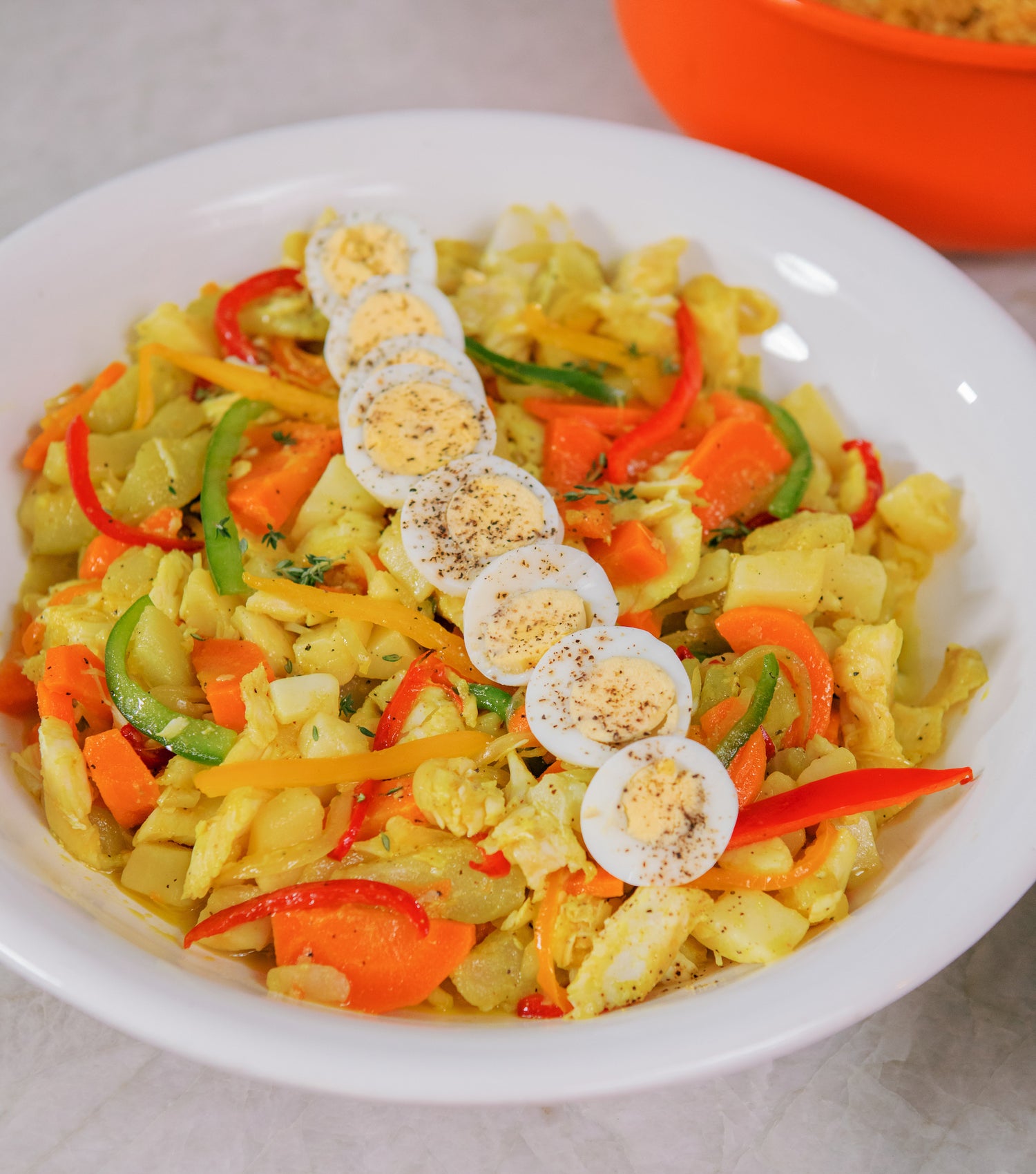 #Adobo
#gluten-free
#recipes
Ensalada de Bacalao
Bright and tangy, this classic salted cod ensalada is the perfect healthy side or main dish.
by Chef Yadira Garcia | @happyhealthylatina
Ensalada de bacalao is a beloved dish in my home and in the homes of so many familias. If you're not familiar with this dish, you're in for a mouthwatering sopresa! This classic dish features bacalao or salted cod (also used to make bacalaítos) marinated in a tangy dressing with root veggies like carrots and potatoes.
While ensalada de bacalao appears typically during Lent, when meat isn't eaten on Fridays, it's earned its rightful place on holiday tables as a side dish. But, I promise you, it can also be the star of any show! I like to add chayote or tayota squash to my ensalada de bacalao – one of my favorite island ingredients.
What I love about this dish is that outside of the time it takes to soak your bacalao, it's so simple to put together and it delivers a big impact with a punchy vinaigrette and the beautiful, bright colors of all the ingredients coming together. I always like to make a little extra to ensure I have some leftovers for a healthy lunch or dinner the next day!