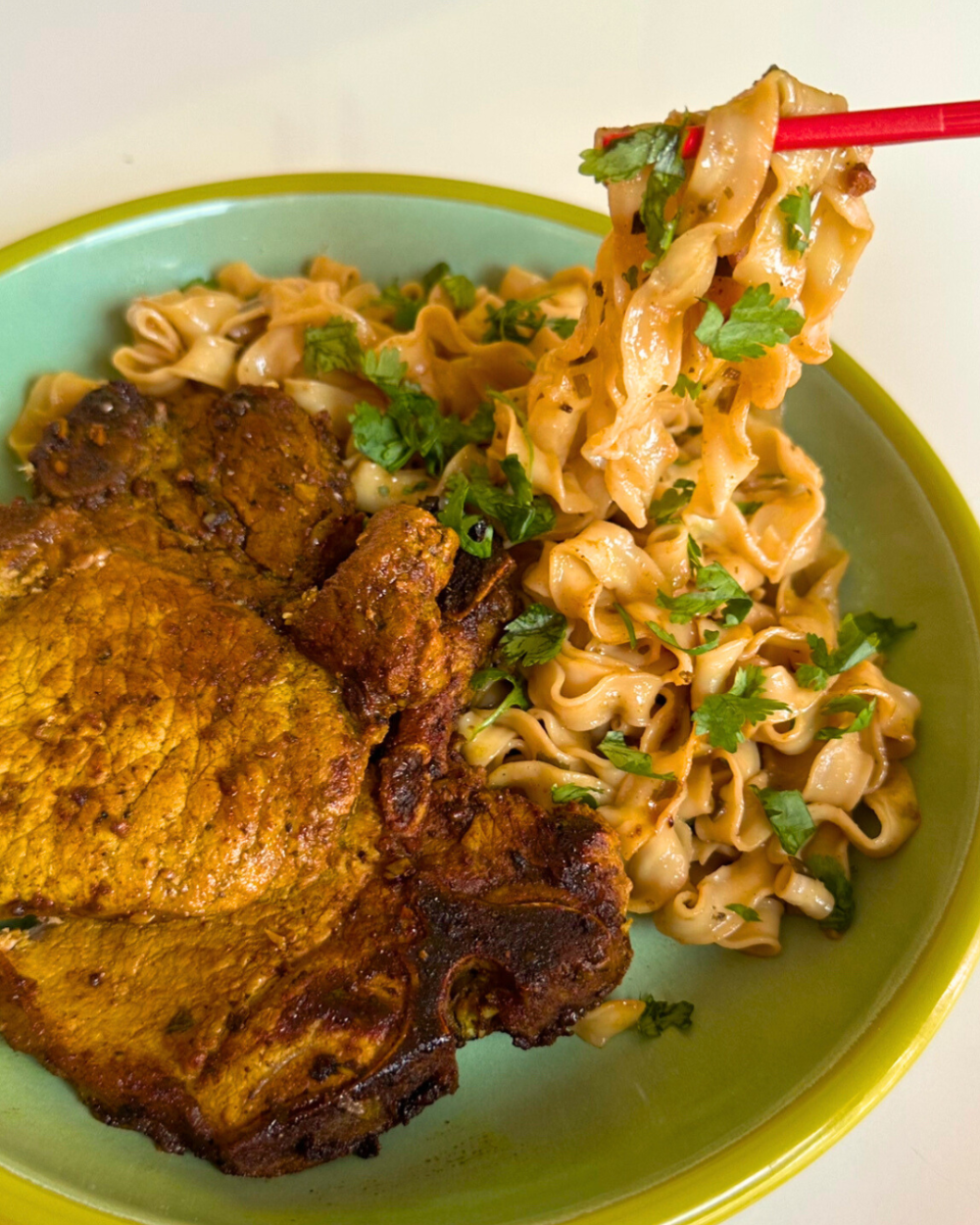 Chuletas and Soy Garlic Noodles
A delicious tribute to the vibrant Chino-Latino communities of Nueva York.
This special recipe for Chuletas and Soy Garlic Noodles comes from a collaboration with Omsom, a loud and proud food brand bringing Asian flavors to your fingertips any day of the week. As part of our Somos Nueva York campaign for Latin Heritage Month, we partnered with Omsom as a fellow NYC-based brand that is pushing their culture forward, and making classic flavors more accessible in the day-to-day.
This dish represents the mash-up of Chinese and Latin flavors that can often be found in Chino-Latino food. There is a rich history of Chino-Latin culture and cuisine within Nueva York, and we are celebrating that truth that often goes unseen and unknown.
We invite you to try this recipe out so you can experience Chino-Latino flavor for yourself, and check out our friends at Omsom for Asian sauces, noodles, and more!