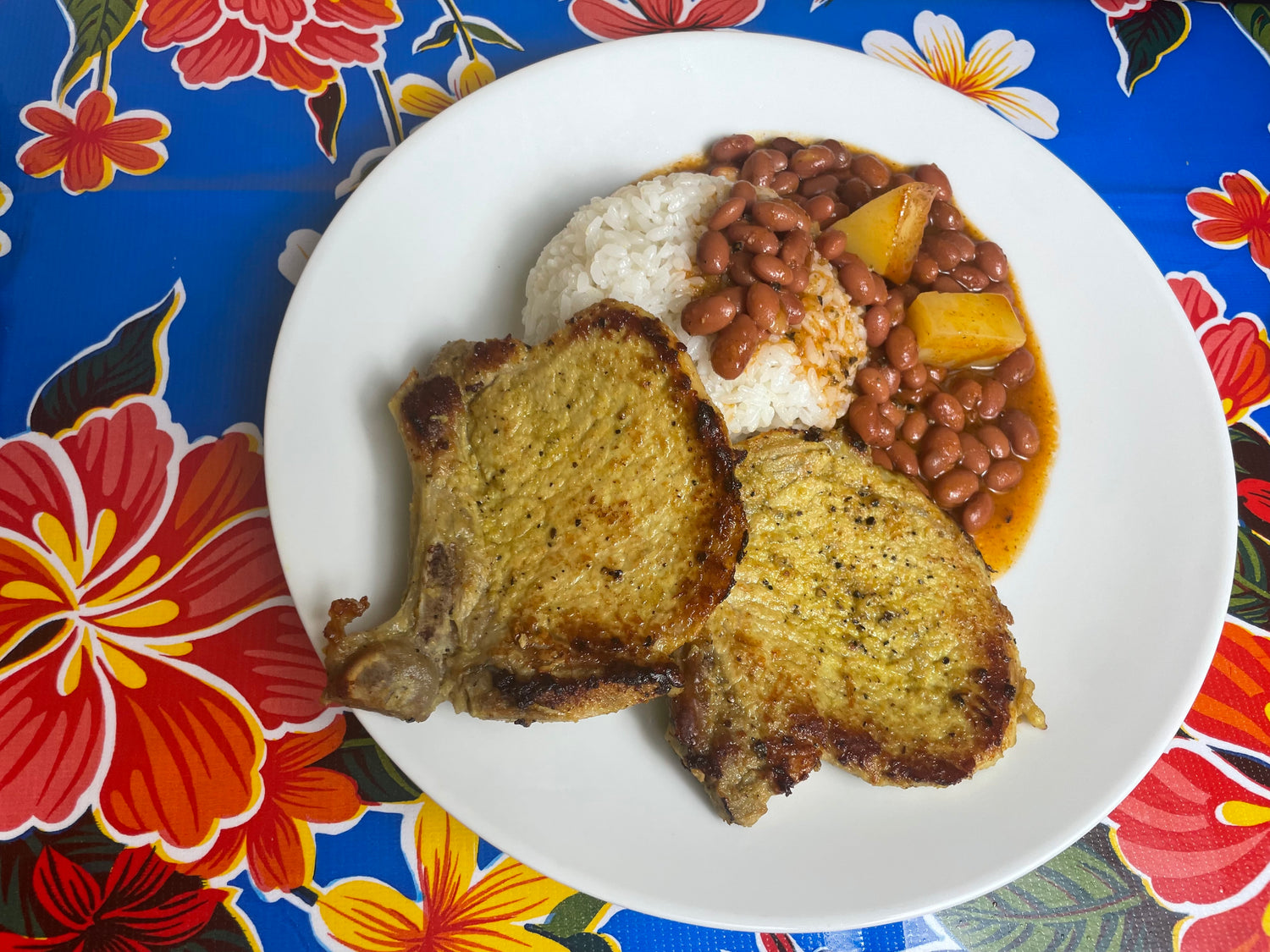 Chuletas
Find out the secret to perfectly tender pork chops!
By Carolina Ginorio | @caroginorio_pr
Chuletas are a staple of both Puerto Rican and Dominican cuisines. I grew up on them (my mom made the best) and it was the first protein dish I learned how to cook when I was in college. They are flavorful, pan-fried, crispy edged, and hands-down the best way to cook pork chops. With cheap ingredients and a simple recipe, it's a go-to meal in my house.   
One key to cooking this dish is the water. This keeps everything juicy and tender—otherwise these thin-cut pork chops will turn dry and chewy. The other key is the marinade. This dish is known for being heavily seasoned so don't be shy when adding in that Adobo! If you're starving or in a rush, you can throw it all together, fry it up, and it'll still be delicious. But the more time you give all those herbs and spices to infuse together, the tastier your chuletas will be. You can also marinate the chuletas and store them in the freezer and just thaw and cook whenever!
Like many Puerto Rican meals, it's best when served with rice, beans, and plantains on the side, but it can also be enjoyed with a salad, mashed potatoes or the side dish of your preference. And before you ask, YES, you can make these in the air fryer: Cook at 375°F for 12-15 minutes. Just be sure to spray them with a little water every so often so they don't dry up into jerky. ¡Buen provecho!