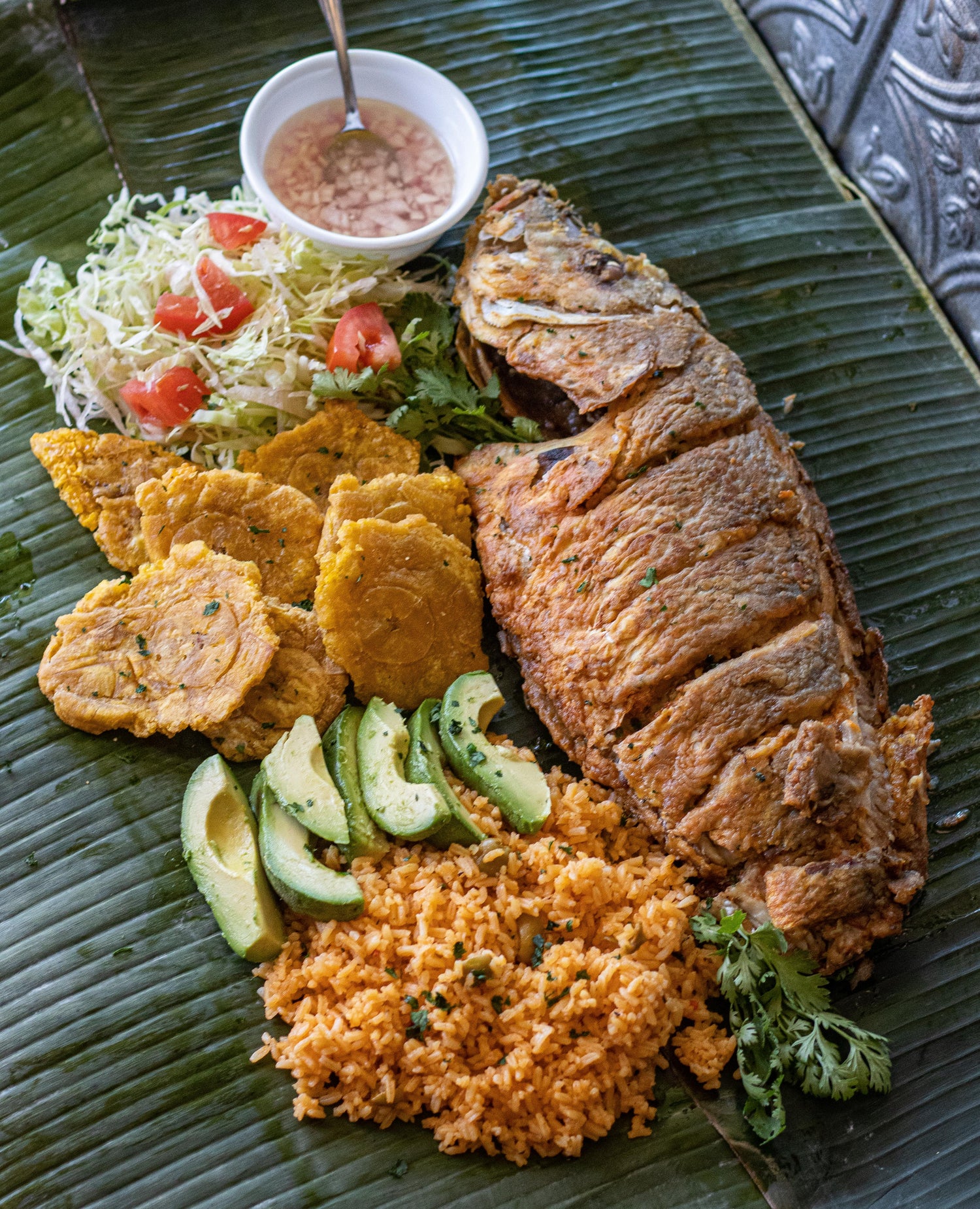 #Adobo
#Dinner
#pescatarian
#recipes
#Sazón
Caribbean Fried Red Snapper
Fried Red Snapper crisped to perfection and infused with Caribbean spices and flavors.
by Belqui Ortiz-Millili | @belquistwist
Infused with the flavors and spices typical of the Caribbean islands, frying a whole Caribbean fish is a vibrant culinary experience. While there are numerous species of fish found in the Caribbean, popular options to cook with are usually snapper, grouper, and tilapia.
I personally grew up eating Fried Red Snapper so it's the one I prefer, and the one my mom does too. We like to fry the whole fish because it reminds us of how it is sold at local beaches in the Dominican Republic. Growing up, I remember it being the highlight of our day whenever we went to the beach. Lunchtime couldn't come quickly enough and honestly, it was one of the main reasons I never said no to a beach trip.
When preparing my Fried Red Snapper, I always pair it with fried green plantains, but you can also serve it with rice, beans, and shredded cabbage salad for a more complete dinner. Some people dredge in flour, and some don't. I always dredge mine because I like lightly crisped skin. But no matter which way you choose, you can't go wrong, because the Dominican-style seasoning is the hero here.
I am so excited and proud to share this recipe with you. Check it out below!