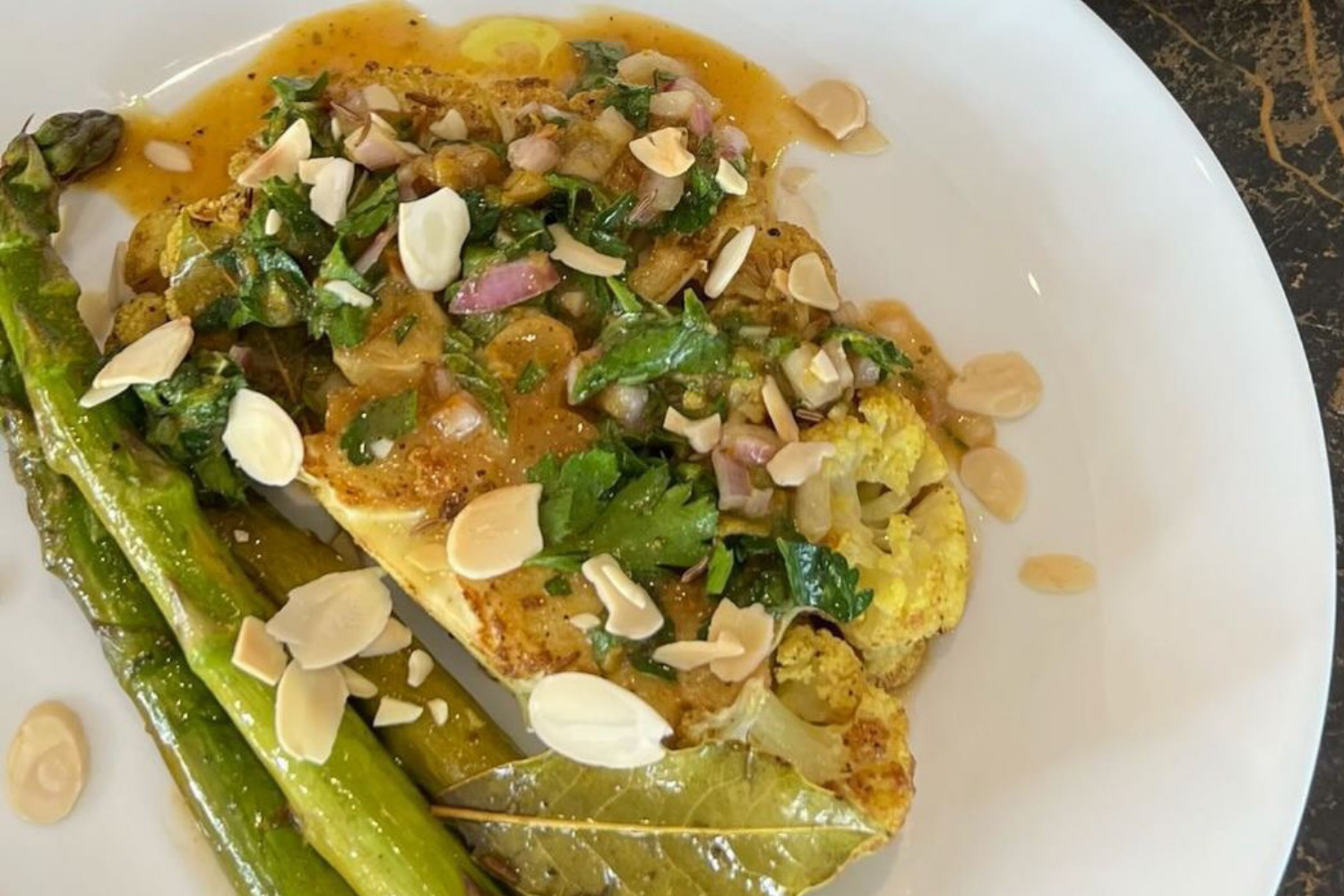 Adobo Cauliflower Steak
Shatia Chesson's recipe uses her favorite produce in season and a mezcla of Latin flavors to make a vegan dinner anyone can replicate at home. 
By Shatia Chesson | @shatiachesson
Growing up in the Northeast, spring and summer have always been my favorite seasons. Warmer weather makes me happiest–the days are longer, warmer, the sun shines brighter, and the produce gets exciting. 
Spring brings bright green vibrant vegetables and fresh hydrating colorful fruits. I am a big fan of cruciferous vegetables like broccoli, brussels sprouts, and bok choy. Cauliflower is usually spotted all year round, meanwhile between February and June is when asparagus comes into season. 
With all these amazing veggies in season, I was inspired to create a super easy vegan dinner with a Latin spin. This dish comes together in less than 20 minutes but has a ton of complex, bold flavor thanks to Loisa's Sofrito and Adobo. Cauliflower steak seasoned with Loisa's organic Adobo is the star of this dish. I topped it with a Sofrito Salsa Verde that gets some additional savory, herby flavor for Loisa's Sofrito. The combination of textures, citrusy flavors, and freshness from the herbs and veggies comes together beautifully for a super quick and easy healthy meal everyone will love.
I had such a fun time working on this one I had it for dinner three nights in a row! I can't wait to share this dish with the rest of my friends and family this spring season.