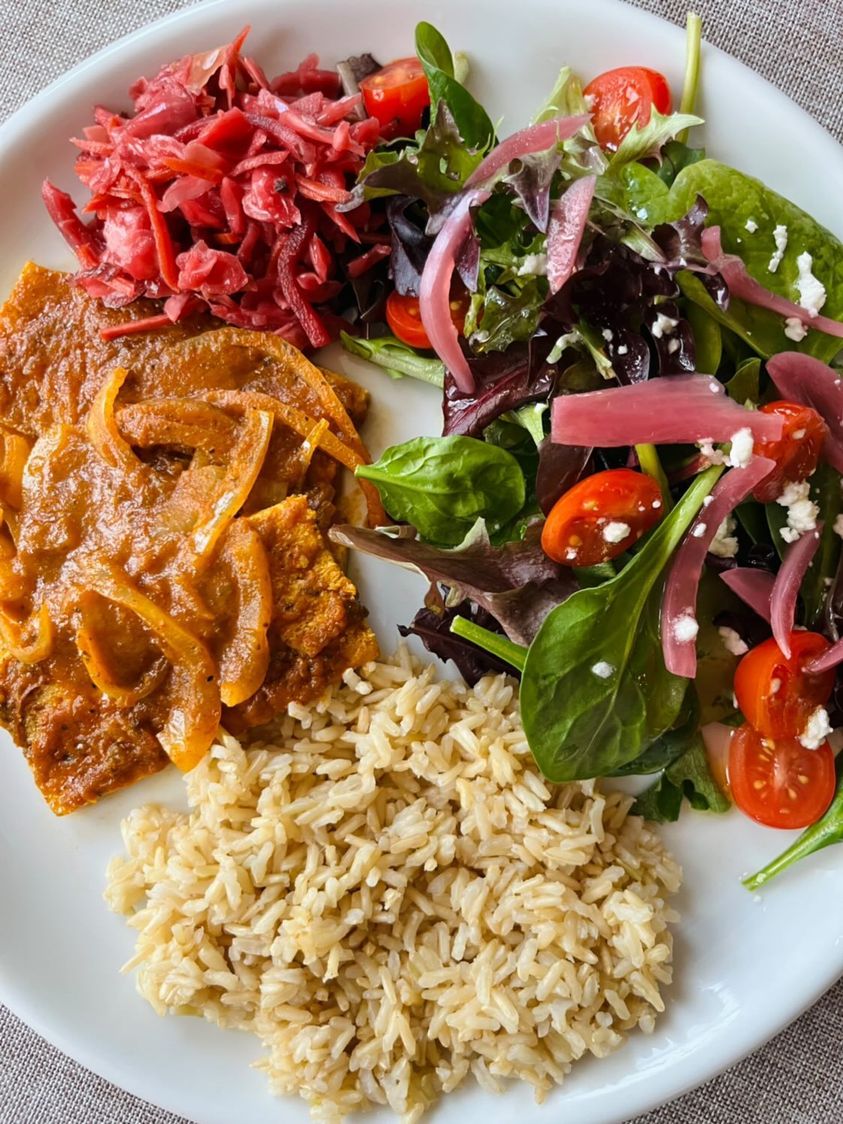 Tofu Encebollado
This sabrosura recipe by @arrozcondina reminds us it's possible to evolve our traditions and embrace our roots at the same time.
By Dinatalia Farina | @arrozcondina
Since I was a child, food has been a huge connecting factor in my home. My mother is Puerto Rican and my step-father, whom I call Papi, is Dominican, so you can imagine all the good food I ate, and continue to eat! It wasn't until I moved away for graduate school that I finally was able to cook the meals I grew up eating. Now, I find it so fun to connect with my culture's meals in new ways.
This recipe reminds me of when I was a vegetarian and really missed my favorite heritage dishes. It had been about five years without having bistec encebolla'o— also called encebollado depending on the person— and I was really craving it. My mom decided to try her hands at a tofu version since she doesn't eat beef, and it came out amazing! I reflect on this and use this as a reminder that you can still have the cultural and nostalgic flavors, without having meat, if you choose.
I'm no longer vegetarian, but I still find this recipe near and dear to my heart, as my mom created it knowing how much I missed her bold flavors and home-cooking. It's okay to drift from tradition, is what my mother was saying with this dish, as long as you remember your roots! Similar to Loisa's seasonings and Sofrito, you have an echoing twist on tradition, and I think that's beautiful.