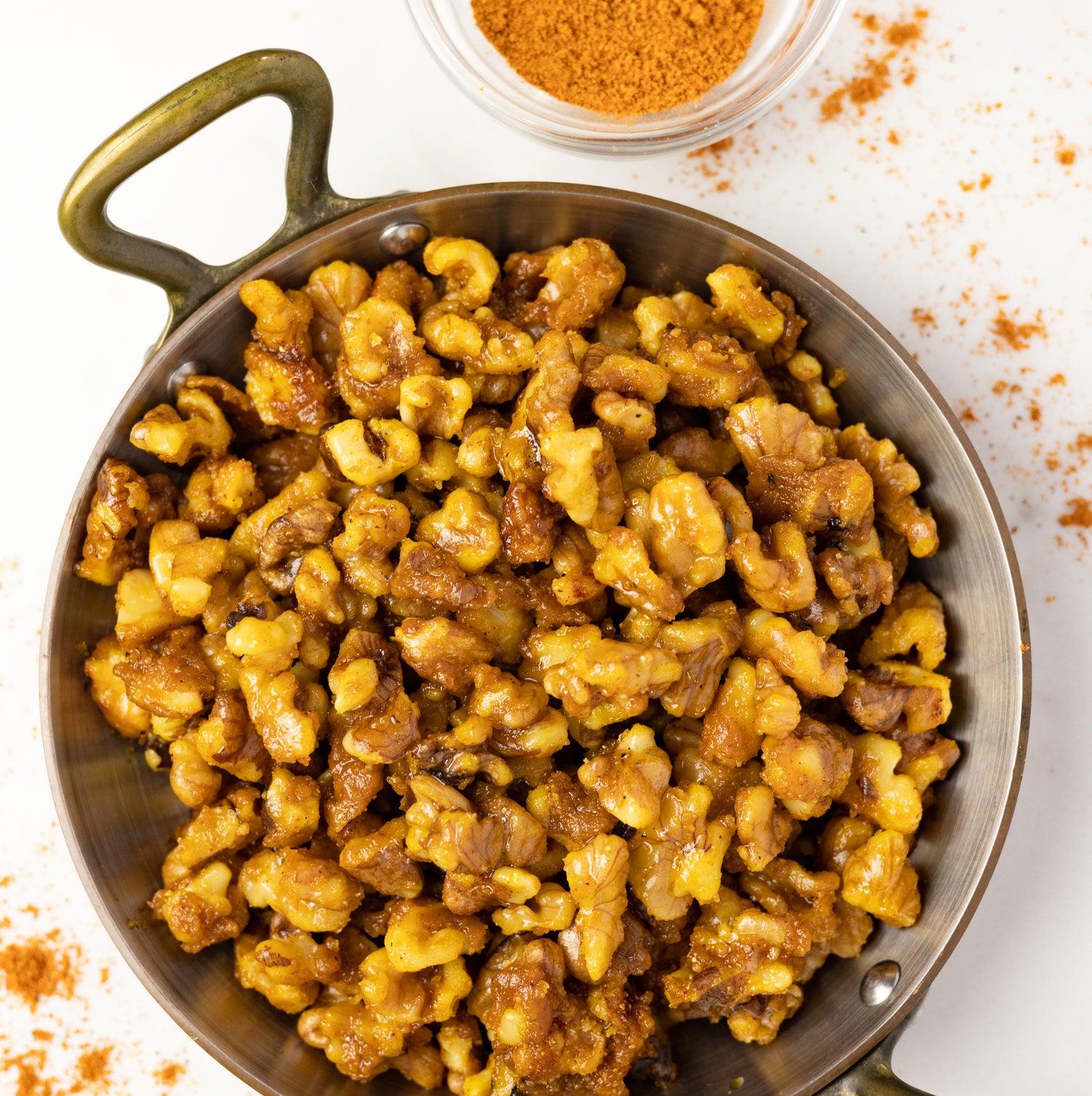 #gluten-free
#recipes
#salt-free
#Sazón
#vegetarian
Sazón Candied Walnuts
A sweet and savory snack that everyone will love. 
By: Chef Yadira Garcia | @happyhealthylatina
Sugar, spice, and everything nice!
These sweet and savory nuts made by our very own Head Chef and Educator, Yadira Garcia, will be a delightful surprise at your dinner table this holiday season!
⁠Leave them out in a bowl for snacking or sprinkle atop your favorite salad or side for crunch– and prepare for the recipe requests to start rolling in!