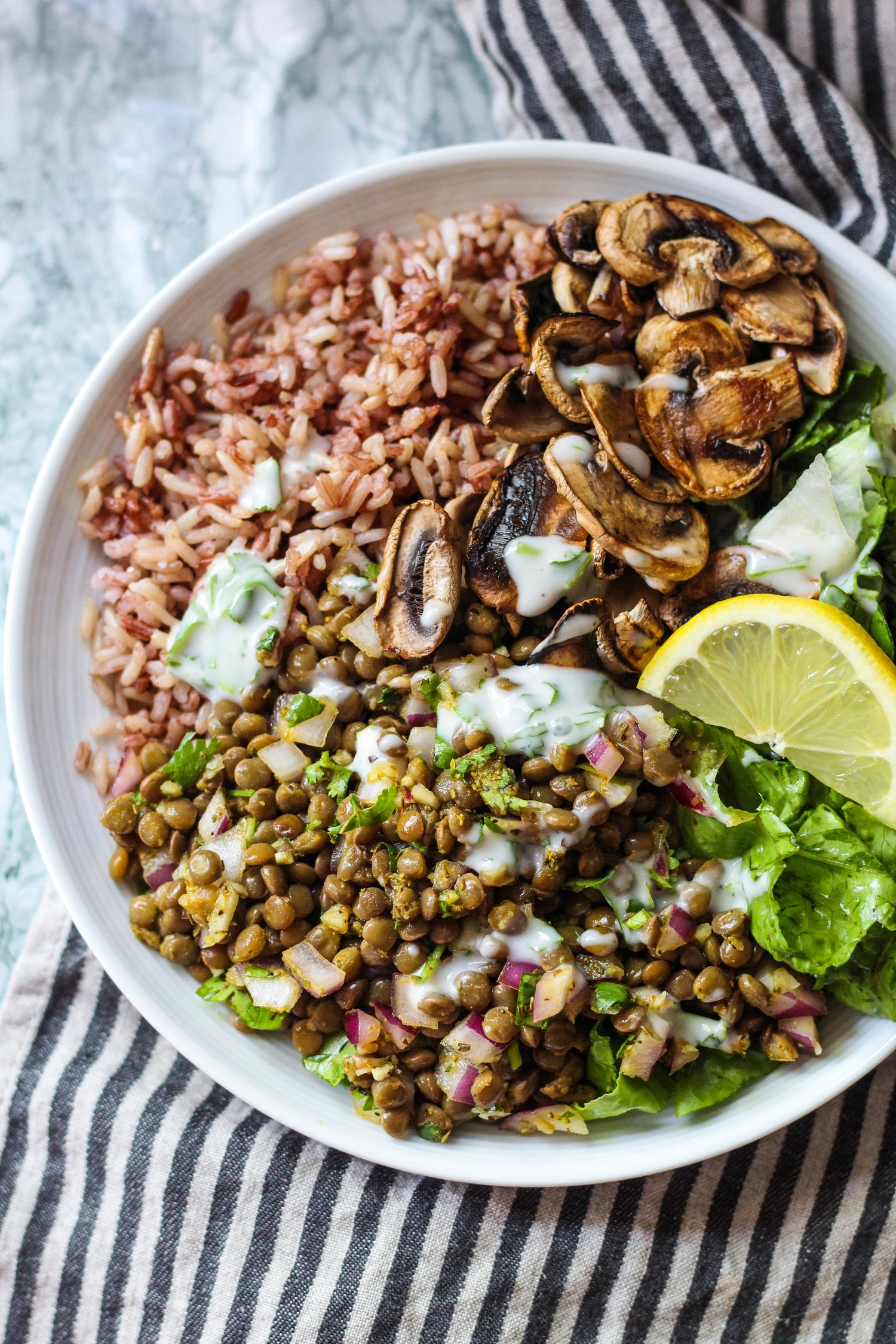 Recipes for Good: Adobo Lentil Salad
Another lentil favorite for simple meal prep! Check out our latest plant-based recipe by Catherine Perez (@plantbasedrd) with 5% of related sales going to United We Dream!
*Guest post by Catherine Perez (@plantbasedrd)*
As an additional "ingredient" to this recipe post, we've partnered with Catherine to turn the power of good flavor into positive community impact - by contributing 5% of sales motivated by this post to a social justice non-profit organization of her choice.
I've decided to dedicate this post and partnership to United We Dream, the largest immigrant youth-led community in the country. Their mission is to create welcoming spaces for young people - regardless of immigration status - to support, engage, and empower them to make their voice heard and win. 
Use promo code "DREAMERS" at checkout to voice your support through your purchase, and Loisa will donate 5% of those sales to United We Dream! 
Now let's get cooking! 
~ Lentil Salad ~
~ Ingredients ~
1 cup cooked lentils (soaked then cooked or canned)

Heaping 1/4 tsp Loisa Adobo seasoning (or to taste)

1/4 small red onion, diced or minced

Handful of chopped cilantro

1 clove garlic, minced

1 tsp oregano

Juice of one lemon
~ Instructions ~ 
In a bowl combine lentils, seasonings, onion, garlic and cilantro

Squeeze fresh lemon juice over top and toss together

Place in the refrigerator to marinade for at least 30 minutes

Toss once more and serve. 

The lemon juice should cut the bit of garlic and onion down, but still make it super flavorful.

 
Enjoy enjoy!
Don't forget to shop now with code "DREAMERS" to support United We Dream!