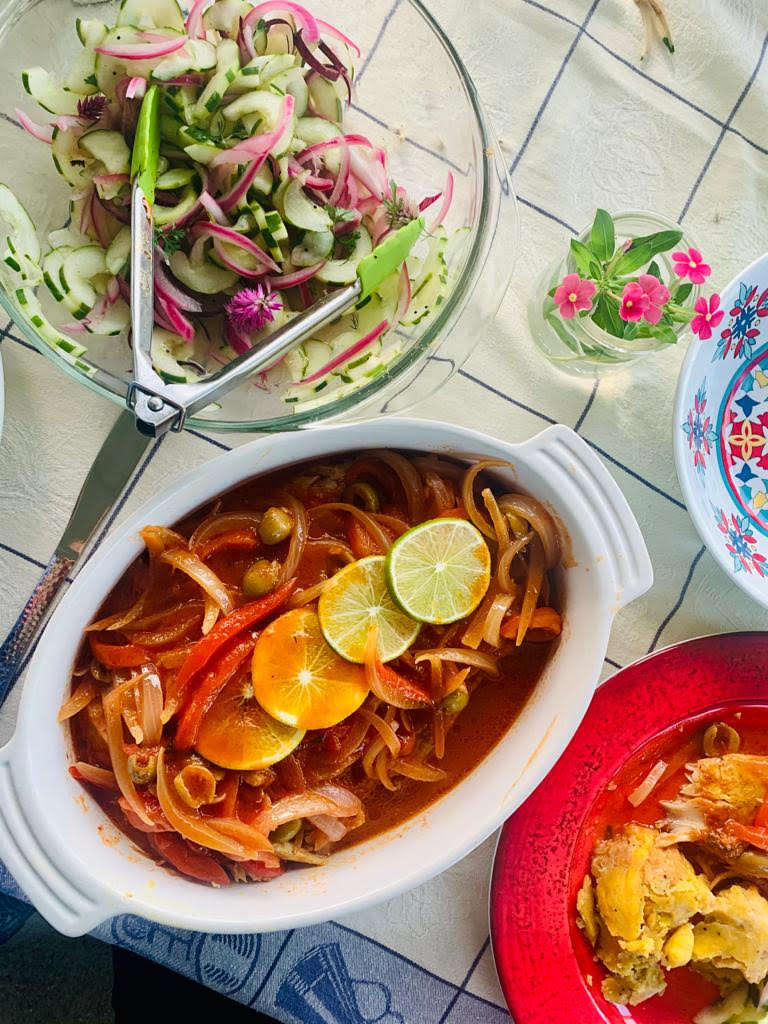 Pan-Seared Fish with Mojo Isleño
More from our virtual culinary experience, set in Puerto Rico, with Cheema's Travels and Spoon, this pan-seared fish recipe is a vibrant main plate feast!
This recipe continues our partnership with Rani Cheema of Cheema's Travels and Spoon™ (https://thespoonexperience.com/), a Puerto Rico based culinary experiences company founded by wife & husband duo, Paulina Salach and Gustavo Antonetti.
Here, we're shareing a nice main dish option to go alongside their incredible classic Mofongo recipe, which we also have shared on our blog!