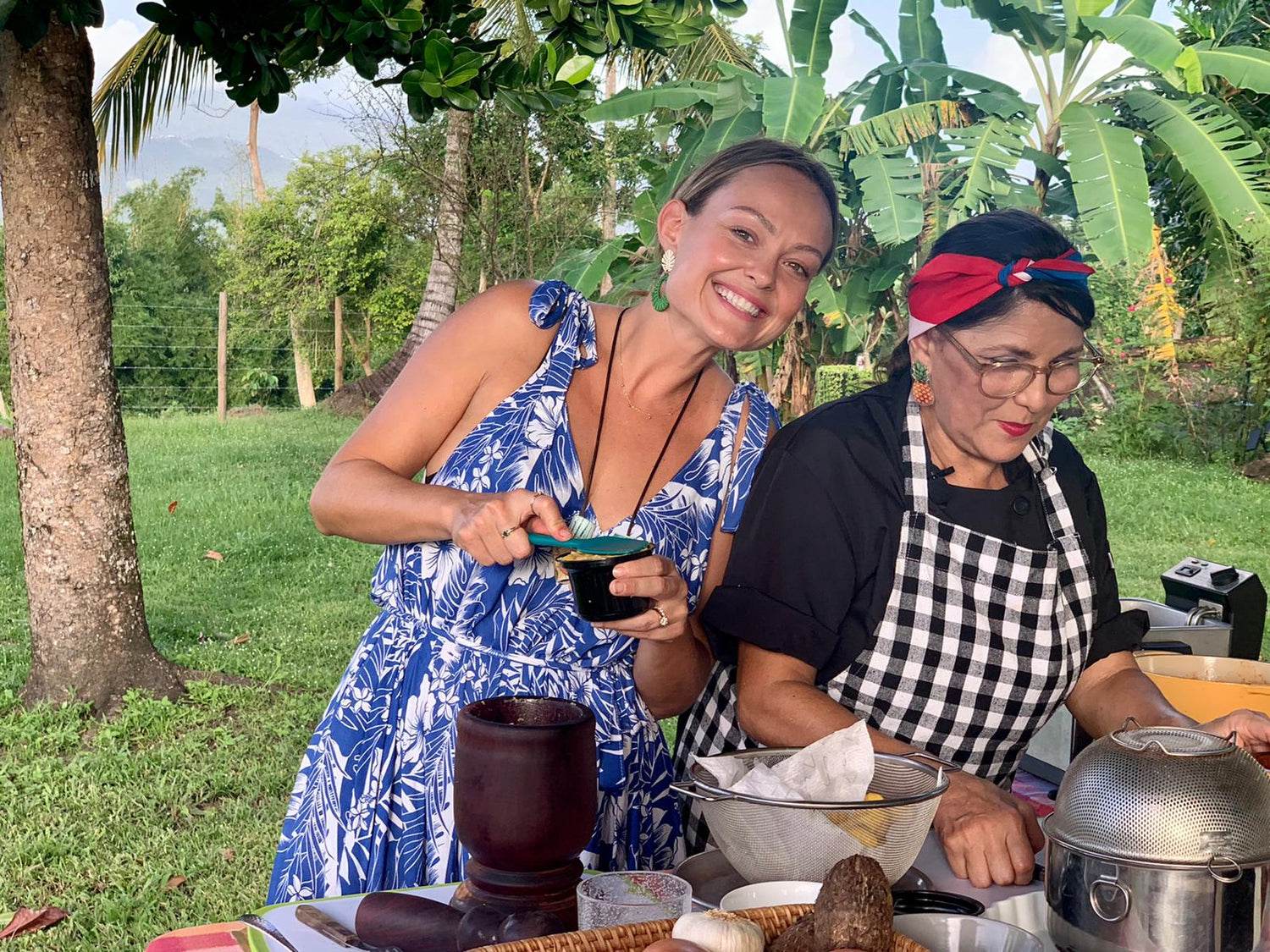 Mofongo con Chicharrón
We partnered with Cheema's Travel and Spoon to highlight the fresh island fare of Puerto Rico via a virtual cooking event, including this mofongo recipe - pure comfort, especially with some pan-seared fish.
Guest post by Rani Cheema of Cheema's Travels!
Recently I teamed up with Spoon™ (https://thespoonexperience.com/), a Puerto Rico based culinary experiences company founded by wife & husband duo, Paulina Salach and Gustavo Antonetti. Spoon™ focuses on off the beaten path culinary experiences, built and led by "culinary misfits". I've been stalking them for a few years and finally reached out. They were so excited to work together and introduce their resident chef, Chef Nivia (https://www.instagram.com/cooking_with_nivia/) and her family's sustainable farm in Juncos, Puerto Rico with beautiful views of El Yunque National Forest, to my travelers. 
With the golden hour sunlight shining over Chef Nivia's outdoor kitchen and the enchanting tropical garden we watched her cook pan seared fish seasoned with Loisa Orangic Adobo, a mojo isleño, which is a flavorful tomato based sauce with stuffed olives, and Mofongo con Chicharrón (your recipe here!). You could feel the magic of this experience and honestly… felt jealous that Paulina and Gustavo were going to benefit most from this cooking lesson by having to eat these dishes in such a romantic farm, up on a hill!