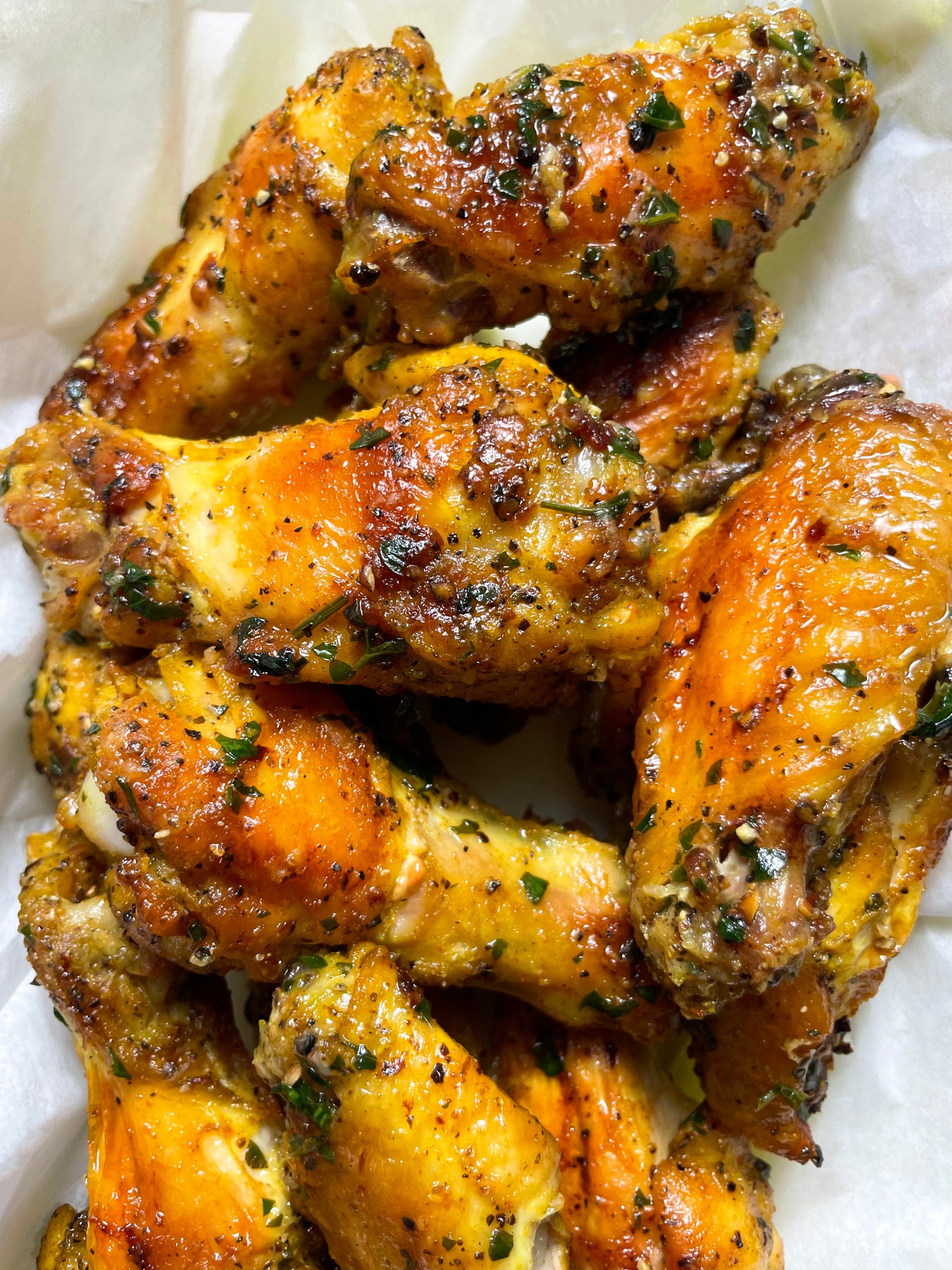 #Adobo
#gluten-free
#recipes
Adobo Lemon Pepper Wings
Our Adobo plus a tangy twist of lemon makes for a combo that is literally para chuparse los dedos (finger lickin' good).
By Carolina Ginorio | @carogionorio_pr
A couple weeks ago I got hit with a strong craving for some chicken wings, and it made me wonder what my ideal wings would taste like. After a couple rounds of experimentation I landed on a recipe that I'll probably be making once a month for the rest of my life— Adobo lemon pepper wings. The combination of the flavorful Adobo with the tangy twist of the lemon is literally para chuparse los dedos (finger lickin' good).
Crank up the oven (don't worry, you won't burn them) to get that perfect crispy bite without having to deal with hot oil. If you want a backyard BBQ-friendly option, they come out equally delicious on the grill. Instead of putting them in the oven, just grill for 25-30 minutes, flipping halfway.
Make them with a side of french fries, a salad, or keep it traditional with some rice and beans, these things are a crowd pleaser so you really can't go wrong. This recipe does not require a lot of hands-on cooking time so it's the perfect solution for a party if you need to tend to guests at the same time or just have a busy evening ahead and can't stand over the stove top.