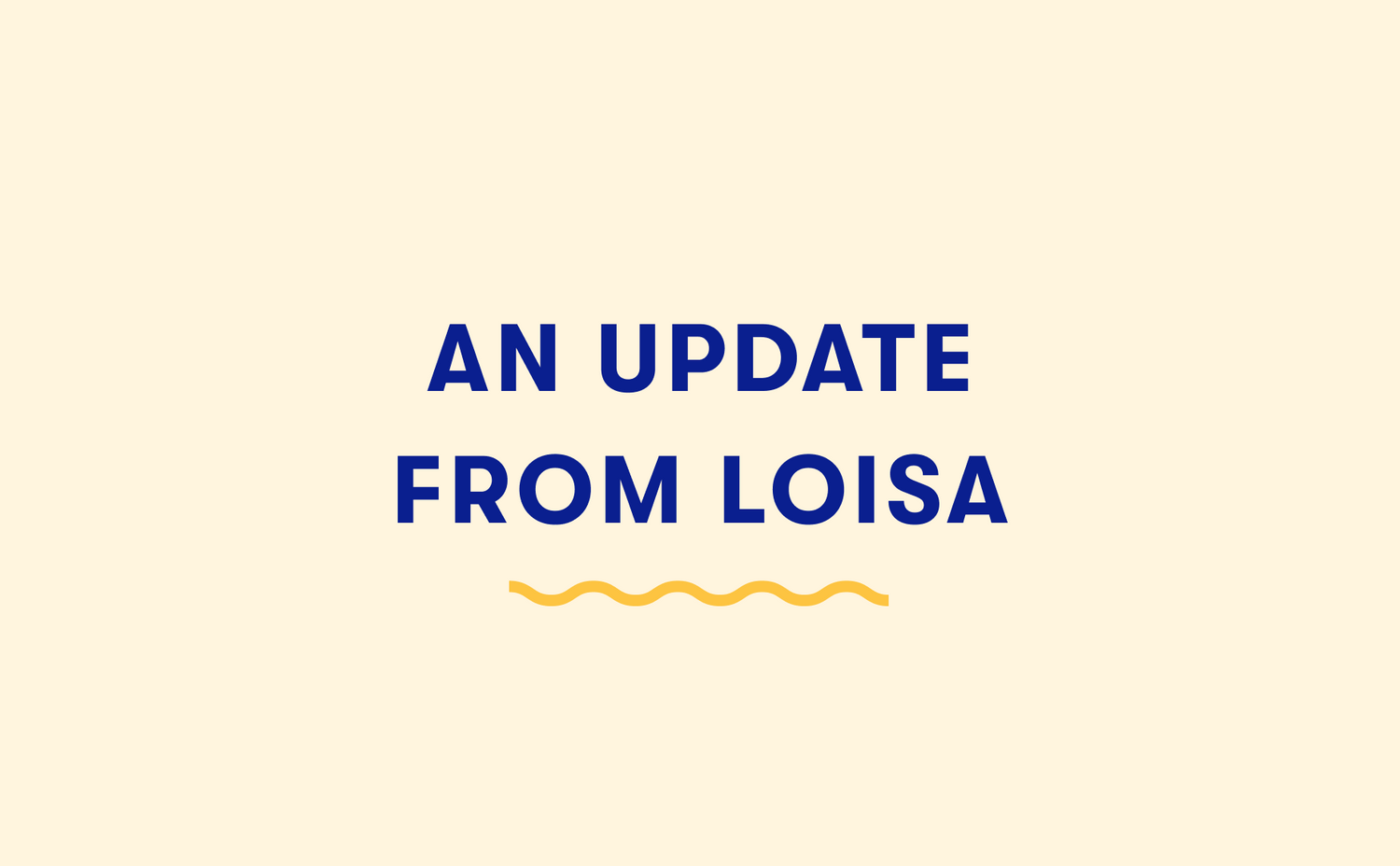 We're all for change, let's keep this up.
Amidst a wave of realization and new support, we wanted to get everyone updated on Loisa, our commitments, and our beliefs.
Well, it has been quite the week. A statement that challenged the souls of our homes, kitchens, and communities led many of you here to Loisa. The support we've seen the past few days has been overwhelming. You're voting with your dollars, your likes, your shares. Voting for change, for consciousness, for something better. And we can promise you now, as we work to grow this business, we'll use all our energy and efforts to make sure those votes count.

We also wanted to provide an update and clarity around a few relevant topics:
Loisa is a Latinx-owned business. A lot of people have been asking who we are, what's our story, why are we doing this? Both of our co-founders come from families of mixed cultural backgrounds. Kenny Luna is Dominican/Peruvian-American and his wife is French. Scott Hattis is - yes - a White guy married into a Dominican family through his wife Anna. He won her love through his devotion to tying the perfect pastel. All are owners in this business. Chef, food activist, and educator Yadira Garcia, of Happy Healthy Latina, is Dominican-American and also an owner in this business. Check our her Instagram and read last week's feature in the New York Times to get a sense of her incredible insight and work.
More new products are on the way. Your many suggestions, ideas, feedback, and enthusiasm about what Loisa should make next, or can become, have been awesome. We have similar ambitions, and are already at work to fill out your pantry with more consciously made, better quality, and sustainably sourced products for Latin cooking. We're a small business about to try to level-up, so let's learn, find understanding, and take that journey together!
We're committed to community & social justice. Through June and July we are proud to be donating 10% of Loisa.com sales to the NAACP Legal Defense Fund. We also kicked-off our support for The Lower Eastside Girls Club here in NYC a few weeks back. Looking longer-term, we've been developing a platform for social good and a set of commitments we want to make, which we will be thrilled to announce in the coming weeks.
Your orders will ship soon. Our team is working around the clock to get orders shipped on a first-come, first-served basis. We were already experiencing delays due to COVID-19, and appreciate your understanding here. You'll get an email once your order has shipped. Some will arrive in multiple shipments. As always, email us at info@loisa.com with any questions.
To close, we want to express our purest thanks. Just like you, we're for change in 2020. Let's keep this up.

Together,
Loisa