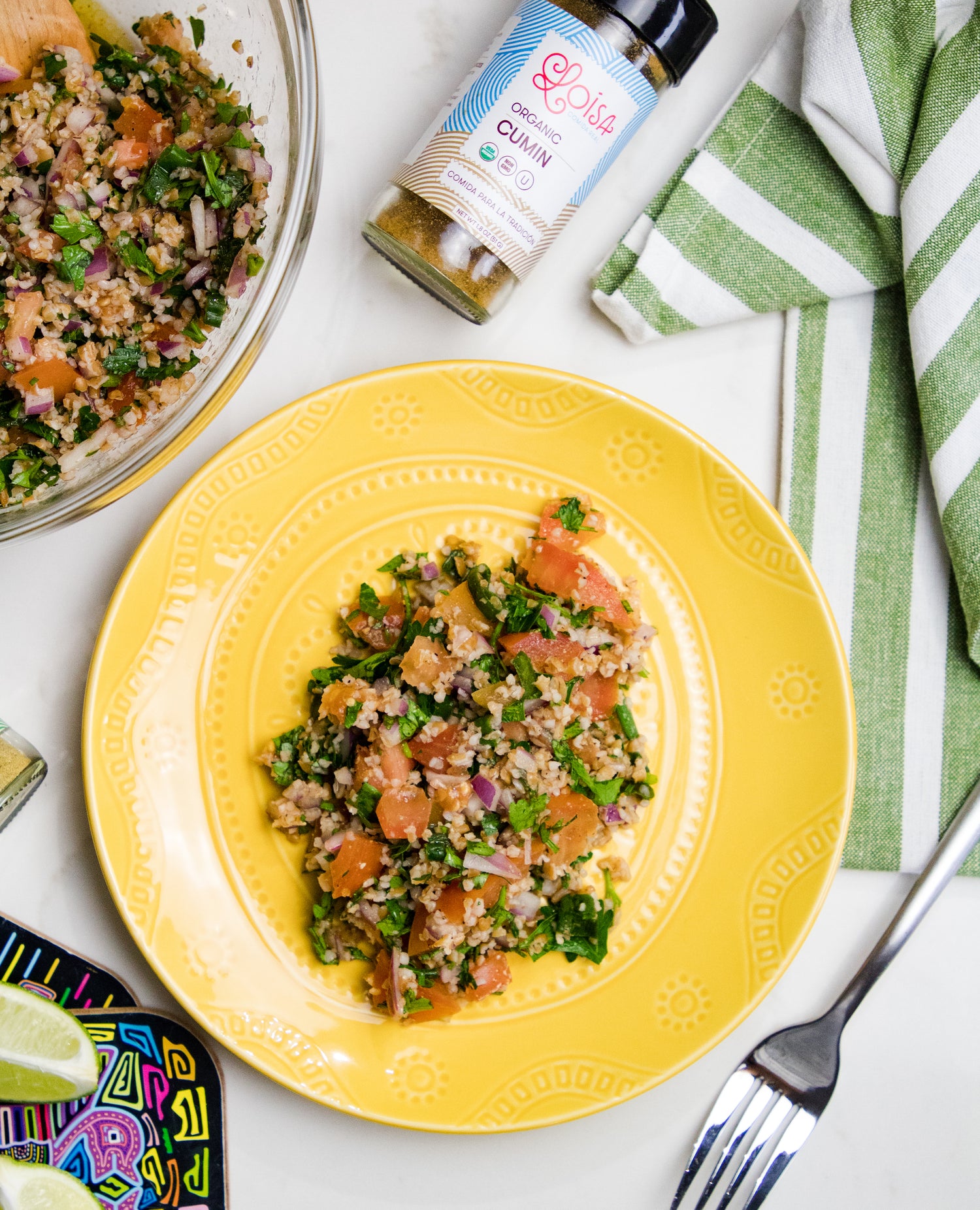 Tipili Bulgur Wheat Salad
This wholesome Dominican salad combines Middle Eastern roots with pure Latin flavor.
By Chef Yadira Garcia | (@happyhealthylatina)
Tipili is one of the classic Dominican dishes that illustrates the Middle Eastern influence on our Caribbean cuisine. Many of our dishes hold these treasures of migration that reverberated in other areas as well, like music, architecture and food. During the late 19th century, immigrants from Palestine, Syria, Lebanon and Egypt migrated to the Dominican Republic and other parts of Latin America, bringing with them the nutritious and delicious bulgur wheat grain, which is showcased in classic dishes like Quipe (based on Kibbeh) and this perfect spring/summer dish Tipili (based on tabouleh) -- our version of a bulgur wheat salad. This is technically a no cook dish (with the bulgur already done) that delivers big on bright flavors!