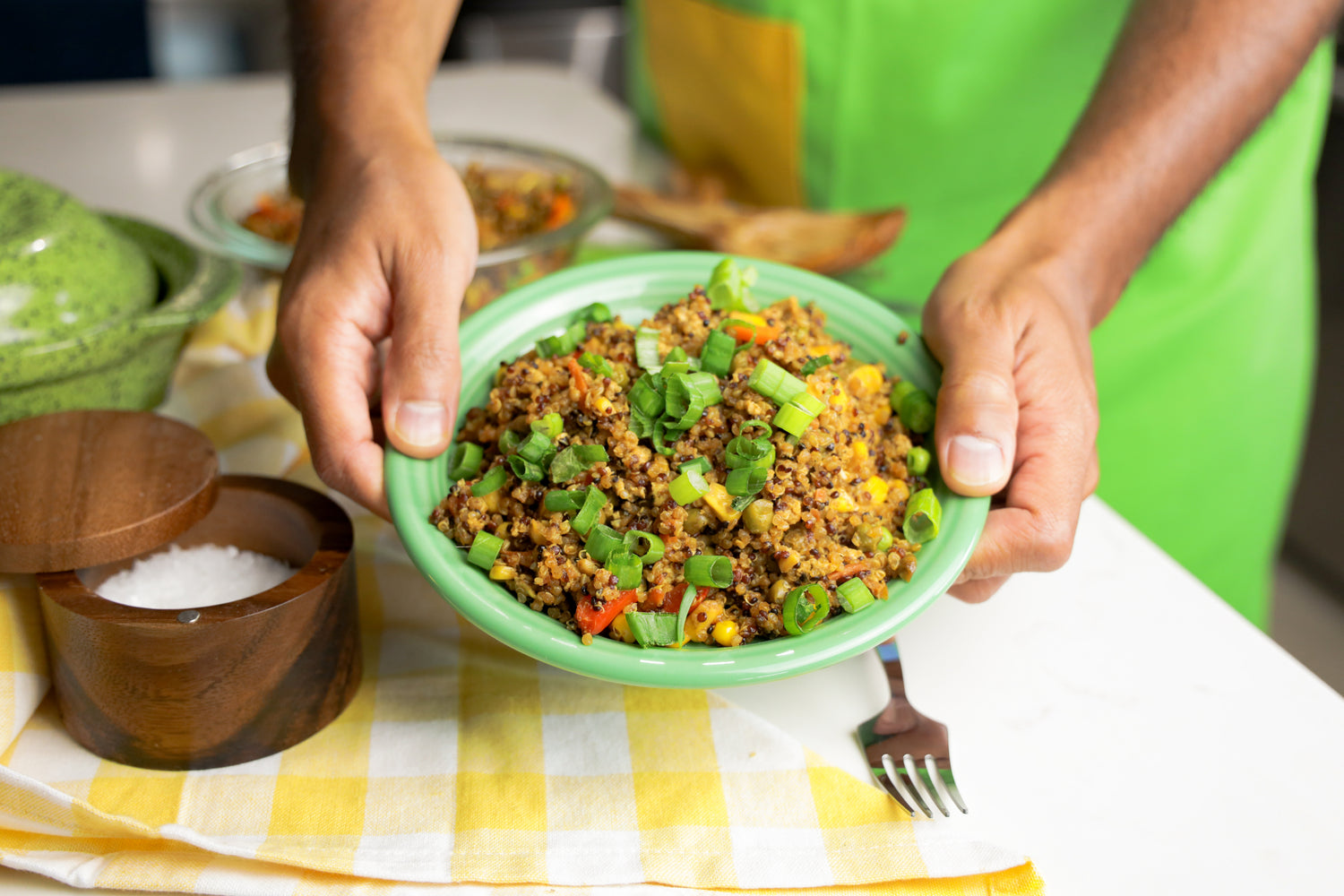 Quinoa Chaufa
Pure fusion, pure flavor. This update to the mezcla rice classic from Chef Yadi using tricolor quinoa and Loisa sabor is sure to please the familia as a bright and savory side.
by Chef Yadira Garcia (@happyhealthylatina)
Chaufa or Chofan is a beautiful example of the Chinese and Asian influence in Caribbean Cuisine. During the 19th Century, many Chinese immigrants were brought over to the island to work in sugar plantations, with migrations also happening from several other countries like Peru, Ecuador, and Jamaica. They stayed long after, introducing and creating fusion dishes of their cultural favorites. One such loved dish is Chaufa, a rice and vegetable stir fry amped-up with spices and fresh herbs. Here we used tricolor quinoa for a colorful and nutritious variation on what is now an island classic.