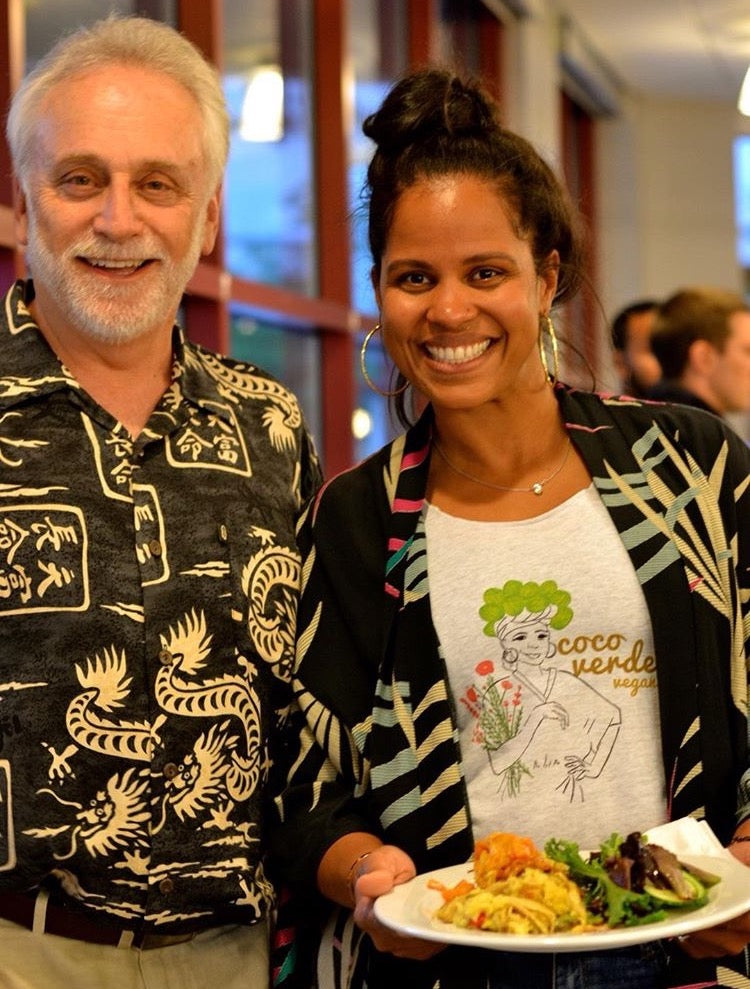 Supporting Noche Vegana
Because the power of real food extends well beyond its flavor.
A few months ago, we were honored to be part of Noche Vegana, an evening of cooking and ideas organized and led by our friends at Coco Verde Vegan to support Baraka Community Wellness in Boston, MA.
In the words of Cecilia Flores, Co-Owner of Coco Verde Vegan:
"Noche Vegana was a night to experience traditional Latino dishes through a new lens. The goal was to show that these dishes can still be delicious but made in a healthier way going back to our organic roots. This is why it was such an honor to be able to use Loisa products at the event! Slowly, additives and processed foods have crept into our diets, even more so for those of us that live in the United States. Food has changed from something inherently nutritious, to putting the burden on us (the consumers) to figure out whether or not we are bringing health or harm to our bodies. To be able to go back to this fresh feeling of eating plants and foods that we recognize using seasoning that only contain the most natural ingredients is incredible! Changes the status quo one step at a time."
Our Organic Adobo was a featured ingredient within the menu, and we couldn't be more proud to have played a role in this important Boston-area event. 
We're always looking for opportunities to support those who advocate a future with equal care for culture, flavor, and health. If you'd like to collaborate with us for an event, or want to reach out on behalf of your community or organization, please email us at info@loisa.com. Also, if you want to join our partners in future community-building in Boston, find more info here!
Saludos,
Kenny y Scott