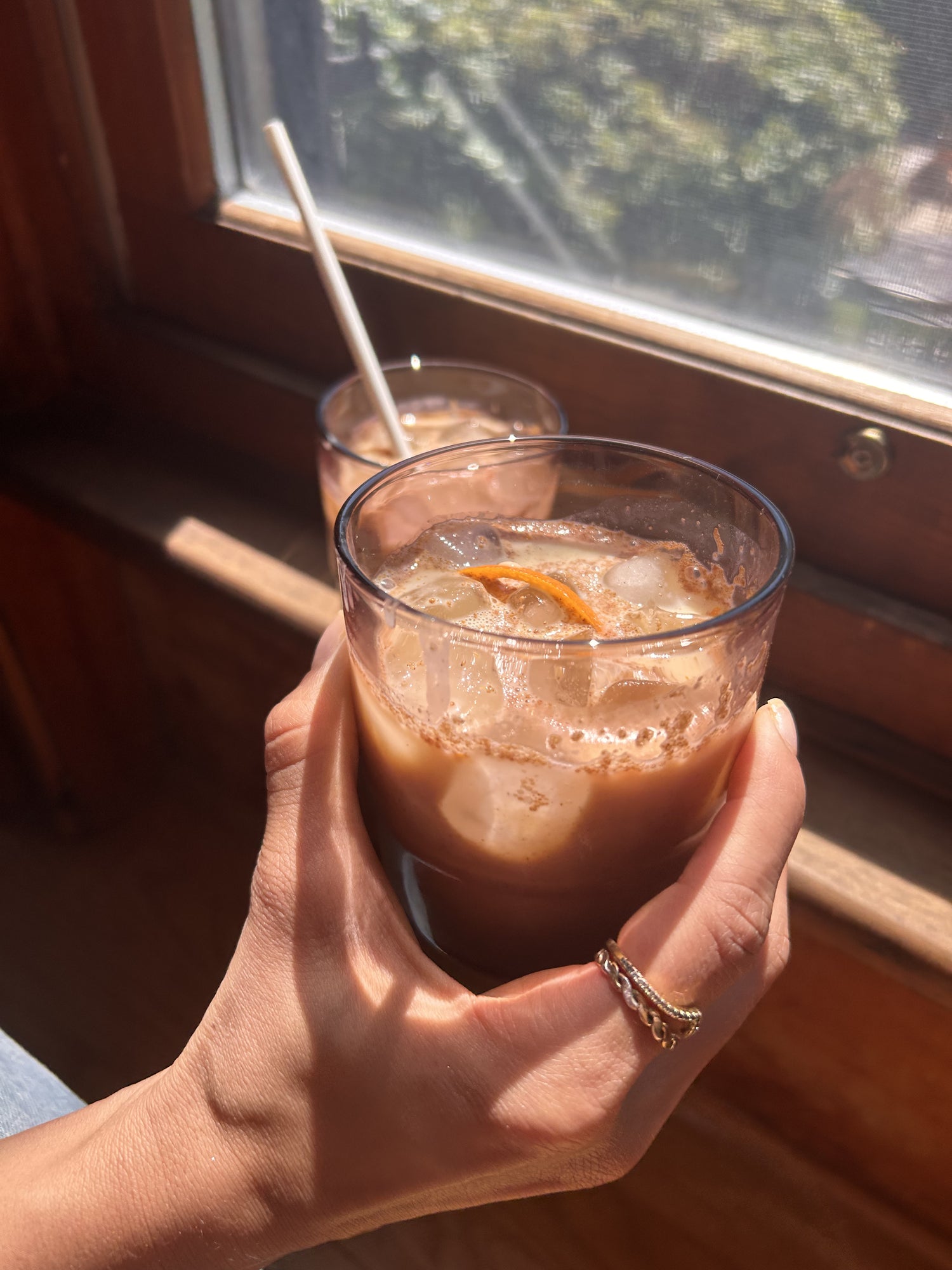 Morir Soñando
Delicious and refreshing summer drink made with health-boosting turmeric and cinnamon.
By: Irbania Tavares | @irbania
Nestled in the heart of the Caribbean, the Dominican Republic is known for its rich cultural heritage, stunning beaches, and vibrant cuisine. Among the many culinary delights that this paradise offers, there's one drink that stands out – Morir Soñando. Translating to "Die Dreaming" in English, this creamy and refreshing concoction is usually made with sour orange, evaporated milk, vanilla, and sugar.
My recipe utilizes sweet oranges so we can also add the zest for a more intense orange flavor. In addition, I'm using honey instead of sugar for some natural sweetness, and adding Loisa's organic turmeric and cinnamon to make this drink healthier. The surprise ingredient here is turmeric; it will add a beautiful golden color and antioxidants to the glass. I tell my children that antioxidants help our bodies fight diseases, and they also help us look and feel better. 
Morir Soñando's roots can be traced back to the Dominican Republic, where it emerged as a fusion of cultural influences. The exact origin story might be a bit of mystery, but its reputation as a summer classic is undeniable. Similar to the traditional, immune-boosting onion tea, this refreshing beverage is filled with rich flavor and rooted in tradition.
Its simple yet delicious blend of flavors captures the essence of the Caribbean, and for an extra kick feel free to add in some rum or tequila to transform this into a refreshing cocktail. So, whether you're ordering it on a pristine beach or crafting it in your own kitchen, Morir Soñando is best when shared with friends and family while enjoying nice weather and creating long-lasting memories.