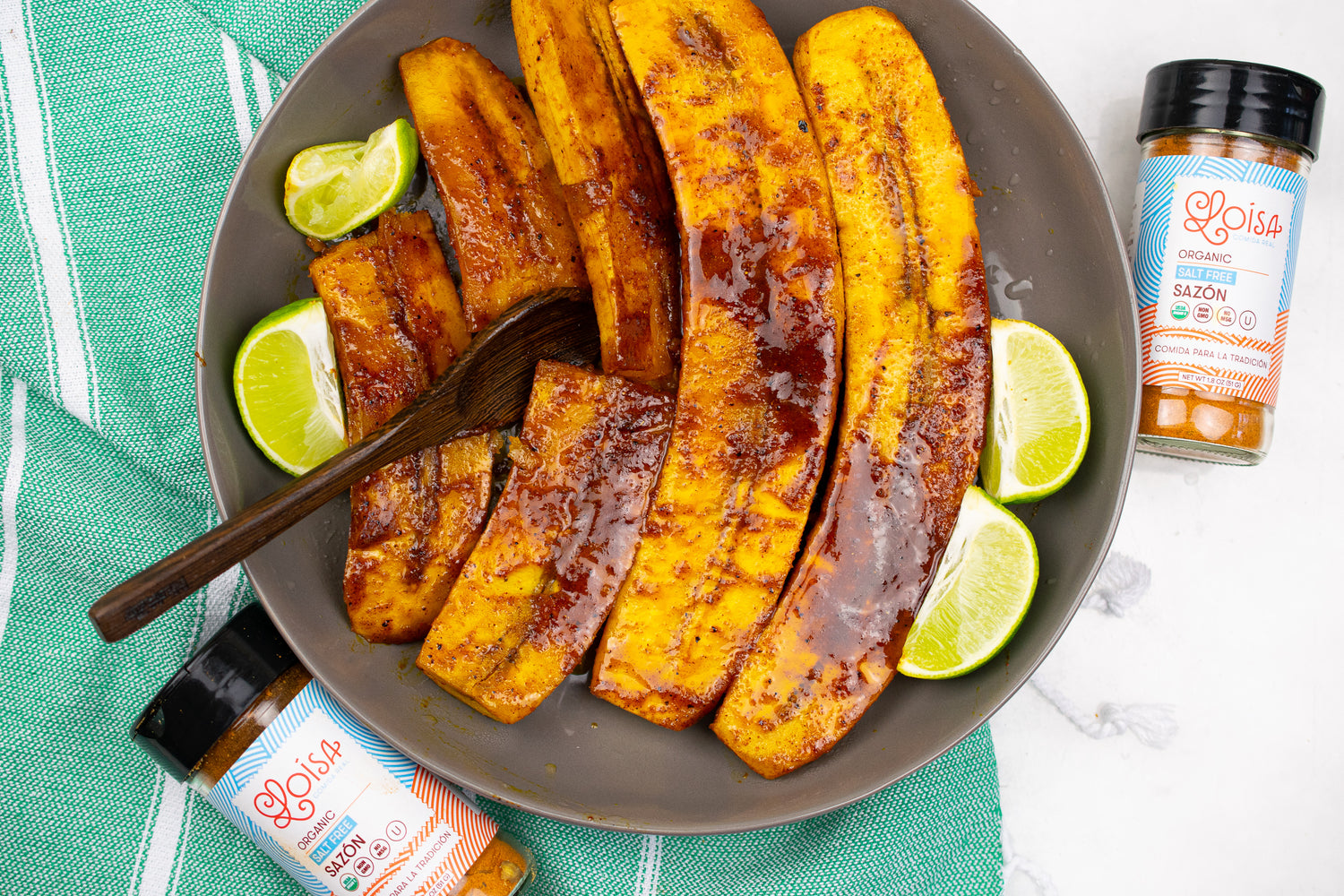 Maduros Apurados con Salt-Free Sazón
Cristina Curp's newest contribution is a deliciously sweet and savory recipe that'll get you that plantain fix in a hurry - and features our new Salt-Free Sazón!
by Cristina Curp (@thecastawaykitchen)
I love maduros, but waiting for the plantains to get all the way ripe, when the skin is pitch black, just takes too long sometimes! Looking for a quicker way to get your sweet plantain fix? This recipe uses plantanos pintón– platanos that are yellow with black streaking– so you don't have to wait. I added a little coconut sugar to bring out their natural sweetness and Loisa's new Salt-Free Sazón for a sweet and savory combination that will have you scraping your plate.