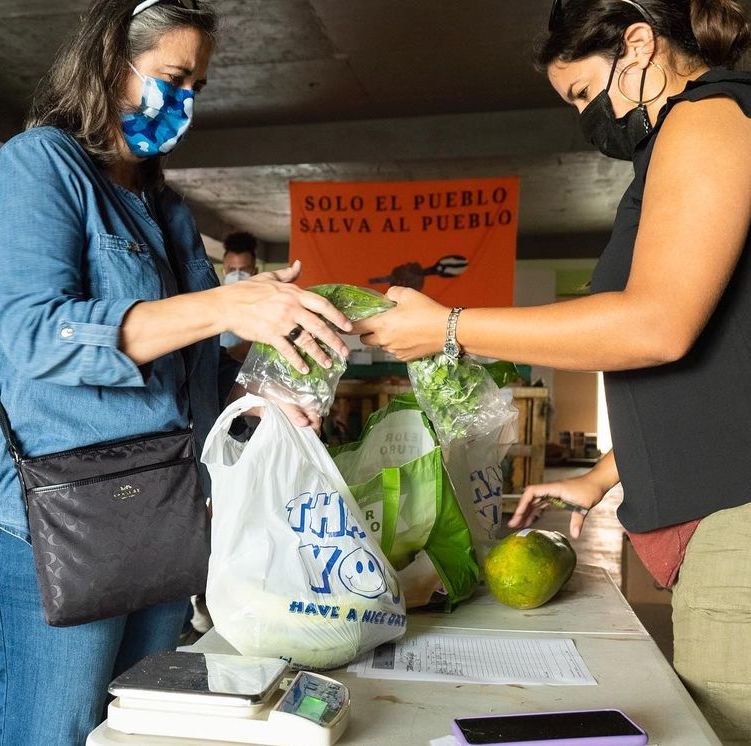 2% for Hurricane Fiona Relief
Support for Puerto Rico and the Dominican Republic in the aftermath of Hurricane Fiona.
In the past few days, Hurricane Fiona has devastated parts of the Caribbean, including Puerto Rico and the Dominican Republic. We're using our 2% for Justice this month to support two local organizations fighting food insecurity in Puerto Rico and the Dominican Republic. We realize there's much work to be done to help these islands recover from Hurricane Fiona. In the next few weeks and beyond we'll continue to support relief efforts. ¡Palante!
Comedores Sociales is community kitchen and center for mutual aid based in Caguas, Puerto Rico that is fighting against food insecurity. In the aftermath of Hurricane Maria Comedores Sociales took over a building that had been abandoned for over 30 years to feed the community and are now at risk of being pushed out. They provide groceries and hot food to residents in need and work together with local farmers provide fresh produce.
Cabarete Sostenible is a community-led organization in Cabarete, Dominican Republic. They focus on combating food insecurity through sustainable practices and redistributing access to economic opportunities to the local community through their monthly food boxes, agricultural education programs, community farm, and more.
OTHER WAYS TO HELP
You can donate directly to Comedore Sociales on their website here.
You can donate directly to Cabarete Sostenible here.
WANT TO SPREAD THE WORD? 
To stay up to date on their latest news follow them on social media and continue to help spread the word about the work that they are doing:
Facebook
Instagram