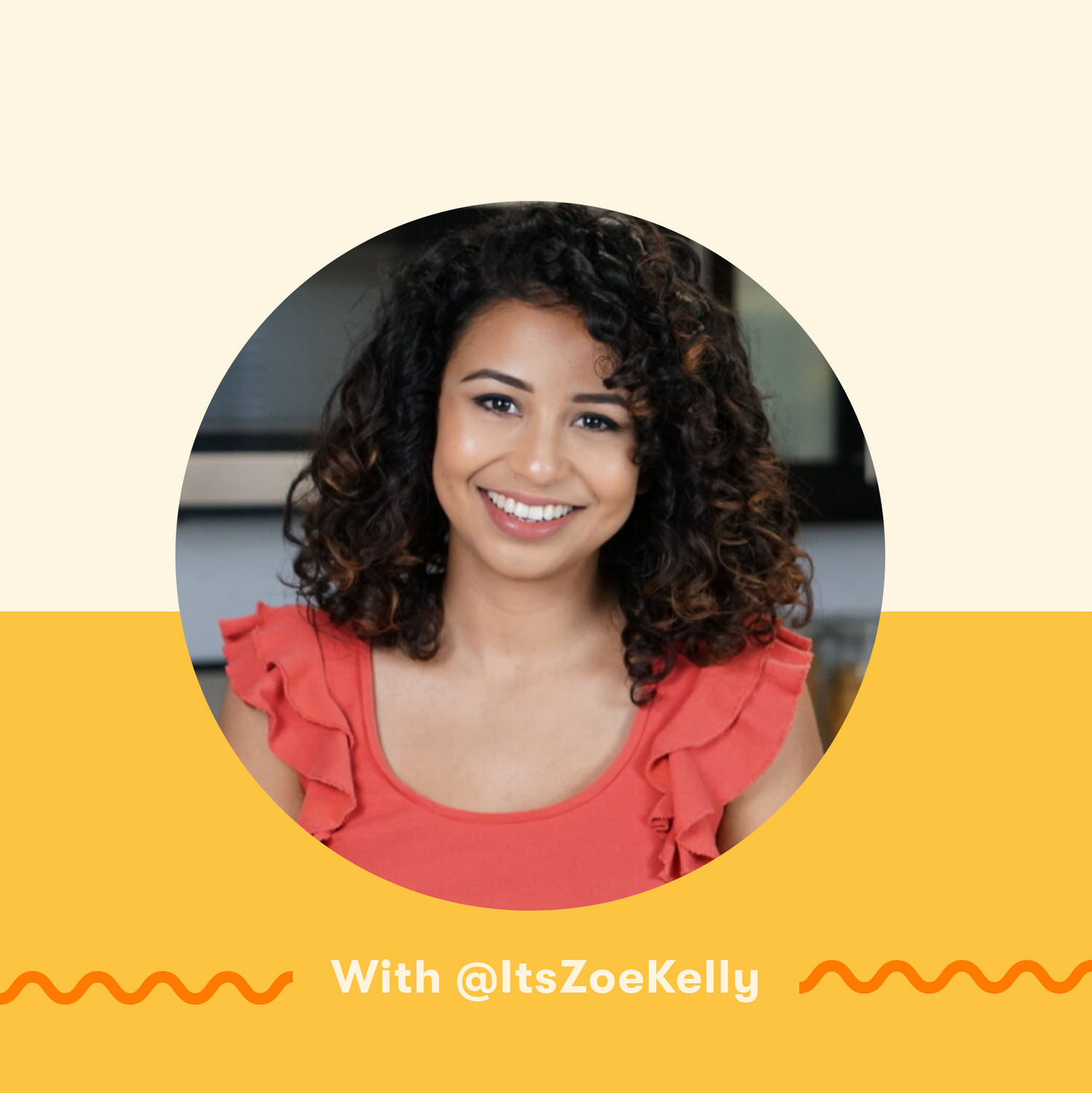 #community
#culture
#flavorprofiles
Flavor Profiles with Zoe Kelly #004
Meet award-winning, self-taught bilingual chef and food personality Zoe Kelly (@ItsZoeKelly) who chats with us about food traditions, her family, and what it's like being in the kitchen as a new mom.
Through this series, our aim is to share the stories and work of those who inspire us most here at Loisa - those who bring their own pure flavor to this world and elevate our lives by doing so. 
A little bit about Zoe Kelly
Zoe Kelly is an award-winning, self-taught, bilingual chef and food personality best known for being a finalist on Food Network's All-Star Academy and on-camera host for Tastemade. Originally born in Venezuela, Zoe is truly living her version of the American dream. Zoe loves nothing more than sharing her passion for chasing dreams and connecting with people through food. As a self-taught chef, she is able to connect to home cooks in an approachable, genuine, and relatable way making the kitchen a little less intimidating. Her motto is simple: "dream it, believe it, eat it!" When she's not in the kitchen, she enjoys being a mom to her son, Raiden, and going out to different restaurants with her husband, Jordy. 
What's inspiring you most these days?
Right now I'm inspired by what people are cooking since going out may not be an option. It's so beautiful seeing everyone really take an interest in cooking like never before. I'm not much of a baker but I'm interested in getting into bread making or just baking in general. I'm terribly bad at it. I'm also inspired by working with seasonal items like never before and including them in meals for my family or clients.
What is a meaningful tradition in your life that revolves around food?
For us in our home, it's something as simple as breakfast. My husband works as a chef at a restaurant, 5 days a week 14 hour days, so we usually don't spend too much time together during the day. Mornings in our house are sacred family time. Our son is very interested in watching us cook so we'll prop him up to counter height so he can see what we're doing. We play music. Sit down together as a family and use that time to start the day by being present with each other.
What are you excited to cook up next?
Right now, I'm interested in flavorful recipes that are also baby-friendly. I don't cook as much as before, since I'm a stay at home mom, but when I do cook I enjoy recipes that are flavorful and easy. We are raising our son to make his own decisions on whether he'd like to eat meat or not so I've also been creating a lot of different vegetarian-friendly meals. Things like a lentil picadillo or meatless taco bowl are usually a weekly staple at our house.
Find Zoe Kelly at:
Instagram: @ItsZoeKelly or ItsZoeKelly.com