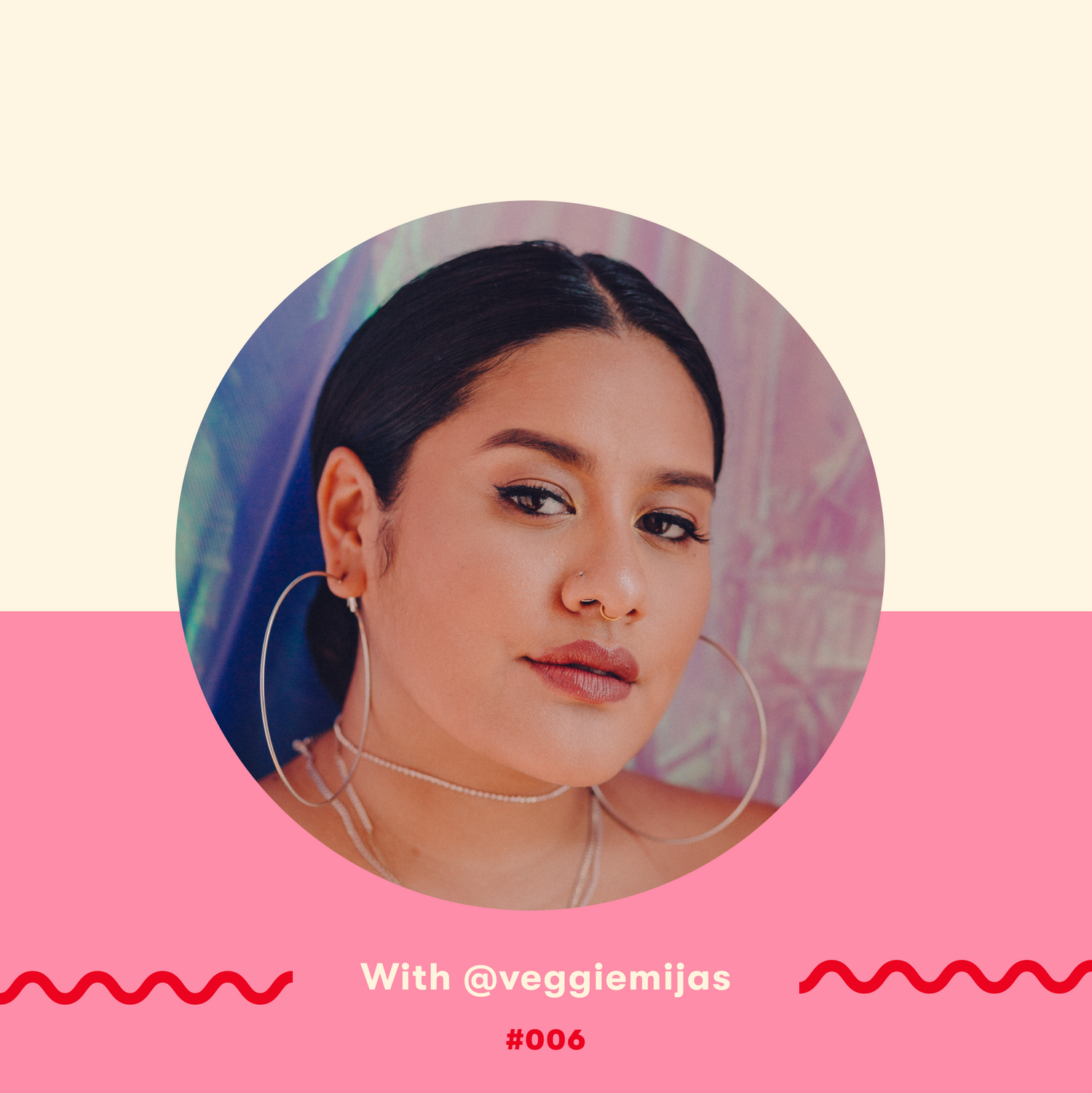 #community
#flavorprofiles
Flavor Profiles with Amy Quichiz #006
Meet the trailblazing activist, writer and Founder of Veggie Mijas, Amy Quichiz, as she shares what she's learning and inspired by most these days.
Through this series, our aim is to share the stories and work of those who inspire us most here at Loisa - those who bring their own pure flavor to this world and elevate our lives by doing so. 
A little bit about Amy Quichiz (Veggie Mijas)
Amy Quichiz received her bachelor's degree at Syracuse University majoring in
Women's and Gender Studies and Sociology. Throughout her college career, she has been known for her commitment to continuously bring awareness to the Latinx community and fighting against gender violence, sexual assault, gender and sexual inequality, queer discriminations and racial issues.
Amy also articulates theories and personal experiences into writing pieces that cover various topics such as Whiteness, radical self-love from Brown girls, mental disabilities in Latinx households, Latinx body issues, borderland identities and radical queer love. Her work has been recognized by numerous of platforms such as The New York Times, Bustle, Bon Appetit, i-D, Self Magazine, Mic, and VegNews. Through Instagram, Amy has the opportunity to continue sharing knowledge through radical story-telling and creating workshops for throughout the community.

Lastly, Amy is the Founder of Veggie Mijas, a women of color collective that highlights the importance of veganism through lens of those with marginalized identities. Through this collective, she has opened new chapters in several states and cities and is organizing vegan folks of color in a national perspective. Amy also provides resources for folks in these cities on how their food can be more accessible and to learn more about the food system.
What's inspiring you most these days?

Our community taking care of each other is always inspiring. We don't trust the government to take care of us, so we do it ourselves. Melina and Alejandra, organizers of the LA Chapter of Veggie Mijas, put two fridges up in different locations, and seeing their hard work making sure they're always community conscious is radical; the young activists that protest everyday for Black Lives Matter are necessary. Nothing of this year was a disaster that was made, but rather, one that has always existed. 
What's something you've learned about lately?
I learn so many things every day! I've learned about international law and apply it to how women and queer folks are discriminated against. I've learned all the lyrics to all the songs of the Taylor Swift Folklore album. And I've also learned that I'm really good at my job: how to do job interviews and coming up with so many ideas on how to creatively organize folks together. 
What is a meaningful tradition in your life that revolves around food?
Eating natilla and pandebonos for Christmas--it's my favorite Colombian tradition in the Holidays.
What's a flavor or dish that transports you to a certain place, no matter where you have it? 
The dish that transports me is una arepa bien calentita con un chocolate al lado - makes me think of summers in Colombia. 
What are you excited to cook up next?
I'm excited to bake! My best friend Alexis got me a bunch of great pastry tools and I really want to become better at something I've never really done before. I'll be cooking a delicious apple pie very soon.
Find and follow Amy Quichiz online on Veggiemijas.com, Instagram, Facebook, and her personal Instagram account.