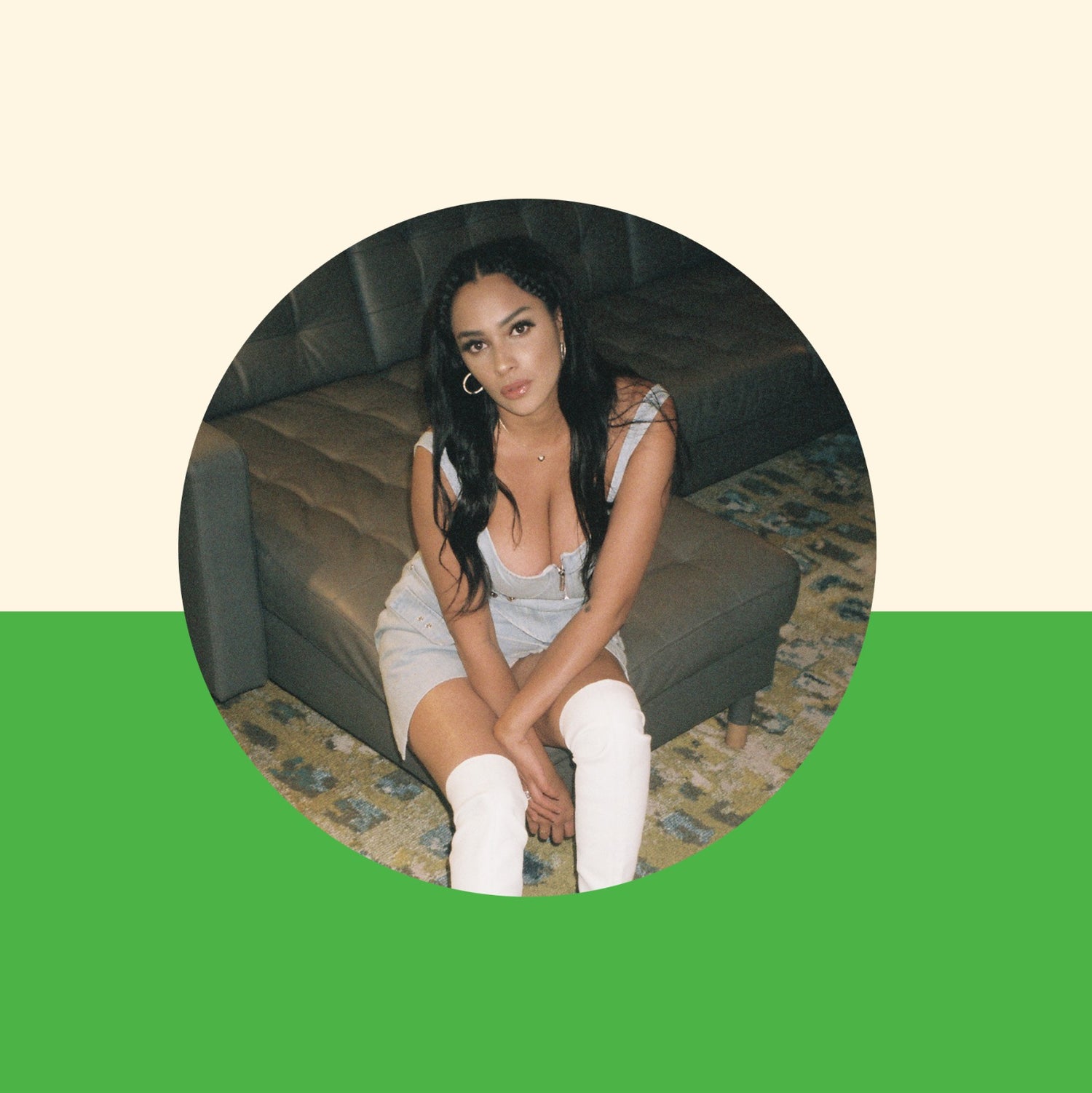 Flavor Profiles with Sasha Merci #015
Meet multi-talented Bronx-born Dominicana Sasha Merci as she shares about her work as a writer, actor and comedian, plus her love for traditional dishes and sabores.
Through this series, our aim is to share the stories and work of those who inspire us most here at Loisa — those who bring their own pure flavor to this world and elevate our lives by doing so. 
By Johanna Ferreira (@cup_of_johanna)
A little bit about Sasha Merci 
Bronx-born comedian Sasha Merci never anticipated becoming a household name. The first generation Dominican-American, whose viral Instagram videos probably get shared in every text thread where there's Dominican Yorkinos, didn't necessarily envision herself becoming a comedian. As a child she dreamt of being a singer and she even participated in theater performances and recorded music in the studio in her late teens. But her appreciation for her culture and Dominican heritage combined with her quick wit and humor led her down a different path. She went into stand-up comedy, and her web series Like, Share, Dímelo, with childhood bestie Dee Nasty, not only became a network television show on Fuse TV, it's also the only network television show hosted by two Dominicanas from uptown New York. This is the representation many of us just didn't see growing up. 
What led you to do what you do today? 
It's always been a dream of mine to become an entertainer, but Instagram made it easy for me to connect with people that are like me. I never really knew that comedy could be an outlet for me. My whole entire family is funny. It wasn't until I started growing in social media that I realized that I could turn this talent into a stand-up comedy career. 
How has being a Dominican-American from NYC influenced your work?
It's who I am. It's living my truth. Having moved to LA, I miss all of that culture, so I make sure to bring it with me everywhere I go.
Why do you think it's so important we see more Dominican women comedians on the scene?
It's important because seeing is believing; and seeing someone that looks like you makes you believe you can do it. I think it's important for our community to see that. 
What's inspiring you most these days?
What inspires me is my family because we're always finding the humor in pain and being resilient in that way. 
What do you love about what you do?
What I love about what I do is bringing smiles to peoples' faces. I love having people forget about their horrible day. I love making people feel good and inspiring others. 
What is a meaningful tradition in your life that revolves around food?
The taste of habichuela con dulce, from 181st in Washington Heights, always transports me to when I lived in the Dominican Republic with my grandparents. 
What's your ultimate favorite Dominican dish and why?
I know this sounds cliche, but it's Tres Goples. They don't have it out here. It's my favorite dish because it tastes good and it holds you down for the day. Dominican cuisine is a fusion of Spanish, Taino, and African influence. A mixture of all these different cultures makes our meals unique. 
What are you excited to cook up next?
Well, I'm excited to learn how to cook pernil, because once you know how to cook that dish, you wear a status of respect with the family. 
Keep it going at connect with Sasha on IG right here!