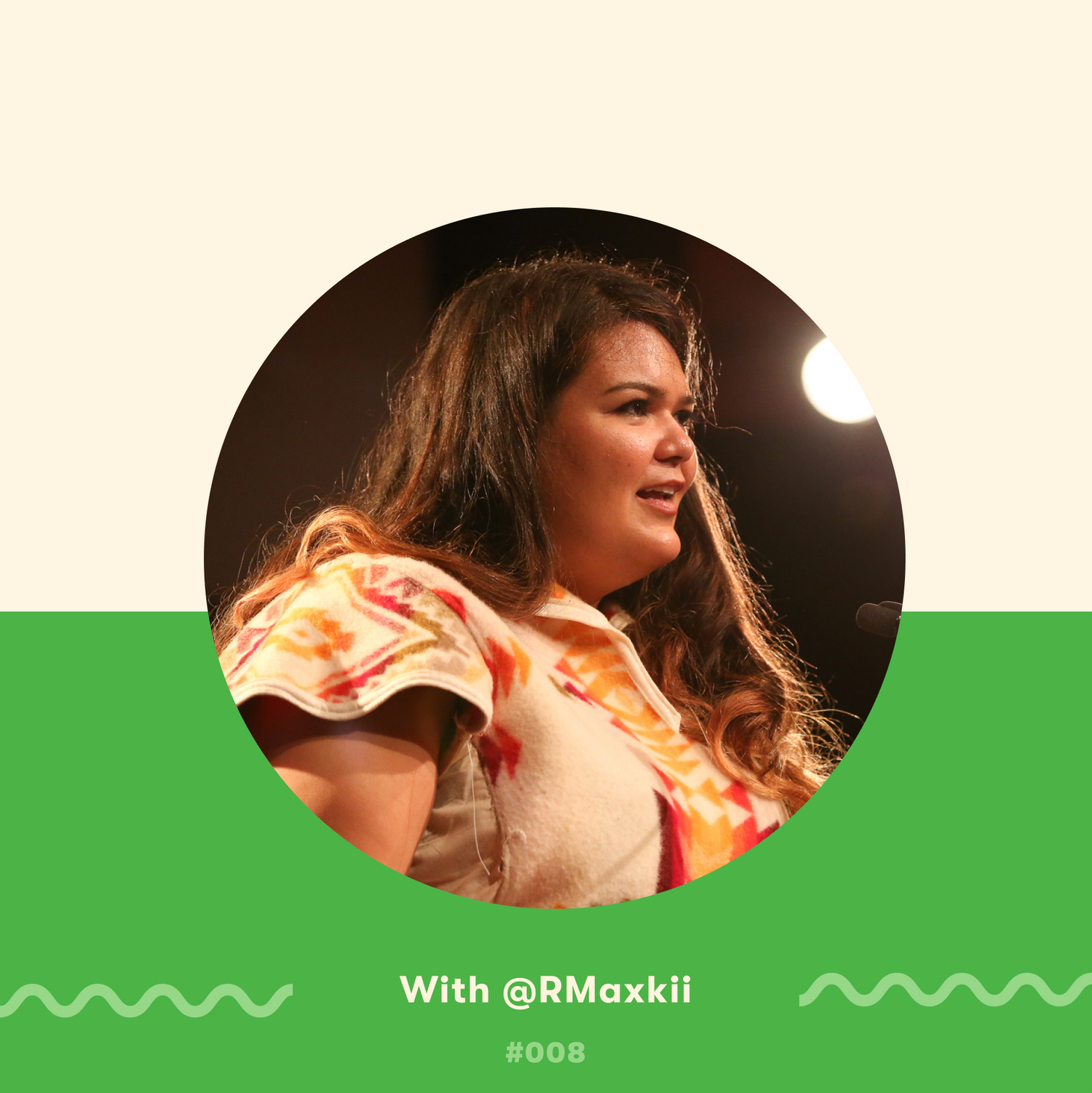 #community
#culture
#flavorprofiles
Flavor Profiles with Robin Maxkii #008
Meet award-winning creative and Indigenous rights activist Robin Maxkii, who gives us an inspiring & uplifting look into her resilient work and Mohican culture!
Through this series, our aim is to share the stories and work of those who inspire us most here at Loisa - those who bring their own pure flavor to this world and elevate our lives by doing so. 
As November is Native American Heritage Month, this feature stands in support of Indigenous voices both here and around the world. We are proud to share Robin's story and encourage our readers to celebrate with us by diving deeper into her work and culture.
A little bit about Robin Maxkii
Robin Maxkii, Mohican, is an award-winning creative and Indigenous rights activist. She was the subject of the Google documentary 'Between Worlds' and co-starred on the PBS series "CodeTrip". 
From once penning an introduction for former Second Lady of the United States, Dr. Jill Biden and directing the first national Native American collegiate hackathon, to advocating for education access for Tribal Colleges and to hosting the upcoming series 'American Other'; her work regularly focuses on redefining storytelling through art & technology while broadening the participation of under-served communities within creative spaces.
What brought you to what you do today?
Growing up Indigenous in the United States is often a frustrating, isolating experience, both on and off the reservation. We are often relegated to tired stereotypes, offensive mascots, tacky wall ornaments, or written off as historical relics. In reality, our communities are deeply rooted, culturally rich, and older than the concept of borders. Gaining visibility and learning to speak up was more than a want, it was a desperate need for me as an Indigenous woman. I sort of found an outlet through storytelling and learning how to code. Once that happened, I was excited to share with others what I knew (which is how the grassroots workshops and hackathons started) and it just slowly built from there!
What's inspiring you most these days?
Seeing more Indigenous representation and people reclaiming control of their narratives is incredibly exciting! To hear other Indigenous folks reclaiming not only their stories, but cultural tentpoles such as land, language, food sovereignty, is a beauty and strength that not only inspires but motivates me. It is important to remember that less than 50 years ago it was illegal for a lot of Tribes to practice our respective cultures and there are still many important cultural aspects we have to continually fight for access to.
What are some of your favorite ways to give back to the community? 
Most of what I do stems from the concept of sharing what I know and the basic idea that other people can take you to places you haven't been before. I really enjoy organizing and directing events that intersect culture, art, politics, with some sort of magical element. For example, in order to raise awareness of food sovereignty and access issues while embracing cultural elements, I directed, along with an amazing group of volunteers, a world record 'Frybread' attempt on the Navajo Nation. By coming together to cook something so culturally common but so uncommonly sized, we are sparking a larger conversation on diet and our roots, while also creating visual representation of how a community uniting can solve issues which is pretty empowering.
What is a meaningful tradition in your life that revolves around food?
So many! I mean I am Native :) We have specific foods that we eat before, during, and after ceremony. These foods are prepared with so much care, often gathered by hand, because it is understood that most food is gifted to us by a living creature and being mindful in our preparation is part of respecting that gift. I really do love how food is such a community event in my community and culture, with often whole groups coming together to prepare stews and bake breads so that no one goes hungry.  In certain Indigenous communities in the US we straight up call these community events 'feeds' and for some reason I've always loved how blunt that title is and it makes me always laugh a bit out of happiness.
What are you excited to cook up next?
I am really proud of the upcoming series 'American Other'! I spent the last three years working on this; reaching out to various storytellers and smoothing out any rough edges but it's finally ready to launch January 2021 at americanother.org! I also still organize and advocate for issues, such as higher education and support for Tribal College and Universities, usually through storytelling. Covid-19 changed a lot of my usual tactics for organizing though. In a way, it was more fruitful because it caused me to think of new ways to engage and connect.
Find Robin Maxkii at: 
Google Documentary: Between Worlds
Girls Who Code: Girls Who Code - Maxkii
Website: maxkii.com
Oregon's Indigenous Foods - traveloregon.com
American Other: Americanother.org (launching 2021)