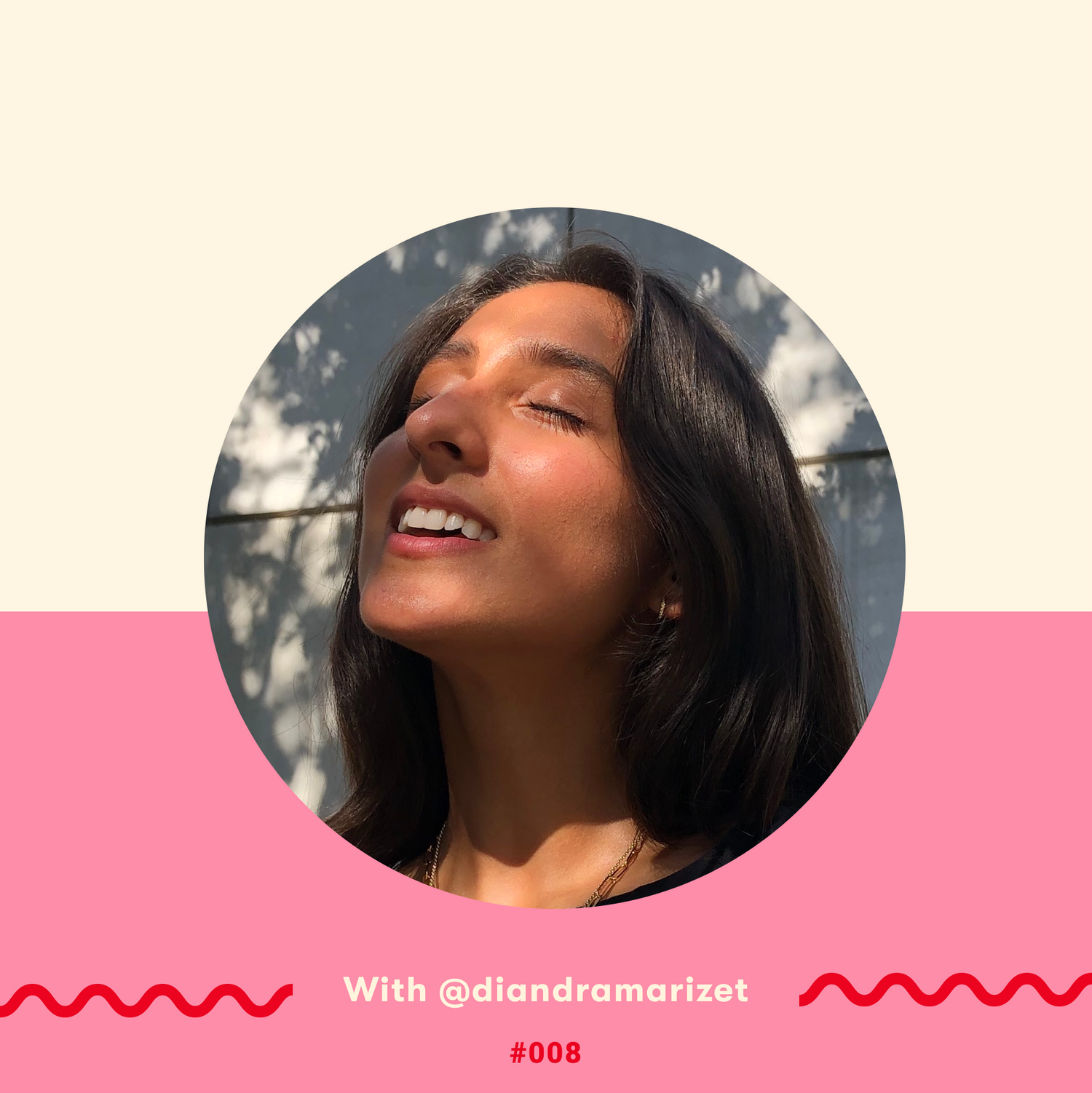 #community
#culture
#flavorprofiles
Flavor Profiles with Diandra Marizet #009
Meet writer, conscious curator, and co-founder of Intersectional Environmentalist Diandra Marizet, and learn about her latest inspirations, tortilla traditions, and the flavors that bring her back to childhood.
Through this series, our aim is to share the stories and work of those who inspire us most here at Loisa - those who bring their own pure flavor to this world and elevate our lives by doing so. 
A little bit about Diandra Marizet
I'm Diandra Marizet and I'm a co-founder of @intersectionalenvironmentalist. I am a Mexicana from Texas who advocates for people and the planet. I am a writer and conscious curator because much of my work and personal practice explores how we consume the things and ideas we create. My work focuses on fashion, social impact, and culture through an environmental lens, because I believe nature should inform how we intentionally build for a better world.
What's something you've learned about lately?

Lately, I've been learning a great deal about reclaiming rest. Last year, I made a difficult decision to leave an environment that was heavily influencing me and those around me to deeply tether self-worth to productivity and I eventually decided to choose myself and reclaim my ability to thrive. BUT letting go of those tendencies i
s a ~journey~. I'm proud of the work I've done on my own, but (I'm smiling so big right now) I'm very lucky to be working alongside some incredible people helping me and our whole community unpack why we've been taught to feel so pressured to excessively produce in order to be worthy of rest. It's simply not true and it is work that needs to be more conducive to rest. Not the other way around. 

💕
What's inspiring you most these days?

The sun. 
☀️ A part of reclaiming a life where I could thrive meant moving towards sunnier and brighter weather. I fully accept that I can bundle up in cold places to "stay warm" but it's simply no replacement for the warmth you feel on your skin directly from the sun. My community and the people doing incredible work inspire me everyday, but I'm making lots of space for the things that make me feel whole and happy to continue my part in all of this, even if it's as simple as catching some rays. ️
☀️
🤙🏽
What is a meaningful tradition in your life that revolves around food?
It took me a while to consciously recognize this but in most Mexican households, abuelas y mamas are typically standing over fresh tortillas on the fire while everyone starts eating. I've come to learn that tortillas are a food that connects us so deeply to both earth and our community. Corn and masa have such rich and beautiful history in our culture and the process of making tortillas is an act of love and service.

Today, when I make tortillas for my friends, I think of my mama laughing and joking with us from stove to kitchen table as me and my siblings dive into 20+ bean burritos fresh off the comal.

Tortilla making is love for our people and our planet.
What's a flavor or dish that transports you to a certain place, no matter where you have it?
The taste of simple refried beans takes me back to my childhood. It reminds me of the joy and innocence of early years, back when I thought the world was simple and beautiful. As we get older, we learn that the world is a complex place built with man-made obstacles telling us we aren't worthy. I try to remind myself that the pain and confusion we face is built with complexities that we need to understand but don't need to accept. So I try to ground myself in a simpler point of view that uses ease and happiness as an informant. Adults tend to create such chaos, so I like to let the little me chomping down on bean tacos from years ago be a guiding light sometimes. She sees right through a flawed adult perspective.
What are you excited to cook up next?