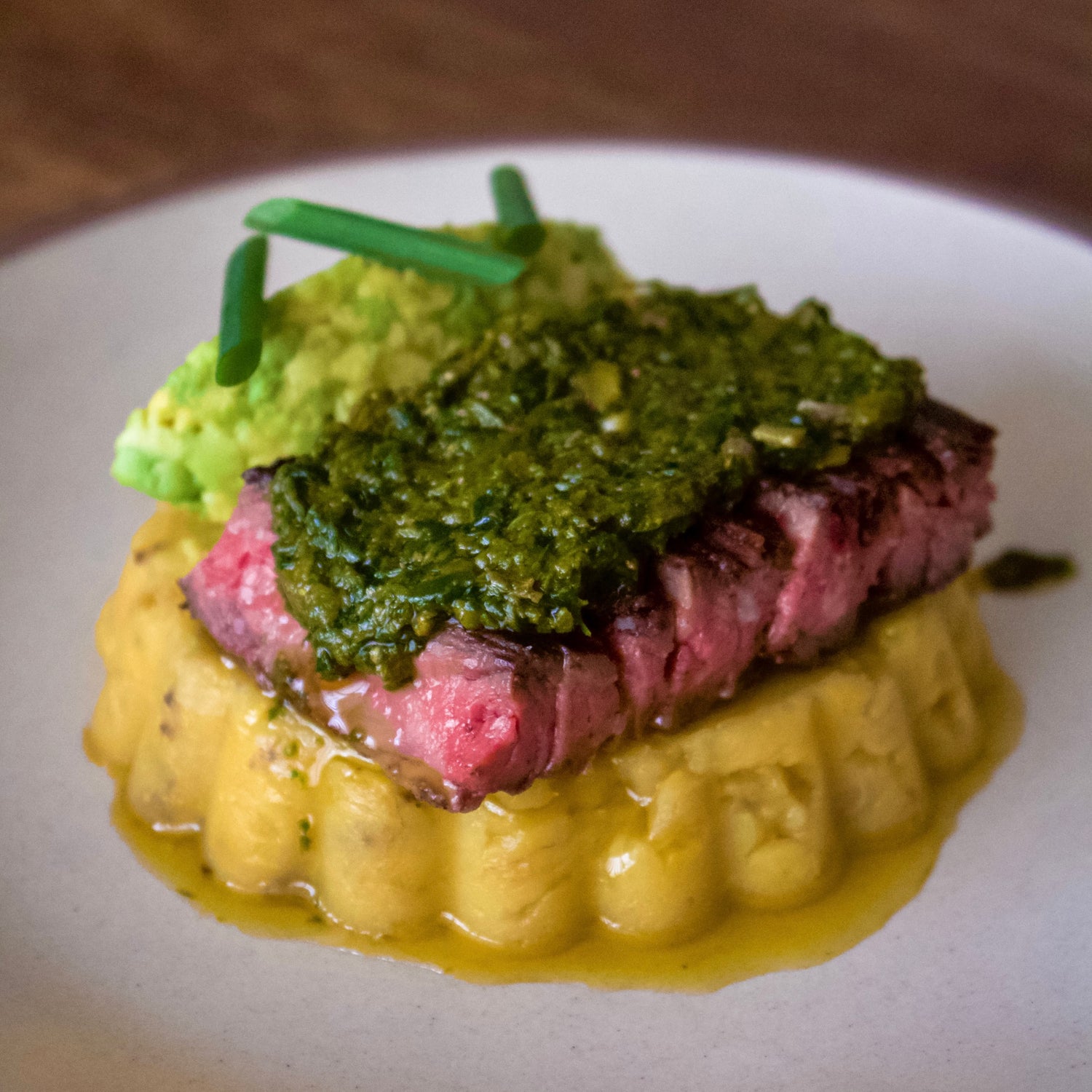 Chimichurri
The perfect herby, tangy, punchy chimichurri – made with our new granite mortar y pestle!
by Eat Rico | @eat.rico
While chimichurri may not be an authentic Puerto Rican sauce, boy do you see it anywhere churrasco is on the menu! And for a good reason – churrasco, chimichurri, and mofongo is a killer combination. Chimichurri has got it all, freshness, acidity, great texture, you name it. You'll want to put it on pretty much everything you make. The key ingredient to this chimichurri is a good mortar and pestle to break down everything that goes in it, making a potent and tasty paste out of the garlic, parsely, and pepper and producing a depth of flavor that's hard for a food processor to replicate. Loisa's new Granite Mortar y Pestle has a textured interior for the perfect grind.
This recipe can be adapted by changing how spicy, garlicky, or acidic you like it by experimenting with the amount of pepper, garlic or red wine vinegar that you add. Definitely give this sauce a try with the next steak, fish, chicken, or pork that you decide to make at home and you will surprise anyone that tries it. The best part is you can use the leftovers as a sofrito base when making rice or any kind of guisado, since it will add tons of flavor from the beginning of the cook. Or just use it to garnish any soup for extra oomph. Go ahead and make this for any parrillada you're planning this summer!