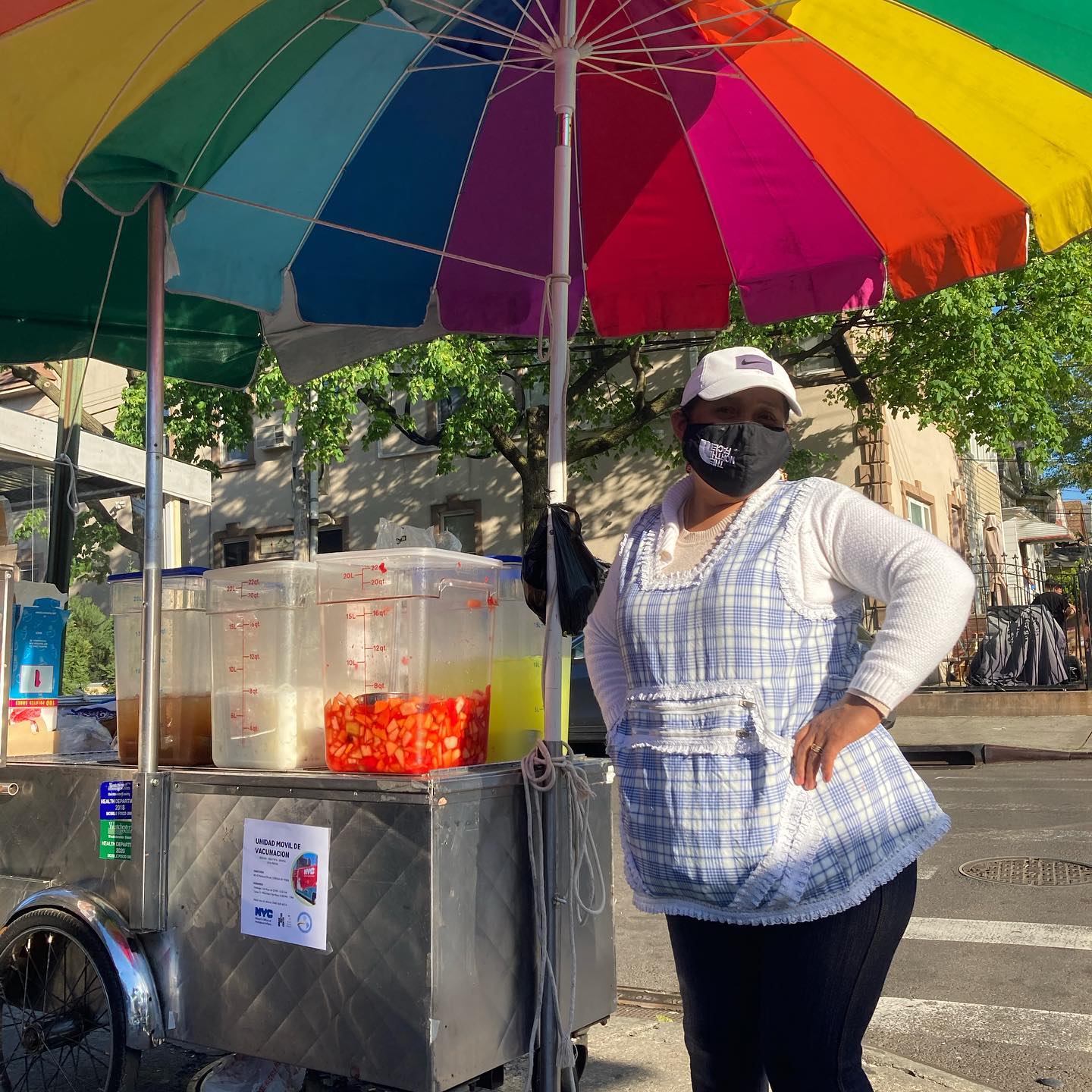 2% for The Street Vendor Project
Street vendors are the heart and soul of NYC which is why we chose SVP for our 2% initiative this month.
Street Vendors are the heart and soul of New York City. They fuel the city from that first-morning café into that late-night chicken over rice, and without them, NYC wouldn't be the same. This is one of the reason's we're supporting The Street Vendor Project for our 2% initiative this month. The city estimates there are about 20,000 street vendors in New York City — food cart vendors, flower vendors, book vendors, street artists, etc. Most are immigrants and people of color struggling to make ends meet. The vendors work long hours under harsh conditions, for nothing more than a chance to sell their goods on the public sidewalk and support their families.
The Street Vendor Project (SVP) is a part of the Urban Justice Center, which incubates new social justice initiatives and provides free legal services to vulnerable New Yorkers to combat poverty. SVP, helps fight for the rights of street vendors, holds trainings, and provides affordable legal assistance to vendors that face harassment by the police.
"In recent years, vendors have been victims of New York's aggressive 'quality of life' crackdown. They have been denied access to vending licenses. Many streets have been closed to them at the urging of powerful business groups. They receive $1,000 tickets for minor violations like vending too close to a crosswalk — more than any big businesses are required to pay for similar violations." - Street Vendor Project
SVP is membership-based and driven by vendor organization because there is no one better to lead the fight for street vendor rights than street vendors themselves. SVP has over 1,800 vendor members who work together for permanent change. 
Here are 4 key ways SVP helps vendors in the community:
They reach out to vendors in the streets to teach them about their legal rights and responsibilities. 
They hold meetings and plan collective actions to get the word out about the work they're doing and protesting in the city.
They provide vendors with small business training and loans. 
Lastly, they publish reports and file lawsuits to raise public awareness about vendors and the contributions they make to our city.  
WANT TO VOLUNTEER?
SVP uses volunteers every Saturday to do outreach and recruitment but they also look for assistance with planning meetings, shooting videos, making phone calls, writing legal briefs, and doing all kinds of other stuff, depending on ones interests and ability.  
WANT TO CONTRIBUTE?
SVP  encourages donations of $50 or more to help fund their grassroots efforts. You can donate directly to their organization here.
WANT TO SPREAD THE WORD? 
To stay up to date on their latest news, follow The Street Vendor Project on Facebook, Instagram, or Twitter.