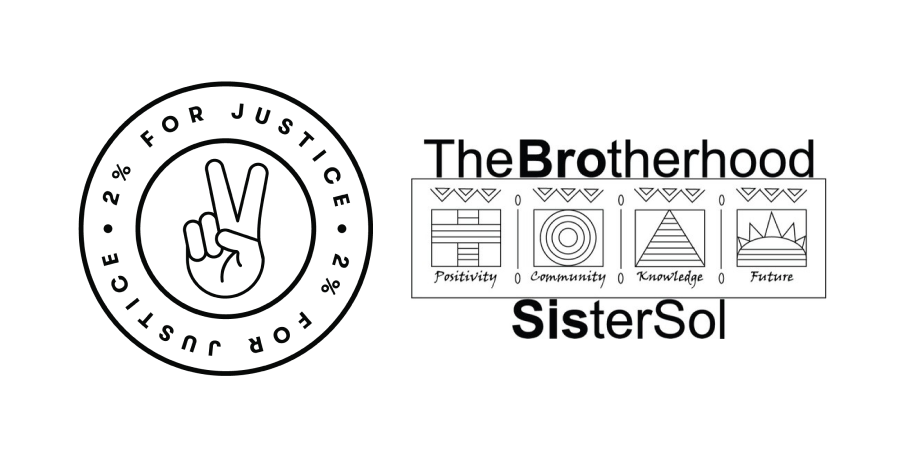 2% for The Brotherhood Sister Sol Harlem
We're proud to announce our support for The Brotherhood Sister Sol Harlem, a grassroots non-profit focused on educating, organizing, and training Black and Latinx youth on social justice and equity.
For our next 2% for Justice commitment, we are proud to announce our support for The Brotherhood Sister Sol Harlem, a grassroots organization focused on educating, organizing, and training Black and Latinx youth on social justice and equity.
---
The Brotherhood Sister Sol Harlem is a community-based not-for-profit founded in 1994 by childhood friends Jason Warwin and Khary Lazarre-White to bring education and social justice training to Black and Latinx youth. BroSis has been a pioneer for change for over 25 years. Their mission is to make space for young people to examine their history and define their own stories—through the themes of community, knowledge, positivity, and future—in order to become the change agents they would like to see in the world.
Our Head Chef and Educator, Yadira Garcia of Happy Healthy Latina, says "To me Brosis Sol is like the fertile soil of community and each youth that passes through its doors the seed. It's a safe yet innovative space to deconstruct, rebuild, and create the catalyst for positive change and empowerment for each participant."
One of the many ways BroSis is doing this is through their four-to-six-year Rites of Passage Program where young people can learn history, politics, culture, and society and develop a critical understanding of the world. It is a three-step program that ends with an intensive process of self-reflection, community, and global analysis, and an Oath of Dedication. OAD is a personal statement of the individual's beliefs, goals, and commitments they strive for throughout life. The Rites of Passage Program applies The BroSis Theory of Change, a nationally recognized model for providing multi-layered support, guidance, education, and love to their membership.
BroSis facilitates an Environmental Program to support education and participation in urban gardening and farming. BroSis looks after White Memorial Garden, right next to their Harlem headquarters, and they are dedicated to getting young people reconnected with nature and developing and sustaining green spaces in the inner city. The organization provides a space for the community to re-establish its relationship with nature–teaching future leaders of the world the importance of agriculture and our environment.
"With a focus on Black and Latinx youth, BroSis is 'where young people claim the power of their history, identity, and community to build the future they want to see.' They create extensive support and wrap-around programming that fills the gap where our educational system or government services so many times fail our kids," says Chef Yadi. "It's imperative to support, spotlight, and champion these spaces and programs. As a first-generation Dominican American from the Bronx, I wish spaces like this existed to embrace me growing up. So, it's my honor to support and work in these spaces, where other youth can see like representation."
Want to volunteer?
Monday evenings from 6-7:30 P.M. BroSis allows adult volunteers to pair with 8-12-year-olds for an evening of activities, games, recreational, and enrichment projects. This is an opportunity to connect with children and support their growth in many ways.
You can also volunteer to be a guest speaker! Share your expertise on a wide range of topics that exposes members to college and career opportunities and other important issues. If you're interested in volunteering, email Chantel Austin at ca@brotherhood-sistersol.org for additional information.
Want to contribute?
BroSis accepts donations from friends, family, community members, and organizations like Omnicom Group, NYS Department of Health and The New York City Counsel's Young Women's Initiative, and many others.
Want to spread the word?
Stay up to date with the latest news and stories coming from BroSis on their Instagram @brosis512!
Other Stories You Might Like
2% for Justice: Our Pledge to Pay It Forward
Let's Talk About Food Apartheid
Nuestra Latinidad: Celebrating Our Black and Indigenous Roots