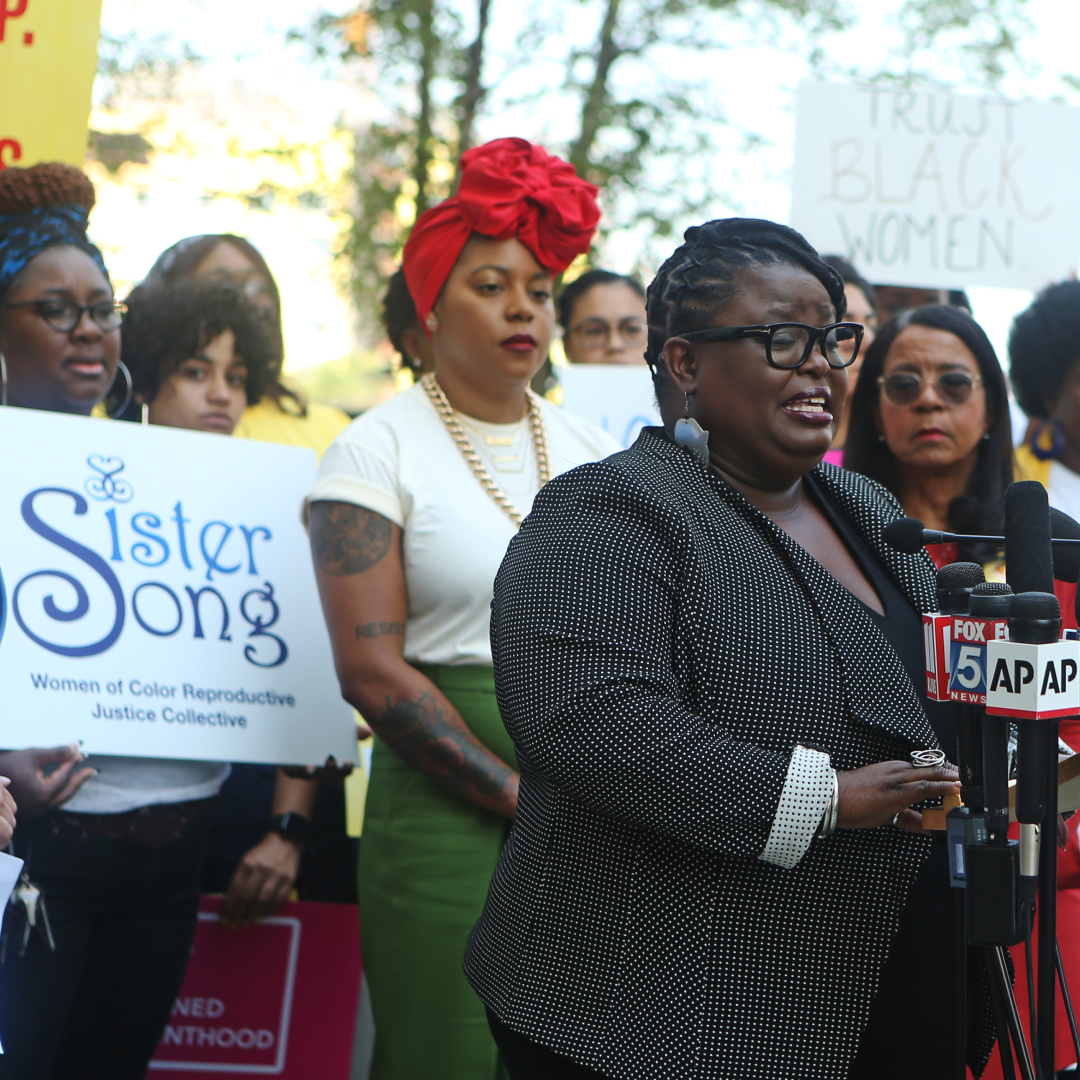 2% for SisterSong
As a company that is two-thirds women, we're particularly proud to support SisterSong's work this month.




For the month of May, and in light of recent events, our 2% for Justice commitment will support SisterSong, a Reproductive Justice organization based in the Southern United States. Their purpose is to improve institutional policies and systems that impact the reproductive lives of marginalized communities.
As a company that is two-thirds women, this organization hits particularly close to home and embodies the actions we see as necessary to improve the communities we are a part of, engage with, and move through on a daily basis.
SisterSong was formed in 1997 as a collective of 16 organizations of women of color from four mini-communities (Native American, African American, Latina, and Asian American) who recognized the need to represent themselves and their communities, specifically advancing the perspectives and needs of women of color. Today, their work centers on the fight for Reproductive Justice, which SisterSong defines as the human right to maintain personal bodily autonomy, have children, not have children, and parent the children they have in safe and sustainable communities. 
SisterSong's approach is unique relative to many mainstream women's rights movements, who have historically focused on keeping abortion legal as an individual choice. While this stance is necessary, the realization is, it is not enough. Even in states where abortion is legal, many women of color cannot afford it, or cannot travel the long lengths it may require to obtain one. Lack of access still equates to no choice.
In addition, women of color and other marginalized women also often have difficulty accessing contraception, education, STI prevention, alternative birth options, sufficient prenatal and pregnancy care, decent wages to support their families, and more. SisterSong considers the intersectionality of issues facing women from marginalized backgrounds, while actively advocating for and uplifting women. They work to address these issues by traveling across the country to organize, educate people on these topics, and empower women with a myriad of other programs that they have.
Here's a brief snapshot of additional programs SisterSong offers:
Reproductive Justice Training Program

Trust Black Women

Black Mamas Matter

Organizing for Southern Women of Color

Labor Intensive Training 

Doula Training 

Artists United for Reproductive Justice

Youth Organizing 
For the full list of programs please check out their website here. If you'd like to support SisterSong, you can donate to the organization, become a member, or participate in their training sessions. 
You can also follow them on social media:
Instagram: @sistersong_woc
Twitter: @sistersong_woc
LinkedIn: SisterSong