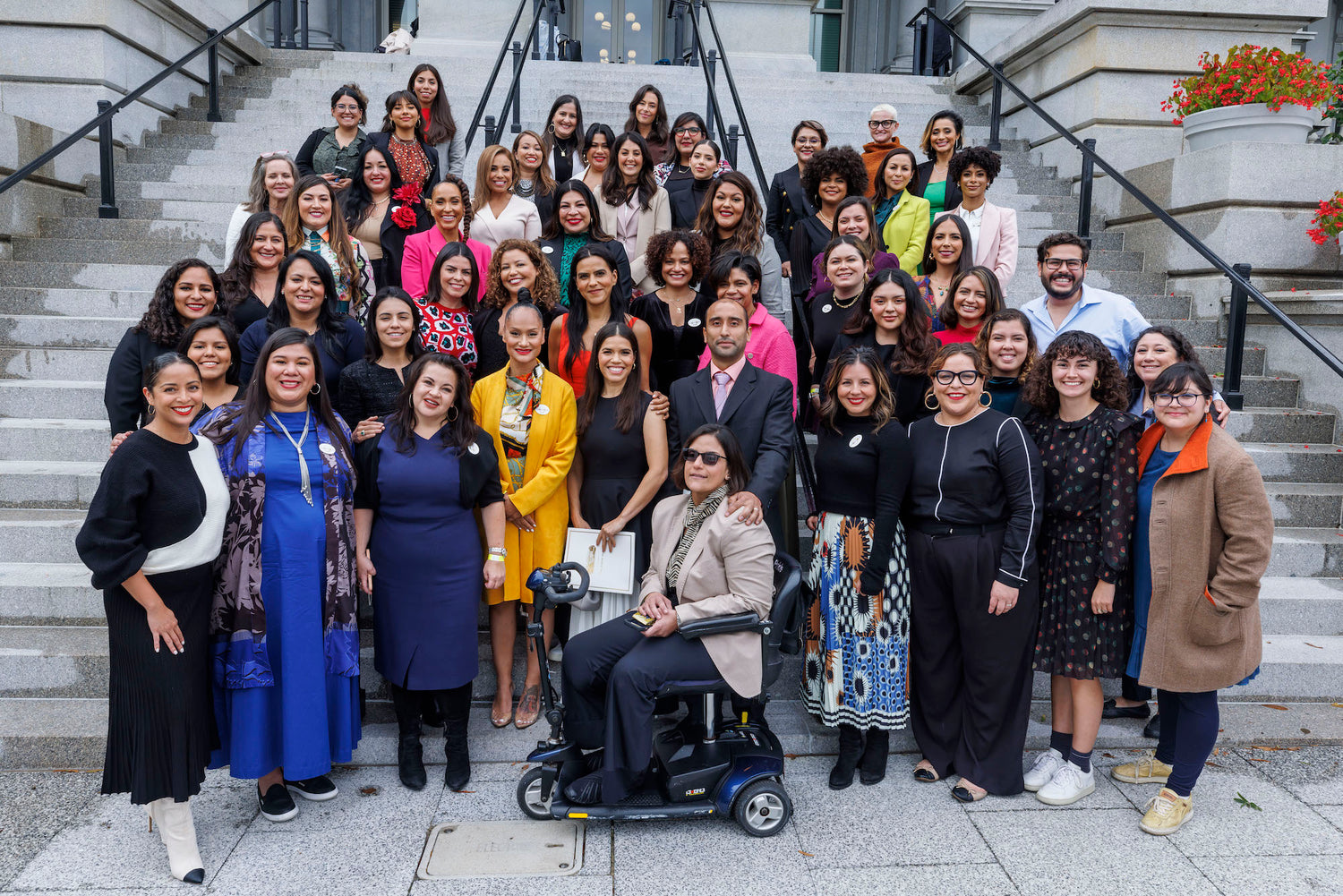 2% for Poderistas
Empowering Latinas to become community leaders through lifestyle and civic engagement
As part of our ongoing commitment to community, Loisa donates 2% of sales each month to a social or food justice organization. For the month of May, we have chosen to support Poderistas, a non-profit dedicated to empowering Latinas to become leaders in their communities.
We are thrilled to announce that Poderistas is the recipient of Loisa's 2% for Justice Initiative for the month of May, and we are excited to share more about their Spring health challenge – Salud y Poder.
Poderistas is a Latin-led digital lifestyle community and media platform that informs, affirms, and inspires Latinas to leverage their power in a way that transforms their lives and their community. Their mission is to shift la cultura and inspire community and civic engagement among Latinas. Through their work across mental health, self-care, financial literacy, professional development, and civic engagement, they hope to empower Latinas to embrace their voices and rise as community leaders. They have worked on issues such as voter registration, immigration reform, and access to education and healthcare. Through their advocacy and community building, Poderistas is creating a more just and equitable society for Latinas and their families.
Salud y Poder is an annual month-long health campaign that encourages the community to take daily actions towards living a healthier lifestyle. This year, the program will focus on moving from awareness to action by focusing on overall physical health and wellness, and including a unique mix of storytelling, curated content and tips from experts. Throughout the campaign, Poderistas will be encouraging participation in self-care activities specifically designed for the Latin community with the ultimate goal of re-prioritizing overall well-being. By participating in the Salud y Poder challenge, Latinas can learn about and implement healthy habits to improve their physical and emotional health.
We are proud to support Poderistas and their Salud y Poder program through our 2% for Justice Initiative. If you would like to further support Poderistas, here are some ways to get involved: