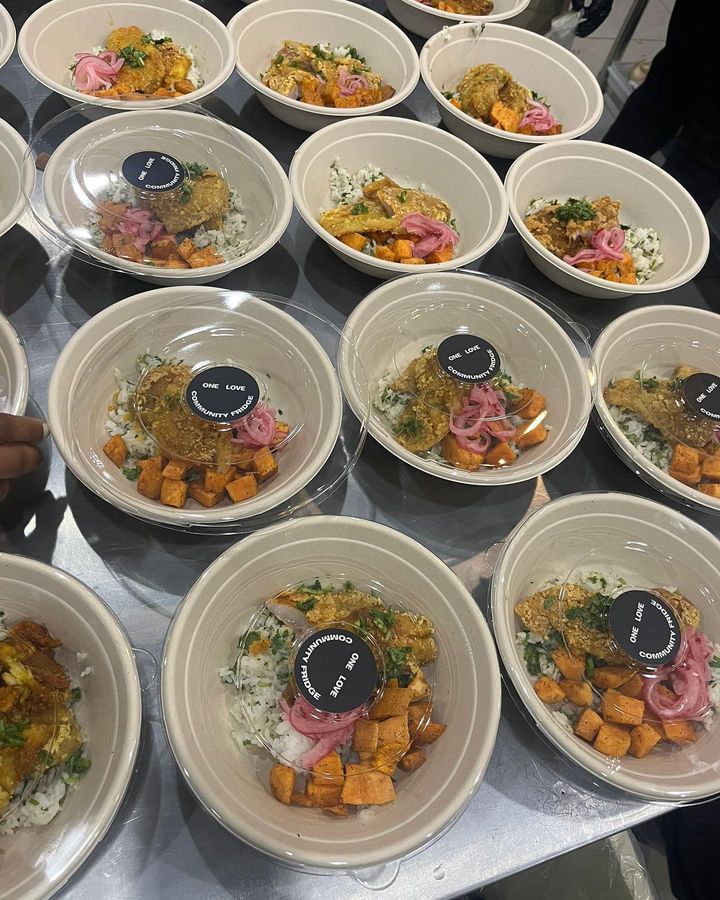 2% for One Love Community Fridge
Everyone deserves access to fresh and healthy foods.
"Healthy food is a right, not a privilege."
One Love Community Fridge is a non-profit located in NYC that brings healthy fresh foods to its local community by supporting existing community fridges in Brooklyn and adding additional fridges placed close to public schools throughout Brooklyn, making it accessible for the youth and their families to obtain these fresh foods.
One Love Community Fridge's mission works towards eradicating hunger, food insecurity, malnutrition, and the stigma towards all three through an inclusive movement that centers access to fresh foods, nutrition education, and sustainability.  
Supporting One Love goes to the installation, stocking, and maintenance of fridges and pantries, as well as to supplying fresh seasonal fruits, vegetables, pre-packed nutritional foods, and other essential seasonal products.
WANT TO VOLUNTEER?
Some of the ways you can get involved and volunteer with One Love Fridge are by doing food pick-ups ad deliveries, cleaning and maintaining the fridges, and fundraising. Click here to volunteer.
WANT TO CONTRIBUTE?
All donations will go directly towards supporting the work that One Love Community Fridge is doing to help bring fresh food and resources to its local community in NYC. Donate here.
WANT TO SPREAD THE WORD?
You can follow them on their Instagram @onelovecommunityfridge or subscribe to their mailing list at the bottom of their website.