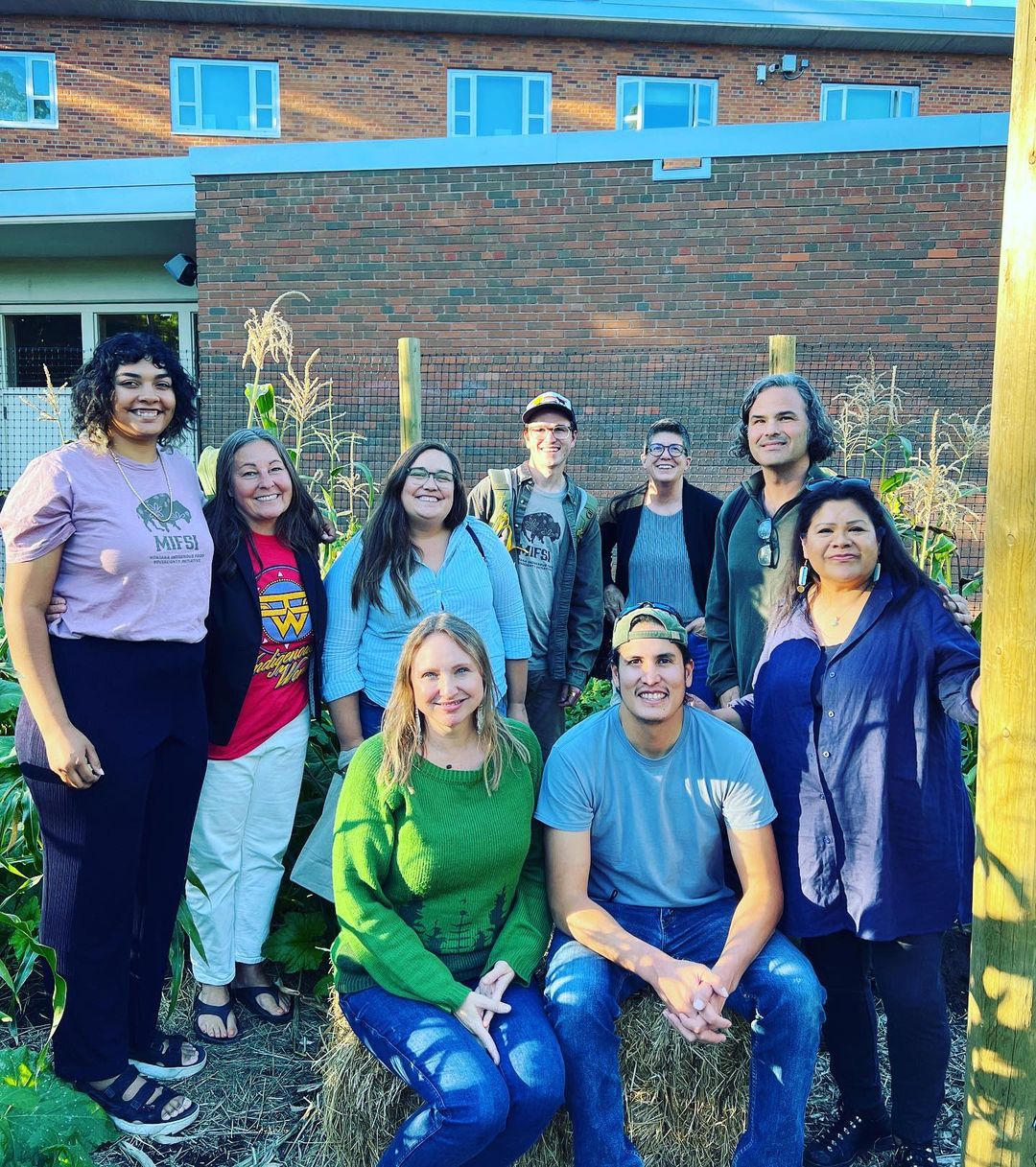 2% For NĀTIFS
Reviving Indigenous food systems and providing Indigenous foodways education and food access.
As part of our ongoing commitment to community, Loisa donates 2% of sales each month to a community organization. In honor of Indigenous People's Day this month, we have chosen to support NĀTIFS, a non-profit focused on Indigenous education and food access.

In the heartland of America, where traditions run deep and the connection to the land is sacred, NĀTIFS (North American Traditional Indigenous Food Systems) is making waves. Founded by the visionary Sioux Chef Sean Sherman, this non-profit organization is on a mission to rekindle Indigenous heritage, nourish Indigenous communities, and honor the land that sustains us all. At the core of NĀTIFS' mission is the revival of Indigenous food systems, Indigenous foodways education, and food access.

NĀTIFS is guided by a profound commitment to healing, cultural reconnection, and economic empowerment. The organization envisions a future where every tribal community across the nation reclaims its food heritage, fosters sustainable local economies, and nurtures the overall well-being of its people. Through Chef Sean Sherman's research, advocacy, and the wisdom shared by tribal communities worldwide, NĀTIFS has become a beacon of Indigenous food revival and educational support.
One of NĀTIFS' most significant achievements is the establishment of the Indigenous Food Lab in Minneapolis. This professional Indigenous kitchen serves as a hub for entrepreneurial endeavors, a classroom for sharing knowledge, and a demonstration studio. It is here that the rich tapestry of Indigenous culinary traditions is being rewoven and knowledge lost due to forced assimilation is being restored.
The Indigenous Food Lab Market, an extension of this endeavor, offers a diverse range of products from Indigenous purveyors. It has become a platform for Indigenous artisans and food producers to showcase their offerings, adding to the vibrancy of Indigenous food culture.
NĀTIFS recognizes that food access within Indigenous communities is not just about economics; it is a vital tool in addressing food-related health disparities. By providing access to nutrient-rich, culturally relevant foods, NĀTIFS empowers communities that have been disproportionately affected by these disparities to reclaim their health and wellness.
NĀTIFS' journey has been marked by notable accomplishments. The Indigenous Food Lab Market has thrived, featuring products from over 30 Indigenous purveyors. The Indigenous Food Lab demo kitchen and studio have emerged as centers for knowledge exchange, fostering innovation and creativity. The organization has garnered support from influential figures, including US senators and USDA officials, who seek their expertise in shaping policies for tribal communities.
In collaboration with the USDA's Indigenous Food Sovereignty Initiative, NĀTIFS is now crafting nourishing Indigenous recipes sourced from the Food Distribution Program on Indian Reservations (FDPIR). This partnership enhances the variety of culturally appropriate foods available to Indigenous communities, taking them one step closer to food sovereignty.
With chef in residence Freddie Bitsoie and ethnobotanist Linda Black Elk on board, NĀTIFS is poised for continued growth. Plans are underway to establish the first Indigenous Food Lab satellite in Bozeman, Montana, with similar initiatives in Rapid City, South Dakota, and Anchorage, Alaska. NĀTIFS is also actively gathering information about Indigenous culture and cuisine and hosting events like Indigenous People's Day at the Minnesota State Fair, and the National Indigenous Culinary Expo, where Indigenous chefs from across North America come together to share their knowledge.
Recently, NĀTIFS acquired Owamni by the Sioux Chef as a for-profit subsidiary of their non-profit organization. This opportunity gives them a market for Native-produced goods, as well as the chance to create more jobs and offer more resources to their community.  
NĀTIFS envisions a network of resilient tribal communities, united by the revival of Indigenous food traditions, economic prosperity, and Indigenous health and well-being. Through their collective efforts, ancestral wisdom is flourishing anew, fostering a legacy of health, pride, and sustainability for present and future generations.
Donate:
Make a donation to support NĀTIFS here.
Contact:
Get in touch with  NĀTIFS here.
Visit:
Visit the Indigenous Food Lab Market in Minneapolis, MN. Get more info on the market or shop online here.
Discover:
Get more information about NĀTIFS and the Indigenous Food Lab by heading over to their website.