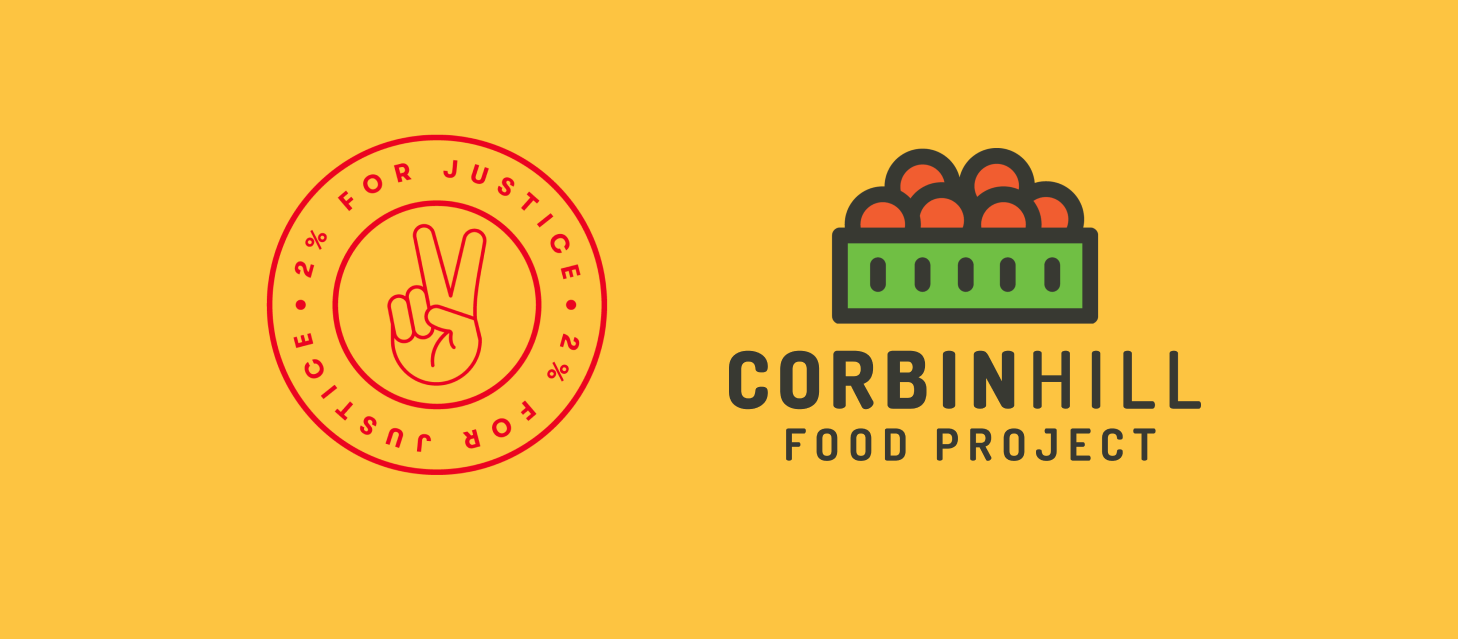 2% for Corbin Hill Food Project
Our October 2020 commitment will go to Corbin Hill Food Project, an incredible local NYC non-profit devoted to achieving food sovereignty, racial equity, and community ownership!
For our October 2020 2% for Justice commitment, we are proud to announce our donation of 2% of sales to Corbin Hill Food Project! 

Based in NYC, their mission is simple - to supply fresh food to those who need it most. Up to now, their main effort is a farm share program that distributes local farm fresh foods across the city, focusing on low-income communities and communities of color. Their model utilizes grants to make these farm shares more affordable.

Corbin Hill's longer term vision is to achieve food sovereignty, racial equity, and community ownership. They believe access to fresh, affordable food is a basic human right, and won't stop until it's available for all. Having recently celebrated their 10th anniversary, and likewise reaching the milestone of 5000 "shareholders" citywide, we have no doubt their leadership will continue to break down barriers both here and beyond. We're particularly excited about the work they are doing to cultivate new land and opportunities for BIPOC farmers in the New York region.
Amazing, right? We hope to grow our relationship with Corbin Hill and their partners over time, and that our donation this month is just a small start.
Learn more about them on their website and Instagram. Also, an amazing interview with Dennis Derryck, Founder and President, can be found here. 
Special thanks to Dennis and Erica for your time and discussions with Loisa so far!
Pa'lante, juntos!